Hamid Hayat Released from Federal Prison
But is the Lodi man innocent of the original terrorism charges?
By Lloyd Billingsley, August 19, 2019 5:03 am
Hamid Hayat, convicted in 2006 on a series of terrorism charges, was released from federal prison on August 9 after his conviction and sentence were vacated by federal judge Garland Burrell, the same judge who convicted the Lodi man in 2006 and subsequently declined to vacate his conviction.  That is hardly the only development in the case that has left many Californians confused.
Hamid Hayat, now 36, has been released, but this does not mean he is innocent of the charges that he attended a jihadi training camp in Pakistan and provided aid to terrorists, including Sipah-e-Sahaba, a group Pakistan declared a terrorist organization. Judge Burrell, an appointee of George H.W. Bush, did not rule on the facts of the case or pronounce Hayat innocent.
Judge Burrell did rule that Hayat had been poorly represented by his attorney. That attorney, as it happened, was Wazhma Mojaddidi, a former president of the Council on American-Islamic Relations in Sacramento, and the very attorney CAIR had selected to represent him. Though Burrell charged her representation was deficient, Mojaddidi denied she was to blame for losing the case.
Hayat failed to gain a new trial in 2007 and In 2013, the Ninth Circuit Court of Appeals upheld Hayat's conviction. U.S. District Judge Garland Burrell later denied Hayat's motion for summary judgment to vacate his conviction.
Hayat's defenders, CAIR and the Muslim Legal Fund of America (MLFA), went shopping for a judge and found magistrate judge Deborah Barnes. A relative newcomer to California's Eastern District, Barnes spent much of her career in the office of California's attorney general, where she worked on environmental issues.
In perhaps the most bizarre development in the case, Barnes allowed relatives of Hayat to testify from Pakistan by a video hookup. It was something of a mystery why these witnesses could not travel to the United States. It also remains unclear how these witnesses were identified, under what law they were sworn in,  and how they were cross-examined. To the surprise of no one, they testified that Hayat could not have attended a terrorist training camp.
Judge Barnes then submitted a 116-page recommendation that the conviction of Hamid Hayat be vacated, based on the same performance review of Hayat's attorney Wazhma Mojaddidi. That recommendation went to federal Judge Garland Burrell, who convicted Hayat in 2006, and had that conviction upheld by the Ninth Circuit.
Federal judge Garland Burrell has now vacated the sentence and conviction, but this was not based on the facts as presented in 2006. It is based on a performance review of the very attorney Hayat's supporters selected for him, and who denied responsibility for losing the case.  The release of Hamid Hayat does not mean that Wazhma Mojaddidi won the case by default, or that Hamid Hayat did not send money to Sipah-e-Sahaba.
At this writing no appeal has been announced, so no higher court will offer a performance review of judges Burrell and Barnes, and how they represented the people of California and the United States of America. Many questions remain.
If the case ends here, without review, look for more night sessions of video testimony from witnesses abroad who could be anybody. Look for more convictions and sentences to be vacated based on a performance review of the very attorney the defendant thought was the best to represent them. 
It is as though the defendant's attorneys had been on trial, found guilty of deficiencies, suffered no penalty, then had the case they lost essentially reversed. If Californians thought that was not exactly a sterling representation of justice, it would be hard to blame them.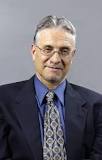 Latest posts by Lloyd Billingsley
(see all)