Illegal Alien "Murdered My Deputy"
Accused killer and accomplice were illegals aliens tending an illegal marijuana grow
By Lloyd Billingsley, November 8, 2019 10:22 am
Gov. Newson a no-show at funeral of El Dorado County deputy Brian Ishmael
Nearly two weeks after the murder of El Dorado County deputy Brian Ishmael, and after his funeral, it emerged that the officer's accused killer, Juan Carlos Vasquez Orozco, and his accomplice Ramiro Bravo Morales, were both Mexican nationals illegally present in the United States.
Both Mexicans are "legally correctly described as 'illegal aliens,'" D'Agostini told reporters Thursday. "This tragedy was due to an illegal alien tending an illegal marijuana grow who murdered my deputy. That's what it is."
A federal grand jury has indicted four people in the killing, and U.S. Attorney McGregor Scott blamed California's sanctuary law for hindering his investigation. "We shouldn't have to go through these hurdles to try to figure out who two guys are from Mexico who just killed a deputy sheriff," Scott explained.
Thousands attended Ishmael's funeral in Roseville on Tuesday, including police officers from cities and counties across Northern California.
Gov. Gavin Newsom, a supporter of state sanctuary laws, was a no-show, but his office claimed a public safety official had presented a letter to the family on behalf of the governor.
On October 23, the day of Ishmael's murder, Gov. Newsom said in a statement that "Jennifer and I were terribly saddened to learn that Deputy Ishmael was shot and killed this morning while courageously serving and protecting the people of El Dorado County. Our thoughts and prayers are with his loved ones, friends, and colleagues during this painful time."
The statement made no mention of the accused killer and also failed to decry gun violence. Police believe the murder weapon was a 9mm handgun once registered to person now deceased.
Brian Ishmael is not the only police officer to be murdered by Mexican nationals illegally present in the United States. As the Modesto Bee reports, on December 10 the false-documented Paulo Virgen Mendoza goes on trial for the murder of Newman police officer Ronil "Ron" Singh, a legal immigrant from Fiji. Gov. Newsom and attorney general Xavier Becerra were not present at a recent memorial service for Singh.
Other victims include Sacramento County police officers Danny Oliver and Michael Davis, murdered in 2014 by Mexican national Luis Bracamontes. At his trial, the career criminal and repeat deportee said he wished he had "killed more cops."
Meanwhile, Sheriff D'Agostini described Brian Ishmael as "personable, easy to talk to, kind and always positive. He never had a bad day. He was a loving father and husband." The four-year veteran, formerly with the Placerville Police department, leaves behind a wife and three daughters.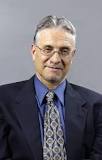 Latest posts by Lloyd Billingsley
(see all)