Jennifer Siebel Newsom Wields National Influence
West Point cadets forced to watch her documentaries, critical of masculinity
By Lloyd Billingsley, February 10, 2020 7:49 am
'I'm being taught how not to be a man

.'
With trips to El Salvador, health care for illegals, and the reprieve of 737 convicted murderers, California Governor Gavin Newsom has made his mark on the Golden State. The governor's wife, Jennifer Siebel Newsom, holds a lower profile but wields influence on the national scene.
Jennifer Siebel Newsom is the producer of the documentary films Miss Representation, 2011, and The Mask You Live In, from 2015. As screenwriter Mark Tapson notes, at the U.S. Military Academy, West Point cadets were required to view both films during an "Honorable Living Day," session. Though billed as an aid to military readiness, the session was designed to "expand the discussion beyond sexual assault and talk about how all aspects of the community can come together and promote an atmosphere of honorable living to include diversity, inclusion and acceptance of people from differing backgrounds, races and genders."
Miss Representation features Gavin Newsom, Katie Couric,  Jane Fonda, Rachel Maddow, Rosie O'Donnell, Nancy Pelosi and Gloria Steinem. As Tapson notes "these far-left ideologues have no inspirational insights to offer West Point's male cadets, or the female cadets, for that matter."
According to the IMDb website Siebel Newsom's The Mask You Live In "explores how our culture's narrow definition of masculinity is harming our boys, men and society at large and unveils what we can do about it." The film features Occidental College associate professor of politics Caroline Heldman, co-author of Rethinking Madame President: Are We Ready for a Woman in the White House. Heldman previously worked as a congressional staffer for Rep. Jolene Unsoeld, Washington Democrat.
In The Mask You Live In Heldman says "masculinity is not organic. It's reactive. It's not something that just develops." As Tapson explains, in this film, "there is absolutely no discussion of traditional masculinity as a positive force." West Point bars cadets from speaking to the media, but one let slip that "I'm being taught how not to be a man."
Jennifer Siebel Newsom's husband Gavin Newsom was previously married to Kimberly Guilfoyle, a UC Davis grad and former prosecutor and district attorney. The couple married in 2001 and divorced in 2005. Guilfoyle became an analyst on Fox News and is now reportedly dating Donald Trump Jr.
Meanwhile, Mark Tapson writes that Gavin Newsom is "so leftist he makes former Governor Jerry 'Moonbeam' Brown look like former Governor Ronald Reagan." With Newsom signing many bills Brown vetoed, that may be the case. On the other hand, the connection goes beyond politics.
In 1975, new governor Jerry Brown appointed William Newsom, the son of Pat Brown's crony, to a judgeship in Placer County. In 1978, Gov. Brown appointed the same Newsom to the state Court of Appeal.
"I was the only merit appointment that Jerry Brown ever made," the retired William Newsom explained, "which was a joke, because of course the reason I was appointed was a friendship between the Brown and Newsom families."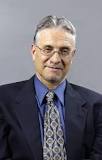 Latest posts by Lloyd Billingsley
(see all)