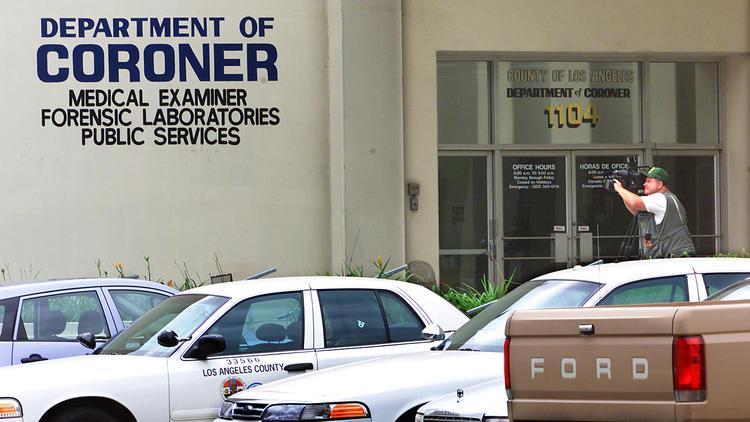 Los Angeles Air Quality Agency Suspends Pollution Limits For Crematoriums
Recent county figures show around 100 deaths a day occurring due to COVID-19
By Evan Symon, January 19, 2021 2:16 pm
On Monday, the South Coast Air Quality Management District passed an emergency executive order announcing the suspension of all air quality rules for crematoriums to help clear the large backlog in the Los Angeles area.
The order, now in full effect, was requested the Los Angeles County coroner's office and the Los Angeles County Department of Public Health "to protect public health and to respond to the current emergency." According to the order, over 2,700 bodies are currently sitting in cold storage in hospitals and the LA County coroner's office but could not be touched due to air quality laws against having crematoriums run at full capacity due to pollution concerns. However, the order will now give crematoriums until January 27th to do as much as they can, although that date may be extended into February if more time is needed.
"The Coroner has determined that the current rate of deaths in Los Angeles County is more than double that of pre-pandemic years, and anticipates that another surge is approaching as a result of the New Year's holiday, since deaths tend to occur 4-6 weeks after gatherings, and the capacity of the decedent management system, including hospitals, funeral homes, crematoria and the Coroner's office is being exceeded," said the South Coast Air Quality Management District executive order. "The current rate of death is more than double that of pre-pandemic years, leading to hospitals, funeral homes, and crematoriums exceeding capacity without the ability to process the backlog of cases."
Los Angeles has remained a COVID-19 hotspot for months, with recent county figures showing about 10,000 new cases a day and around 100 deaths a day occurring due to COVID-19.
Crematoriums have been usually limited to a hard number of bodies burned per day due to the cremation process releasing small amounts of chemicals from bodies. Among the largest polluters in cremations is mercury, which is often released during burning due to the heat reacting to dental fillings in older people that used the element before new dental processes were developed.
"Los Angeles is a large city, so it has a lot of crematory sites. In the county there are more than two dozen alone," mortician Raul Garcia explained to the Globe. "Years ago, due to environmental worry, the air district decided to give a daily limit on cremations. So many were bodies were going through the process that it actually began raising some pollution alarms, especially since many crematoriums are in or around areas with a lot of people."
"I haven't seen this happen before. When it comes to the environment, they usually keep those rules as firm as walls even during high death times. But this one just broke the system. Hopefully they can be processed fast and hopefully we don't have to see another order like this that essentially tells people to 'burn bodies quicker.'"
"Crazy times, crazy measures."
Other air quality districts could see similar orders in the coming weeks if there is no decline in COVID-19 deaths soon.
Notably, one no one really wanted to talk about this. The Globe had to call the County coroner and about 12 funeral homes before we got someone willing to talk.

Latest posts by Evan Symon
(see all)