Los Angeles DA George Gascón Favoring Criminals over Victims in New Policies
'Crime victims and protecting the public against violent criminals does not matter to him'
By Katy Grimes, December 18, 2020 10:04 am
Newly elected Los Angeles County District Attorney George Gascón hit the ground running. Within minutes of being sworn in, Gascón announced he would be getting rid of all crime enhancements, and eliminating cash bail, despite California voters rejecting the elimination of cash bail in the November election.
In a statement on his first day, D.A. George Gascón said this:
"The Los Angeles District Attorney's Office will advance an effective, ethical and racially equitable system of justice that protects the community, restores victims of crime, and honors the rights of the accused.  We are a learning organization that believes in reduced incarceration and punishment except in circumstances in which it is proportional, in the community's interest, and serves a rehabilitative or restorative purpose." 
Gascón says he believes enhancements are ineffective and racist and claims his policies are not unethical. Except his role as a District Attorney and prosecutor, is to be the chief prosecutor for a local government county.
Gascón has also threatened to fire any of the attorneys in his office who disagree with his policies.
What are enhancements, and why do they matter?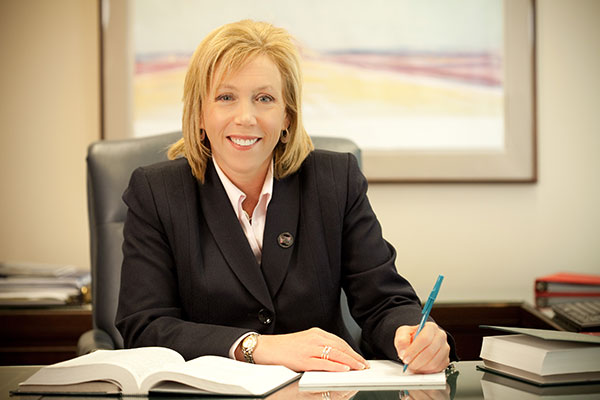 California Globe talked with Sacramento County District Attorney Anne Marie Schubert about enhancements and why they are in the California Penal Code.
As Schubert explained, enhancements are add ons to crimes. For most crimes, the penal code specifies a range of possible punishments, "depending on what's happening during the crime."
"One of the most basic enhancements is the use of a gun or weapon in a crime," she said. "Another is if great bodily injury is inflicted on someone during the commission of a crime."
Other enhancements are hate crimes and gang crimes.
"You've heard of the three-strikes law in California… there is also a one-strike law, passed in 1994," Schubert explained. "If you break into a home and rape someone… rape with bodily injury is one-strike."
"In Gascón's directives, he doesn't specify, other than he's dropping all enhancements," D.A. Schubert said.
"George Gascón has never been nor will he ever be a real prosecutor," Schubert said. "The core principle of being a real prosecutor is standing up for victims' rights. Within two minutes of being sworn in as the District Attorney of Los Angeles County, he made it abundantly clear that crime victims and protecting the public against violent criminals does not matter to him. It speaks volumes that Mr. Gascón has no time to meet with families of murder victims yet finds time to speak to inmate rights groups. "
Schubert said  Gascón also even wants to recall previous cases, and create a fund in the Los Angeles District Attorney's Office to pay the funeral expenses any time a LA cop kills someone. "Imagine a guy threatens to shoot up a school. The cops arrive and get into a fire fight with him, and end up killing him," Schubert said. "The Los Angeles D.A. offers to pay the funeral expenses?"
But Gascón still hasn't said anything about victims.
The best example Schubert said, is Joseph D'Angelo, known as the East Area Rapist in Sacramento, and Golden State Killer statewide, in the 1970's and 1980's. His case went cold for years until 2018, when D'Angelo was arrested and charged with killing 12 people and raping another 45 victims between 1975 and 1986.
D'Angelo was eventually sentenced to life without parole for killing 13 people and raping 50 throughout the state.
Under Gascón's new policies, "Joseph D'Angelo would be eligible for parole in Los Angeles!" Schubert said.
Sacramento District Attorney Schubert was responsible for the capture of D'Angelo using DNA evidence from old crime scenes, eventually tapping into genealogical websites for a match.
Here is Sacramento District Attorney Anne Marie Schubert announcing the arrest of Jospeh D'Angelo in April 2018:
Latest posts by Katy Grimes
(see all)