Mother of San Bernardino Terrorist Charged with Destroying Evidence
Knew son Syed Farook was suspect and shredded map with plan of attack
By Lloyd Billingsley, March 6, 2020 5:10 am
December 2 will mark five years since Islamic terrorists Syed Farook and Tashfeen Malik murdered 14 people and wounded 22 at an office holiday party in San Bernardino. As the San Bernardino Sun reported, Rafia Farook, mother of Syed Farook, claimed she was unaware of his plans. Five years later, that turns out to be false.
As the U.S. Attorney for California's central district announced Tuesday, "The mother of Syed Rizwan Farook, the male shooter in 2015 San Bernardino terrorist attack, has agreed to plead guilty to a federal criminal charge of intending to impede a federal criminal investigation by shredding a map her son generated in connection with the attack."
According to the statement, Rafia Sultana Shareef, also known as Rafia Farook, is being charged with one count of "alteration, destruction, and mutilation of records."
After the attack, Shareef learned that police had identified her son Syed as a suspect, and she told family members her son and daughter-in-law had perpetrated the attack. Shareef then "went into her son's bedroom, grabbed at least one document that appeared to be a map, and fed it into a shredder."
Nearly five years after the attack, Bringing Calm to Chaos: A Police Foundation Review of the San Bernardino Terrorist Attacks provides a detailed account by those on the scene.
Farook and Malik, both dressed in black, started shooting outside the Inland Regional Center  and then moved into a room decorated for a holiday party. They left behind 14 dead and a "chaotic scene of noise, fear, and pain."
As one patrol officer said, "It was the worst thing imaginable—some people were quiet, hiding, others were screaming or dying, grabbing at your legs because they wanted us to get them out, but our job at the moment was to keep going. That was the hardest part, stepping over them."
In the ensuing chase and gun battle, the terrorists fired at least 81 rounds at police, wounding one officer, who stayed in the fight as another officer dressed his wounds. Police shooters hit Syed Farook 25 times and Malik 13 times. Inside the SUV the police found "an additional 1,879 rounds of .223 ammunition and another 484 rounds of 9-mm ammunition."
Back at the scene, police also found a "trigger apparatus to detonate the secondary devices," a reference to bombs intended to increase the death toll among the first responders, a terrorist calling card. It was the deadliest attack by Islamic terrorists on American soil since 9/11, and it might have been prevented.
As the California Globe noted, Department of Homeland Security official Philip Haney was ordered  to scrub records of Muslims with terror ties. The mosque Syed Farook attended was part of the Tablighi Jamaat network, and the previous administration deleted 67 records on that case. Had they not been deleted, according to Haney, Farook would not have been able to travel to Saudi Arabia, Tashfeen Malik would never have been given a visa, "and then we would have stopped the attack."
In 2016, Haney authored See Something Say Nothing: A Homeland Security Officer Exposes the Government's Submission to Jihad. Last month in Amador County, Haney was found shot dead under suspicious circumstances. At this writing, no word of any federal investigation.
Meanwhile, Rafia Sultana Shareef faces a maximum statutory sentence of 20 years in federal prison, but according to the U.S. Attorney, "the plea agreement contemplates a sentence of no more than 18 months."
Syed Farook's mother is slated to appear in federal court in Riverside on March 16.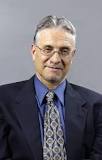 Latest posts by Lloyd Billingsley
(see all)