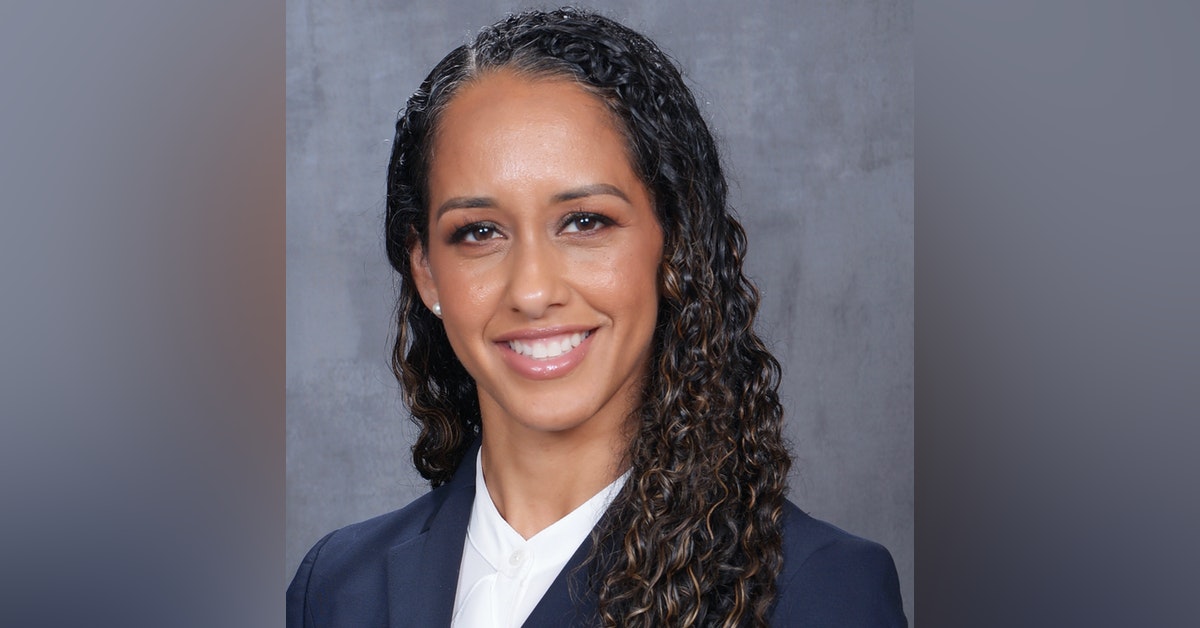 New SF DA Brooke Jenkins Receives Cool Reception in First Meeting With Staff
'She has to be held accountable for making the changes San Franciscans want'
By Evan Symon, July 11, 2022 3:40 pm
During the weekend, newly sworn in District Attorney of San Francisco Brooke Jenkins received a cool reception by her new staff, largely due to not providing details on how she plans to get rid of the former DA's policies, but also on her approach in running the office.
Following the recall of former DA Chesa Boudin last month, San Francisco Mayor London Breed had the difficult task of installing an acting DA. While the post would only be good until January 2023 with an election for District Attorney in November, the choice itself would bring a lot of attention. Not only would the replacement be in line to have a better chance of getting elected in November due to being an incumbent, the new DA choice would be criticized, with many in the city wanting someone who will significantly roll back many of Boudin's progressive programs, which ultimately led to his ousting. No one close to Boudin and residents would go after Breed for not changing anything. Too far away, and her base would be upset.
Last week, she finally chose former Assistant DA and longtime Boudin critic Brooke Jenkins. While she stated she was progressive, which pleased many on the left in San Francisco, she also said that she wouldn't be following many of his "soft on crime" measures, pleasing those who wanted Boudin and his approach on crime gone.
However, Jenkins didn't exactly leave a good impression on staff during their first meeting following her swearing in last Friday. Those hired by Boudin, who had replaced Assistant DA's and others who fled during his tenure, including Jenkins herself, stressed concern for their positions. According to a story by SFGate, Jenkins responded that she cares for them, but that a reshuffling would be happening soon and that she would also be meeting with all of them, signaling likely staff changes in the coming months.
The San Francisco DA's office
Many were also confused at what their new directives were. Jenkins was very vague about how the office would be run until pressed by some from her new office in the meeting. She said that all cases where a plea offer was made but not yet accepted by the criminal would be under review to see if a withdrawal is necessary. When it was pointed out this would be thousands of cases, Jenkins further clarified that drug cases would hold priority. But this only confused those in the office more as she didn't say whether it was drug dealers or drug users, two distinct types of criminals to pursue, that they needed to focus on.
While many were surprised by how much she seemed to not know of what running a DA's office entailed, others were equally surprised by people from the Mayor's office, specifically Breed's assistant chief of staff, being there, with the Mayor's office and DA's office being two separate entities. But most worried that Jenkins hesitated on what she planned to do about Boudin's policies outside of the drug case reviews, and that had to be pulled out of her.
"This is very concerning," said Bay Area political issue consultant Hannah Reed to the Globe on Monday. "It's possible that she didn't have enough time to put a full plan in place before going in as, conservatively, she only had about a month to fully prepare, and it was likely less than that. It happened so fast."
"But the fact that she was against Boudin's policies, was chosen for being anti-Boudin and is now has not committed to changing programs once in is concerning. I know a few people who work in the DA's office, and they found her to be aloof and cold, which kind of matches what the SFGate article said of her being 'icy' and 'horrible.'"
"It's still too early to tell and what she had after being sworn in might be  a simple case of first day nerves. But if we learned one thing from that meeting, it is that we need to keep an eye on her. She has to be held accountable for making the changes San Franciscans want. If she doesn't, or doesn't set up the office to remove Boudin's policies, especially on crime, then the city might elect someone who can, perhaps even someone not progressive. You can only imagine the fight for the DA if that happens."
More announcements from the new DA on changes within the office are expected soon.

Latest posts by Evan Symon
(see all)