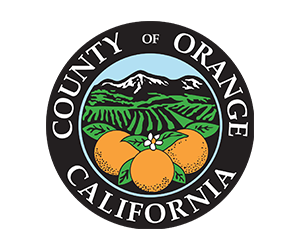 OC Supervisors 'Pause' Vaccine Passport Plan as Hundreds Protest Outside Meeting
More than 700 OC residents signed up to speak at the board meeting
By Katy Grimes, May 15, 2021 8:05 am
Orange County has been in the news recently, as Dr. Clayton Chau, director of the Orange County Health Care Agency and acting county health officer recently proposed a pilot program for "vaccine passports" in the county – a "show-me-your-papers" or "digital passport" program to provide COVID vaccination evidence, the Globe reported.
Orange County residents were so outraged, hundreds protested outside the Orange County Board of Supervisors meeting, and more than 700 signed up to speak in opposition to the proposed vaccine passport.
From business owners to lawyers to everyday residents, the list of speakers went on for hours, ABC 7 reported.
"Being that I am a Black American, and you're asking me now to carry 'freedom papers' is absolutely appalling. I will bring every Black member of this community back down here if this goes any further," said a speaker," ABC 7 reported.
Another speaker was just as direct: "This isn't communist Russia, this isn't communist China, this isn't Nazi Germany. We should have the freedom. The Jews had passports, look what that led to."
Four of the five supervisors voted to "pause" the proposal, but one remained supportive of the vaccine passport program, as ABC 7 reported:
Katrina Foley is the one supervisor who stands firm in favor of a vaccine passport. She believes most people support it and that only a small faction of people are against it.
"These individuals are mostly people who don't believe in vaccinating in the first place. They're also people who in the past year have denied that COVID exists, denied the pandemic, have marched on our United States Capitol, participated in the insurrection," said Foley.
With 33,745,248 total vaccines administered in California, there is no need for vaccine passports. And, this is one way to ensure businesses are forced to close again. "Many people imagine it would 'open things up,'" Michael Brendan Dougherty writes at National Review. "In fact, the first thing it would do is close things down, because it bars people from doing things they've already been doing throughout the pandemic: shopping, traveling, gathering together, attending weddings and funerals. You would be instituting new and harsher restrictions at the very time the pandemic was ending."
The title of his article, perhaps explains his message even better: "Stop the Vaccine-Passport Revenge Fantasy."
As attorney and author JD Vance recently explained, "what these passports threaten to do is devolve into a Chinese-style social credit system, enforced by our corporate overlords. Orange County residents should question why their public health director Dr. Clayton Chau proposed vaccine passports in the first place.
"Once you build the architecture for this kind of enforcement regime, it's easy to use it to reward 'good' behaviors or penalize 'bad' ones, Vance said.
All for an experimental vaccine for a virus that is 99.98% recoverable.
Latest posts by Katy Grimes
(see all)