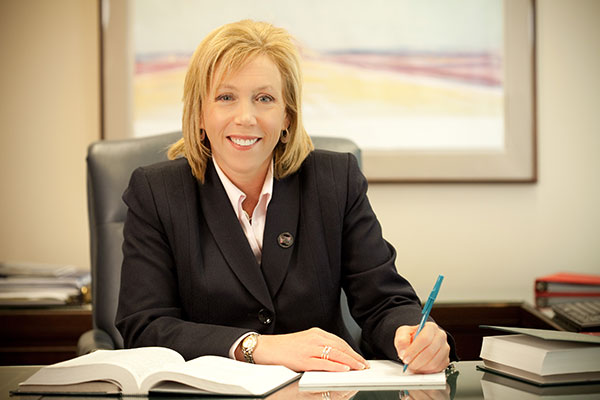 Sacramento DA Won't Let Los Angeles DA Gascón Handle Dual Jurisdiction Cases
'Rarely do we give victims the help they need or the attention they deserve'
By Katy Grimes, January 12, 2021 8:05 am
Sacramento County District Attorney Anne Marie Schubert sent a letter Monday to recently elected Los Angeles County District Attorney George Gascón letting him know that because of his radical new directives getting rid of all crime enhancements, and eliminating cash bail, Schubert will never grant him jurisdiction over any crimes involving Sacramento County.
The Globe received the letter from an anonymous source.
Gascón is the Soros-funded DA from San Francisco who calls himself a "reformer," but is upending criminal law without legal, legislative changes.
In a statement on his first day, D.A. George Gascón said this:
"The Los Angeles District Attorney's Office will advance an effective, ethical and racially equitable system of justice that protects the community, restores victims of crime, and honors the rights of the accused.  We are a learning organization that believes in reduced incarceration and punishment except in circumstances in which it is proportional, in the community's interest, and serves a rehabilitative or restorative purpose." 
Schubert quoted former President Ronald Reagan in 1981, when presiding over the first National Crime Victims Rights week:
"For too long, the victims of crime have been the forgotten persons of our criminal justice system.  Rarely do we give victims the help they need or the attention they deserve.  Yet the protection of our citizens – to guard them from becoming victims – is the primary purpose of our penal laws.  Thus, each new victim personally represents an instance in which our system has failed to prevent crime.  Lack of concern for victims compounds that failure."
DA Schubert is not alone. San Diego County District AttorneySummer Stephan has asked to take over prosecution of an alleged cop killer for a series of armed robberies he's accused of committing in San Diego County.
Fox 11 reported:
Stephan told FOX 11 she was appalled to learn of new LA District Attorney George Gascón's intention to drop all gun enhancements against Nelson for the shootings and robberies, as well as Gascón's intention to drop special circumstances of multiple murders.
Dismissal of these special charges would take life without parole off the table if Nelson were convicted, and could potentially drastically shorten his prison time.
"This doesn't require creativity," Stephan said. "Two people were killed, you don't get two lives for the price of one, that's not how this works. The polices that have been set forth, I think they're unlawful. I think you cannot stand up in front of a judge and say that it's in the interest of justice because those words cannot come across any prosecutor's lips and be truthful about it.
This is the problem.
In her 9 page letter to Gascón, DA Schubers laid out her opposition to Gascón's directives.
In a December interview, Schubert told the Globe:
"In Gascón's directives, he doesn't specify, other than he's dropping all enhancements," D.A. Schubert said.
"George Gascón has never been nor will he ever be a real prosecutor," Schubert said. "The core principle of being a real prosecutor is standing up for victims' rights. Within two minutes of being sworn in as the District Attorney of Los Angeles County, he made it abundantly clear that crime victims and protecting the public against violent criminals does not matter to him. It speaks volumes that Mr. Gascón has no time to meet with families of murder victims yet finds time to speak to inmate rights groups. "
In her letter, Schubert uses Joseph D'Angelo, the East Area Rapist and Golden State killer as an example of what would happen if all enhancements were dropped.
Joseph D'Angelo's case went cold for years until 2018, when D'Angelo was arrested and charged with killing 12 people and raping another 45 victims between 1975 and 1986.
D'Angelo was eventually sentenced to life without parole for killing 13 people and raping 50 throughout the state.
Under Gascón's new policies, "Joseph D'Angelo would be eligible for parole in Los Angeles!" Schubert said.
"I do not equate the abandonment of duties of a prosecutor to protect the safety of victims and the public at large with criminal justice reform or those who do so as 'progressive,'" Schubert said in her letter. "Our continued efforts must be mindful of the rights of all parties, including the Constitutional of the victims as well as the public's right to be adequately protected from violent criminals."
Read Schubert's letter here:
SacDA Letter to LADA Gascon (1)

Latest posts by Katy Grimes
(see all)