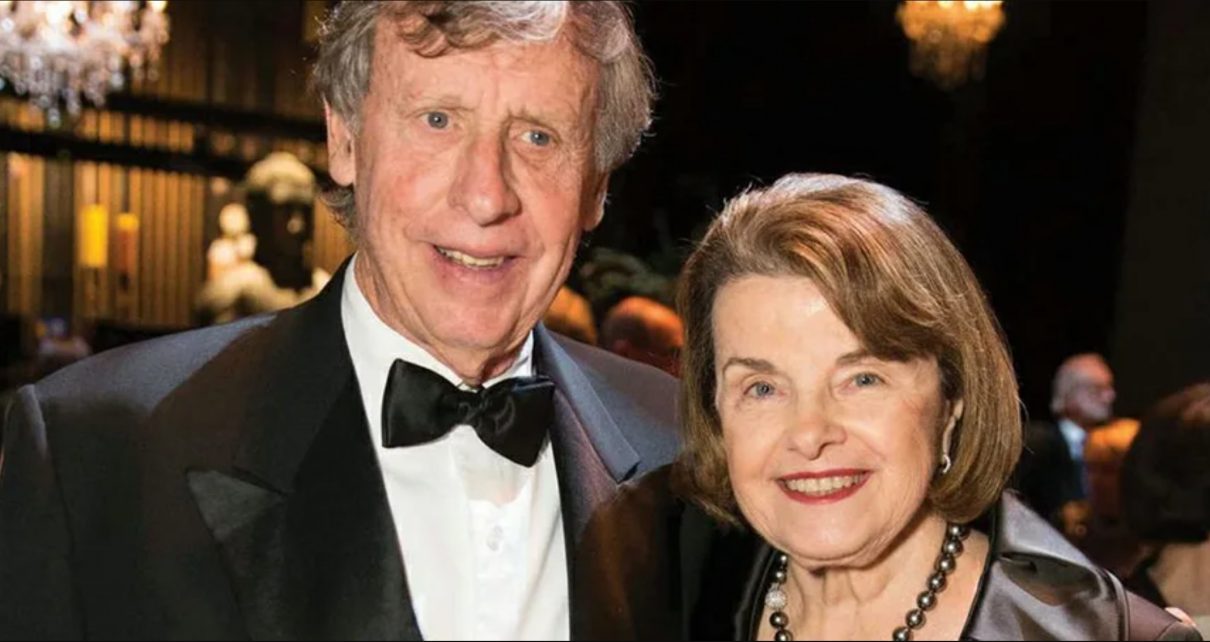 Senator Feinstein's Husband Found To Have Given 'Inappropriate' Help In UC Admissions
According to state audit, Richard Blum broke UC admittance rules in getting underqualified students accepted
By Evan Symon, September 25, 2020 3:22 pm
On Thursday, the California State Auditor's Office announced that Richard Blum, a UC Board of Regents member and husband of Senator Dianne Feinstein (D-CA), had helped get lower qualified students into UC schools by 'inappropriate' and 'problematic' means.
Blum found to have given "inappropriate" support
The Auditor's Office had announced earlier this week that at least 64 students had gotten into UC schools over more qualified applicants due to personal, family, university staff, or donor connections from 2013 to 2019. However, the report had initially not named some of those involved, including the name of the UC Board of Regents member who had, according to the report, was part of a case that was "particularly problematic."
"UC Berkeley appears to have admitted this student because of an inappropriate letter of support from a university regent," said the initial report on Tuesday.
However, after Thursday's second announcement, Blum's full role became known.
In the most egregious example of the entire audit, a student placed on a waitlist to UC Berkeley with only a 26% chance of getting in had appealed directly to Blum. In violation of UC Board of Regent, University, and state policy, Blum wrote a direct letter to UC Berkeley Chancellor Carol Christ, lobbying heavily for the student to be accepted. Despite dozens of other students ahead of them, the applicant got in shortly afterwards due to Blum's direct intervention in the application process.
"It is therefore likely that the applicant whom the regent recommended would have been on a list that received priority admission from the waitlist," noted the report on the case in the audit. "Given the low likelihood of this applicant's admission and the prominent and influential role that regents have within the university, we conclude that the decision to admit this applicant was likely influenced by the regent's advocacy."
On Thursday, Blum didn't deny the reports finding of his violations, even stating that he had helped others, including family members, get into other UC schools, justifying his actions by saying that "no one had told him it was wrong."
"No one told me it was wrong," said Blum to several news outlets on Thursday. "My cousin's brother wanted to get into UC Davis. They'd send me a letter and tell me why it's a good kid, and I'll send it on to the chancellor. Been doing it forever."
"This is the first time I've heard that maybe I did something that wasn't right."
'No integrity and no remorse'
However, admissions experts have said that his line of reasoning is hard to believe.
"A suggestion from a regent has a lot of clout in the admissions process," explained Monique, a former college admittance officer, to the Globe. "But you need to get any letter or recommendation through the correct channels, in this case being to the admissions office so that when a spot opens up, a fuller decision can be made."
"A letter like that would increase their odds of getting in. But a letter directly to the chancellor, or really other big honchos, is against all sorts of rules, and also more than a little corrupt. It essentially allowed them to pick favorites. It's not as bad as bribery, but it's still up there."
"And the fact that he said he had done this who knows how many more times is very worrying to the integrity of the system."
"He's the husband of a longstanding Senator. I know this is going to get a lot of laughable remarks from your readers, but he should know something about integrity as a financial leader, as a board members, and as the husband to a sitting U.S. Senator. But he showed this week that he doesn't have any."
"He did this with with no integrity and no remorse."
On Thursday, UC Board of Regents Chairman John Perez said that they were currently reviewing the audit and would comment on it after an evaluation. As of Friday, there is no word on what punishments, if any, Blum and others would receive for their roles in the scandal, as well as for previous instances of helping admit underqualified students they have admitted to.

Latest posts by Evan Symon
(see all)