Transient Parolee Sexually Assaults, Murders Woman, Kills Her Dogs before Lighting Sacramento Home on Fire
Despite lengthy criminal record, he was released early from prison, and out on zero bail after stealing car
By Katy Grimes, September 6, 2021 12:45 pm
A "homeless" transient guy out on the streets despite his recent violation of parole, has been arrested for raping and murdering a Sacramento woman in the Land Park neighborhood Friday, killing her dogs and setting her house on fire.
Troy Davis, 51 (aka Troy Davies), a parolee at large, was also let out on zero bail in June for stealing a car, even with his long history of violent crimes, and having recently been in prison for a violent felony.
Davis is suspected of being one of Gov. Gavin Newsom's 76,000 felons let out of prison early, "for good behavior," a policy created by Newsom. The Globe learned Davis served maybe half of his time, even with his extensive crime record, before he was let out of prison. And because he was in prison for a violent felony, he should have done at least 80% of his sentence prior to early release.
According to a press release by the Sacramento Police Department:
"51-year-old Troy Davis was identified as a person of interest related to this incident. On September 4, diligent patrol officers located Davis who was arrested for a parole violation and felony warrants unrelated to this investigation.
Today, detectives have additionally booked Davis for murder, arson, burglary, and sex assault charges against the 61-year-old victim. At this time, detectives believe that the victim and suspect were not known to each other.
This investigation remains active and we continue to urge anyone who may have any information regarding this incident to contact the police department."
The Globe was told this was a random killing. Hours before her murder, Davis was caught masturbating on a front porch in the same neighborhood, through their RING security camera, a neighbor told the Globe.
This is the arrest record for the rape/murder:
These are records for some of his other arrests: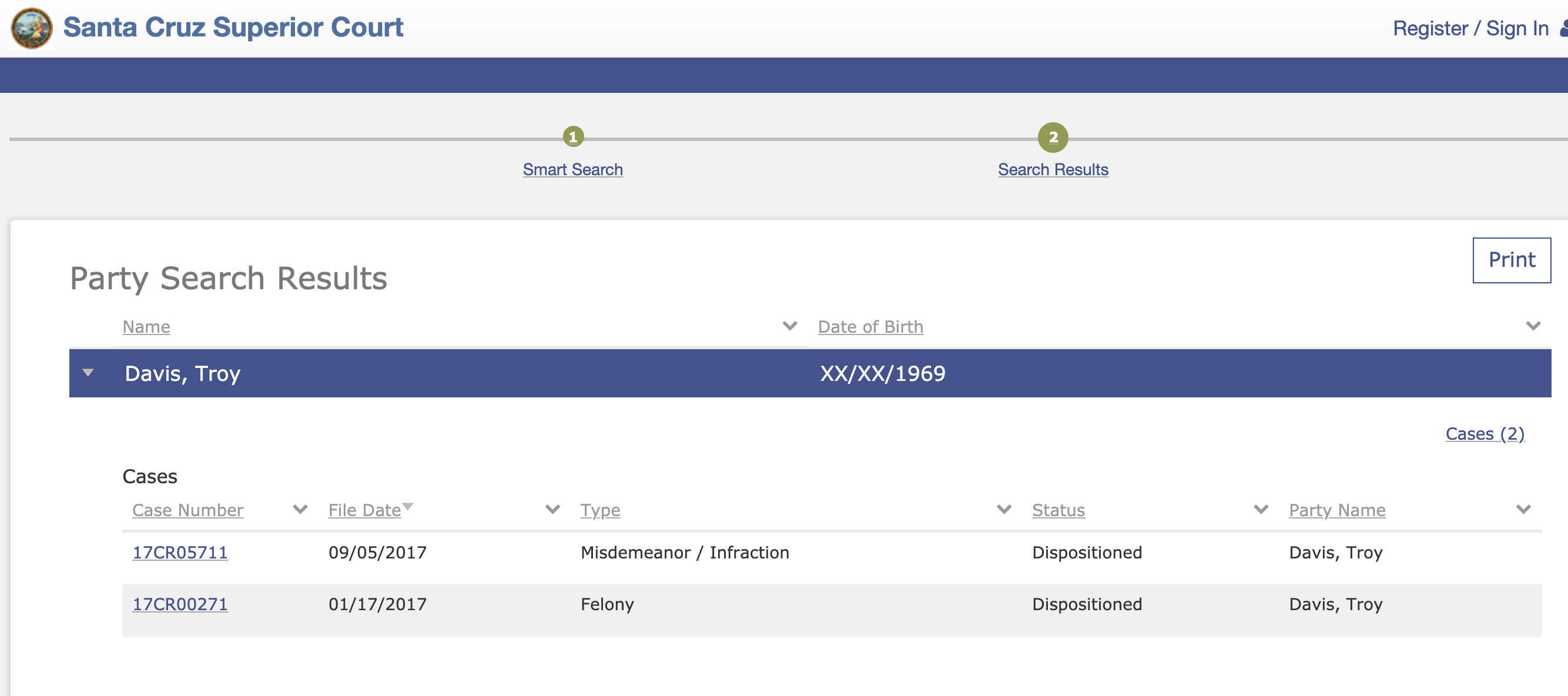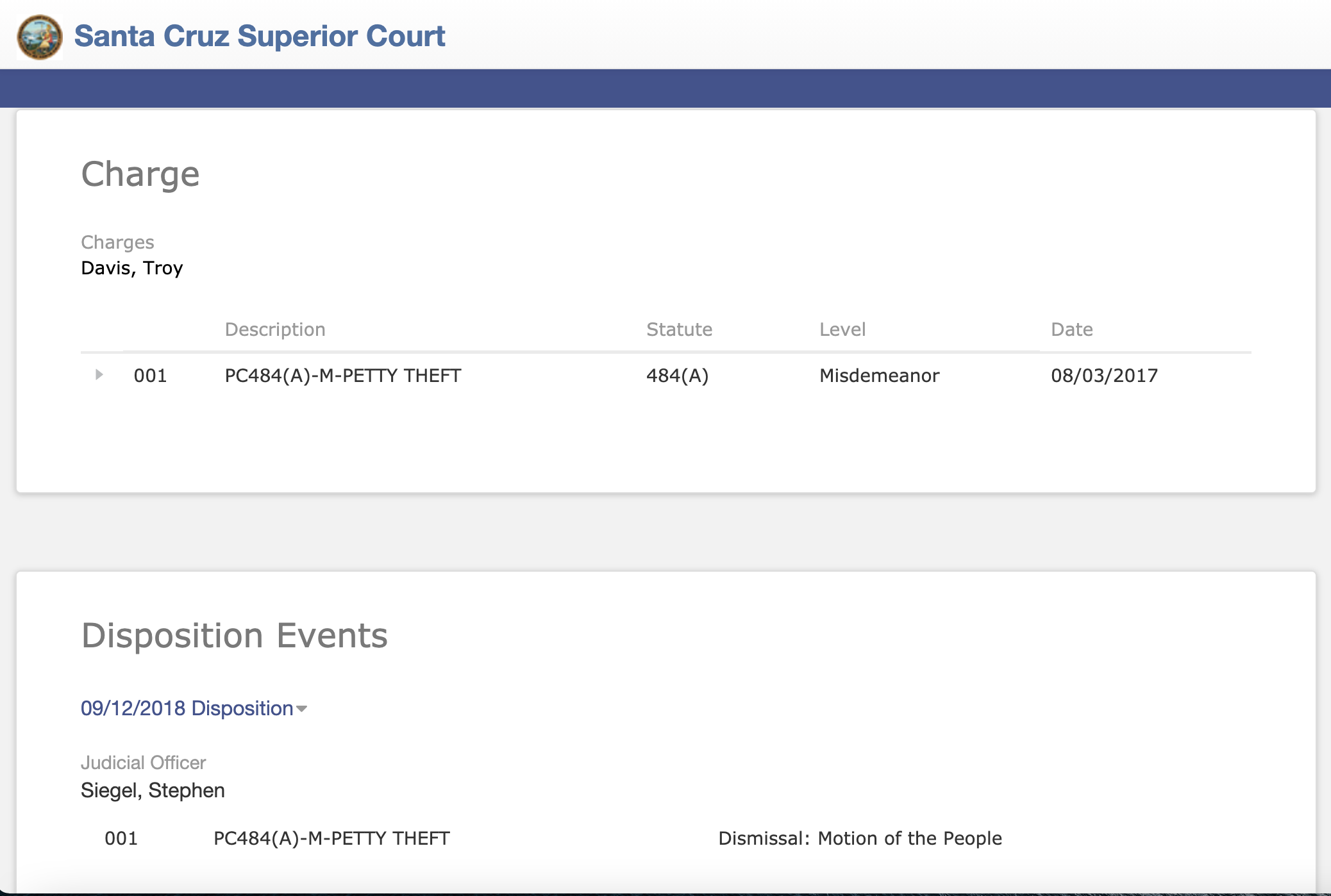 Sacramento Superior Court: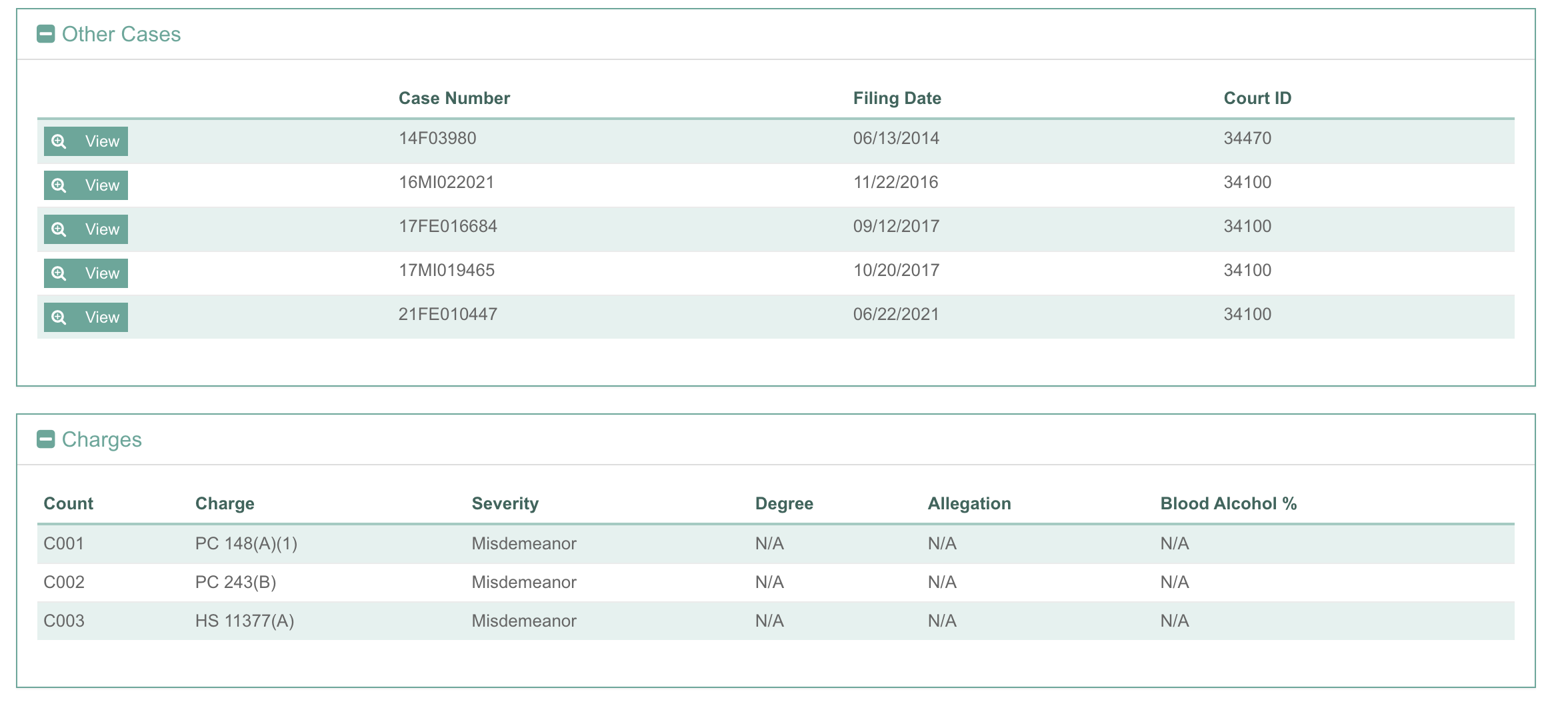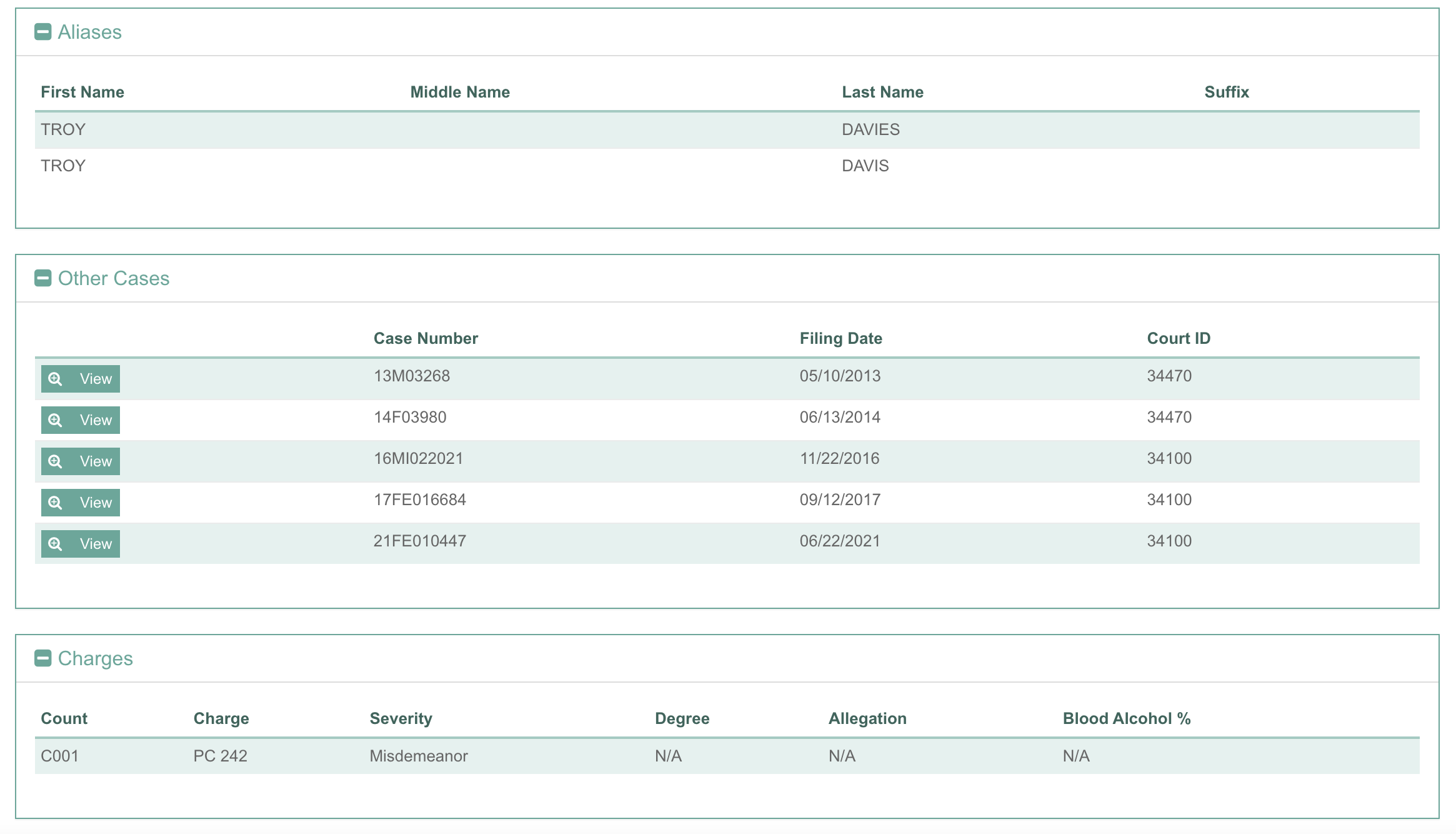 Troy Davis is the model three-strikes criminal, yet was out on zero bail after committing yet another crime.
How does California's criminal justice system give him zero bail with his criminal history?
A judge let him out with zero bail on his own recognizance, and then he failed to appear, becoming a "parolee at large."
Neighbors called the fire department and police when they saw her house was on fire. Only when fire crews made it inside of her house did they find her body, and the bodies of her dogs, as well as multiple fires set.
These are the consequences of the zero bail movement and the consequences of defunding police, a member of law enforcement told the Globe.
Zero bail was rejected by California voters in 2020, but introduced as legislation in January 2021 by Sen. Bob Hertzberg (D-Los Angeles) as Senate Bill 262.
Ironically named the "Safe and Resilient Communities Act," SB262 will shut down Surety Bail in California, as the Globe reported recently. "Defendants will be left with 2 choices —- Cash Bail which is the full amount of the Bail which will be set by the Judicial Council – this takes away Bail Schedules from all 58 counties – or stay in jail," a bail agent explained to the Globe. "This will lead to mass incarceration."
Another bail agent told the Globe that legislators want to kill the (bail) industry, while making it seem like judges retain discretion for bail, but they don't because of the language about "ability to pay."
The ability to pay appears to be an attempt at fairness however, it is not, opponents of SB 262 say. A judge asks the accused in court if he can pay bail. There is no background or asset check done. It's based on the accused's word.
The California Sheriffs Association explains: "Under SB 262, the individualized consideration of what the offender is alleged to have done and their criminal record does not appear to factor in the decision of what level of bail is set – only the arrestee's present ability to pay without substantial hardship is to be considered after it is determined that non-financial conditions are insufficient."
So, "'Ability to pay' means the payer's present ability with income or assets available to them to pay the specified amount without borrowing money, selling personal property, obtaining a loan, taking money from family or friends, accessing a means-tested public benefit in which they are enrolled, or paying a bond premium," a bail agent explained.
The murdered woman, looking forward to retirement according to neighbors, is now dead, violently raped and murdered, her two dogs killed, her house set on fire, because of the system the voters had the good sense to reject, but lawmakers are trying to backdoor now.
"Zero bail is a FAIL," Senator Scott Wilk (R-Santa Clarita) said in May when SB 262 was passed by the Senate. "It was tested in 2020 during the pandemic and a similar policy was rejected by voters in November 2020.  Today Democrats doubled down on an idea rejected by voters and already proven to be dangerous to our communities. Social experiments are one thing on paper, but by listening to law enforcement and crime victims, it was pretty clear these policies failed in real life."
Latest posts by Katy Grimes
(see all)