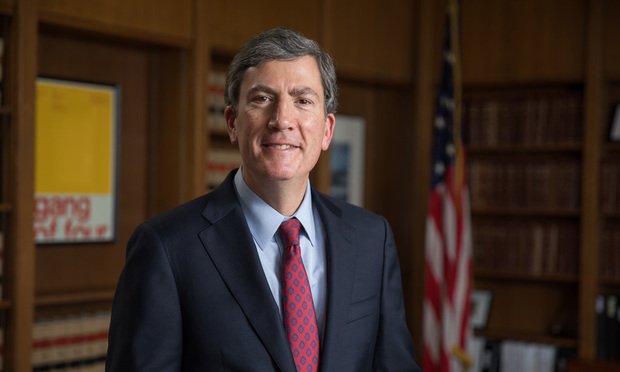 U.S. District Court Judge Considering Mandatory Vaccinations For State Prison Workers, Prisoner Wildfire Fighters
Judge Jon Tigar may approve mandatory vaccines if voluntary vaccinations among workers does not go up soon
By Evan Symon, July 30, 2021 11:28 am
U.S. District Judge Jon Tigar of the United States District Court for the Northern District of California announced on Thursday that he is considering ordering all prison employees and inmate firefighters in the state to be vaccinated as soon as possible.
The delta variant of COVID-19 has significantly boosted the number of COVID-19 cases worldwide in July, with both the United States and California being hit especially hard. California is now seeing thousands more new cases a day as compared to a month ago, with Los Angeles County alone now seeing around 2,000 new cases a day – the most in months. This surge in cases has propelled a number of counties, cities, state organizations, businesses and other entities to either make the vaccine mandatory or require rigorous daily testing and isolation for those returning to work. The past few days alone have seen mandatory vaccination mandates be announced for returning staff and students at all California State University campuses, all Google employees, and, perhaps most critically, all state workers.
Spurred by the growing number of cases, more places within the state ordering the vaccine, and data that shows that those in prisons have higher than normal vulnerability to COVID-19, mandatory vaccines may now be ordered by the court.
Federal receiver J. Clark Kelso argued to Judge Tigar on Thursday that voluntary vaccinations have not been doing it among prison staff and prisoner wildfire firefighters. While 75% of all inmates have had at least one dose, only 41% of all prison workers have received the same.
Kelso also recommended that prison employees not be allowed in unless they either have proof of being vaccinated or they have a medical or religious exemption. In addition, to help stop the spread, he noted that inmates working outside the prison, most notably prisoner wildfire fighters, should not be able to work unless they have been vaccinated.
Judge to give voluntary vaccination efforts more time before making vaccines mandatory for workers
While the Judge largely agreed with Kelso's recommendations on Thursday, as well as his argument that main efforts to increase vaccination,  such as the state's recent $116.5 million vaccination lottery, had largely failed, Tigar did not go so far as to order mandatory vaccinations in prisons. Specifically he noted that other voluntary efforts would need to be tried first to boost vaccination figures among prion workers.
"Mandatory vaccination is not the court's first choice," stressed Judge Tigar on Thursday.
Many prison experts noted on Friday that, even if mandatory vaccinations were put into place by the court, the prison system itself has already been substantially changed.
"You can make it mandatory for everyone to get one, but prisons have already been cut into pretty deep since the pandemic began," explained former prison worker and current paralegal Dane Elbridge to the Globe on Friday. "A lot of prisoners got early release, and a few prisons are now on the chopping block due to all the reductions. To many people working there, they're not inclined to take the vaccine if they think that the state will just close down their prison or give more consideration to the prisoners. I know many still working in prisons who have told me that a mandatory vaccine would just be the latest in these orders that are trying to get them out. It's not so much a public good or something needed to stop  a disease from spreading as it is a threat to them and their professions."
If voluntary efforts continue to not significantly increase the number of prison workers getting the vaccine, Judge Tigar is likely to order mandatory vaccines for prison staff and prisoner wildfire-fighters sometime in the next several weeks.

Latest posts by Evan Symon
(see all)