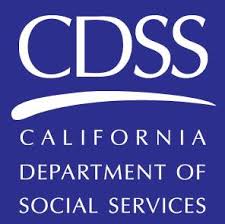 Undocumented Immigrants Crash State Coronavirus Relief Website
California receives thousands of claims within hours for special 'stimulus payments'
By Evan Symon, May 19, 2020 5:34 pm
On Monday, thousands of undocumented immigrants crashed the California Department of Social Services website for several hours as they attempted to sign up for the state's special 'Disaster Relief Assistance for Immigrants' stimulus payment.
An increasing demand for stimulus money from undocumented immigrants
Besides the site being down from 8:30 to 11:00 in the morning yesterday, phone lines for many groups offering assistance, especially Spanish language hotlines, were tied up for hours as undocumented workers in need who didn't receive federal stimulus checks applied to get money.
"The website is currently up and running, and we are continuing to increase its capacity," said Department of Social Services spokesman Scott Murray in a statement. "We understand that the demand is high for the Disaster Relief Assistance for Immigrants program."
Ana Garcia, who helps translate for undocumented immigrants in need in Kern County, also noted the increased need.
"I was on the phone all day yesterday helping people navigate the website and how to fill things out," explained Garcia. "Most of us got stimulus money, unemployment, or severance, or some combination. But a lot of farm workers and domestic workers who aren't citizens or haven't gotten their green card couldn't get that, so many are in dire straits."
"I had families on the phone begging me for help because they needed that $1,000 they were to get yesterday."
"I know some people in California are against them being here or more to the point, don't want them, quote, 'mooching' off the state. But these workers are also picking, and growing, and processing the food that's going out right now. They're raising the chickens, and driving the trucks, and doing all the jobs to help other people in the state. They need help too."
The only assistance available for undocumented immigrants in California
The Disaster Relief Assistance for Immigrants was announced last month by Governor Gavin Newsom. Made in response to the federal stimulus not covering undocumented immigrants, California's special stimulus program set aside a $125 million fund to give undocumented workers a one-time payment of $500, or $1,000 per household. No additional allotments were made for children or an extraordinary number of dependents.
Out of the roughly 2 million undocumented immigrants currently in California, about 270,000 have lost their jobs since March. Since undocumented immigrants cannot collect unemployment insurance from the EDD, they have also missed out on the extra $600 a month guaranteed by the CARES Act.
While many immigrant organizations have noted the extreme need by undocumented workers due to largely being shut out of aid, many lawmakers have opposed stimulus payments to undocumented immigrants.
"Instead of meeting [more] urgent needs, Governor Newsom has chosen to irresponsibly pursue a left-wing path and unilaterally secured $125 million for undocumented immigrants," said Senator Shannon Grove (R-Bakersfield) in a statement last month.
While there are current efforts by some immigrant and legal aid groups to secure $400 a week for eight weeks for unemployed undocumented immigrants, neither the Governor nor the state legislature has given any indication yet or proposing such a measure.
Governor Newsom is currently being sued by the Center for American Liberty over the current immigrant stimulus funding and is unlikely to pass any more while the lawsuit is active.
On Tuesday the Department of Social Services website held up to continuing high traffic as more undocumented immigrants applied for assistance.
"It will be steady for at least the next few days," continued Garcia. "There's no where else to really turn if this is the only place offering a lifeline right now."

Latest posts by Evan Symon
(see all)