Gov. Newsom Names Lt. Governor Kounalakis as Representative on International Affairs and Trade
California seeking more influence on the global stage
By Katy Grimes, March 1, 2019 8:51 am
California Gov. Gavin Newsom issued an executive order Thursday naming Lieutenant Governor Eleni Kounalakis as the Governor's representative for International Affairs and Trade Development interagency committee. Kounalakis is the former ambassador to Hungary under former President Barack Obama.
"I am honored to work with Governor Newsom to amplify the voice of California on the world stage, and advance California's interests and values internationally." Lt. Governor Kounalakis said. "Our state's leadership  is needed now, more than ever, and sets a standard for democratic values, higher education and economic innovation."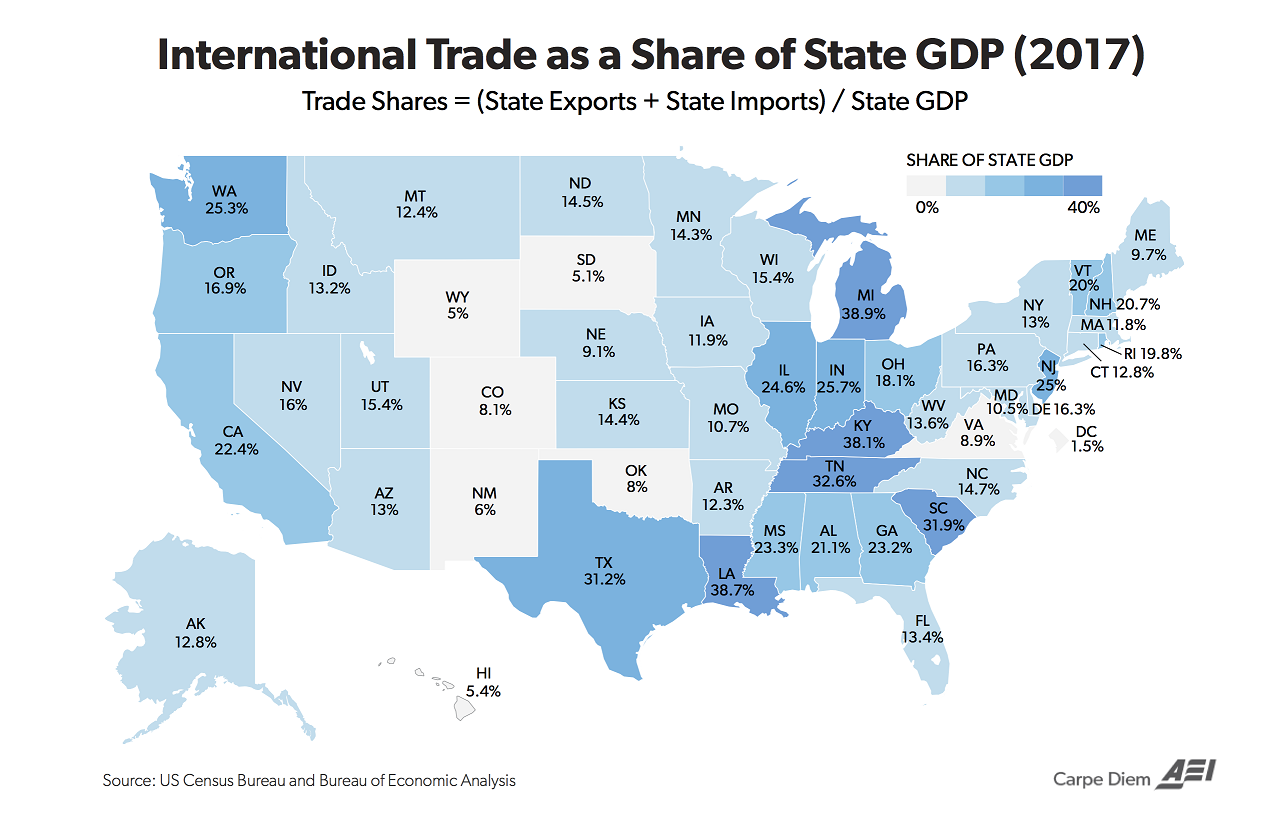 California already has a trade office in China, created by former Gov. Jerry Brown. Newsom wants to reopen a trade office in Mexico.
In 2012, under pressure from California cities, Gov. Brown established Go-Biz Office of Business and Economic Development, created to serve as the liaison to California's regulatory agencies and local governments "for the purpose of streamlining the process of economic development and job creation," including international business and trade.
The California-China Office of Trade and Investment, established in 1989, works with other California trade and economic development groups to identify California businesses interested in expanding into Chinese markets, as well as generate Chinese leads for these regional business organizations.
Newsom's new committee is charged with increasing California's global presence, and reopening international trade offices.
However, while many US states, especially those that are manufacturing- or energy-intensive, are highly globalized and depend on foreign trade for a large share of their state's economic output and jobs, California has lost most of its manufacturing, and buys nearly one-third of its energy out of state.
Mark Perry, an economist at the American Enterprise Institute, reports that California's volume of international trade activities as a share of each state's GDP is 22.1 percent. Michigan is the highest at 38.9 percent, and excluding Washington DC, South Dakota is the lowest at 4.7 percent. Michigan's high rate is the auto industry.
Kentucky "is now the fourth-largest state truck producer and fifth-largest passenger car producer in the US, and home to four automotive assembly plants for GM (Corvette), Ford (two locations producing the Expedition, Lincoln Navigator, and Super-Duty trucks) and Toyota (Camry, Avalon, and Lexus)," Perry reported. "The state is also a global leader in aerospace manufacturing, and "civilian aircraft, engines and parts" was Kentucky's No. 1 export."
Tennessee is a major automotive manufacturing center, with three major assembly plants (Nissan, GM, and Volkswagen) and automotive operations in 86 of the state's 95 counties, Perry reported. South Carolina has a highly globalized state economy partly because of Boeing's three commercial airplane building facilities in the state.
The California Chamber of Commerce reports that in 2017, California exported to 229 foreign markets. California exports computers, electronic products, transportation equipment, machinery except electrical, agricultural products, chemicals, food manufactures, and electrical equipment. Computers and electronic products are California's top export, accounting for 25.4 percent of all the state's exports.
"As the most diverse state in the nation and the 5th largest economy in the world, California's leadership on trade, combating climate change, social justice issues and innovation has a global impact," said Newsom. "I cannot think of a better partner to strengthen our foreign relations and advance our interests abroad than Lt. Governor Kounalakis."
Latest posts by Katy Grimes
(see all)