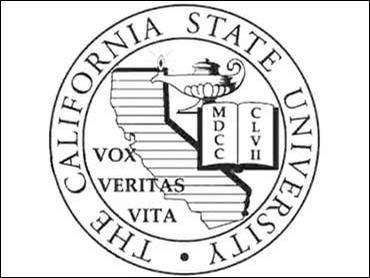 University of California Proposes Tuition Hike Days After New Bill Would Make Some CSU Tuition Free
Both plans have been blasted by politicians and student groups
By Evan Symon, January 19, 2020 2:07 am
The Board of Regents currently have two proposals for tuition rises. Under one, all undergraduate state resident students would see a $348 price increase next year, followed by four more years of rises. Under the other, only incoming freshmen would see rises at nine campuses in the UC system, amounting to a rise of $606, also followed by smaller bumps with subsequent students seeing rises.
Both plans have been blasted by politicians and student groups. Among the reasons given were confusion of who would pay what, an unfair burden on already lower-income students, an unfair rise attached to the consumer price index, and going against Governor Newsom's demand of no UC price increases. Governor Newsom has offered more taxpayer money to the UC system to keep costs down, but the 5% increase he offered was called 'not good enough' to keep costs down and quality on par where it is.
"This isn't going to sit well with anyone," said Jack Kramer, a former UC Merced student who was involved in protests against the last tuition increase in 2017. "It may only be a few hundred dollars to some, but that can be life and death for many students attending. Some I know of only graduated with $50 to their name, while working jobs."
"The Governor also promised this wouldn't happen. But it totally did."
While the UC Board of Regents is due to vote on the proposals next week, action may not be taken immediately. Governor Newsom has not had an approved budget. During his last budget he specifically demanded that no raises be given at UC and CSU universities.
The timing of the announcement has also brought some confusion to students and residents. On Wednesday, AB 1862 was announced in Los Angeles. The bill would give free two-year tuition at any CSU college for students who complete two years at a state community college. While a few other conditions apply, the possibility of making tuition in one state college system more expensive while at another it becomes free for some students has not gone unnoticed.
"This changes up a lot of things," noted high school counselor Tasha Lang. "UC schools typically had more prestige than CSU schools. But now, this may change where kids wind up going. If CSU is offering free school after a few years in Community College, you know how many are going to try that? Even with safeguards and differential pricing for lower-income students at UC schools?
And this is just tuition. Add in fees, and living on campus, and other needs, and the price skyrockets for in-state students.
And now CSU can attract students who would otherwise go to UC schools. This is if everything passes, but if it does, it will be a mess."
The UC Board of Regents is due to vote on the matter next week, with an AB 1862 decision to be decided sometime this year.

Latest posts by Evan Symon
(see all)