2020 Q1 Campaign Finance: What 8th Congressional District Candidates Raised and Spent
Bubser succeeds in drawing a wider array of donors while Obernolte self-funds part of his campaign
By Evan Symon, April 16, 2020 2:08 am
With Representative Paul Cook (R-CA) retiring at the end of this year, California's 8th district is up for grabs.
The large, far eastern district stretching from Mono County to nearly the end of San Bernardino County had an interesting primary. Assemblyman Jay Obernolte (R-Big Bear), the favorite, won handily with 35% of the vote. However, his expected opponent, former Republican Assemblyman Tim Donnelly, lost to Democrat biotech engineer Chris Bubser by over 11,000 votes. Another Democratic candidate, Bob Conaway, settled for a distant 4th place with only 9,000 votes. Former NFL player Jeremy Staat also ran a spirited campaign, but only got 2,288 votes.
For a rural district, the candidates raised and spent substantial amounts, with Obernolte and Bubser both recording over half a million in receipts each. Other candidates, such as Donnelly and Staat, came in with over $100,000 each. The California Globe dug into the major candidates FEC filings for the first quarter, as well as into who some of the top funders were:
Christine Bubser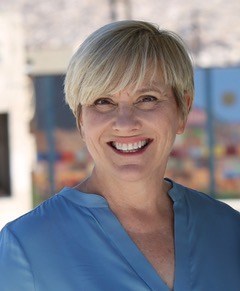 Chris Bubser, who ran away with the Democratic votes and second place, received $653,000 in the first quarter and spent $526,000. Other Democrats didn't come anywhere close to that.
Her donators came from all over the place. Her largest cumulative donation came from some individual employees and those individuals' immediate families from venture capitalist firm Costanoa Ventures who gave $8,900. Donators who work at large companies such as Hulu and Disney also gave large amounts, $6,400 and $5,600 respectively. Many labor unions also gave $5,000 each to her campaign. It got even more diverse with some workers at Morgan Stanley and pizza chain Blaze Pizza giving large contributions. Very few candidates have such a diverse portfolio of donators, especially those that have refused direct corporate PAC donations such as Bubser, and right now, it's working in her favor. Her strong second-place finish is proof enough of that.
And while retirees were the top sector donating to her clocking in at over $70,000, those in the entertainment sector, led by Disney and Hulu, showed a particularly strong showing for a candidate outside of the Los Angeles and San Francisco areas.
Jay Obernolte
Assemblyman Obernolte, the heavy favorite coming this November due to the 8th being solidly Republican,  raised the most money out of any candidate. According to the FEC, his receipts reached $753,000 during the first quarter, while his disbursements ended up at $516,000. He outspent the rest of the Republican candidates combined by over double.
Obernolte's receipts were, like Bubser's, unusual for a candidate in a rural district like this. Unlike most candidates whose largest sector for donations are retired people, Obernolte took in less than $10,000 during the first quarter from them. His largest donor was himself, with Obernolte putting in $100,000 of his own money into the campaign. The next largest sector, a PAC, only came in at $10,000.
Like Darrell Issa's largest contributor in the 50th district, that PAC is House Minority Leader Kevin McCarthy's (R-CA) PAC Majority Committee. During the first quarter they ended up donating that $10,000 to Obernolte. Other top donors included building materials company CalPortland donating $5,000 and Enterprise Rent-a-Car giving $3,000 to his campaign.
Obernolte was also one of the few candidates to not take out of state money in the first quarter.
Other candidates also had larger donations as well, such as Tim Donnelly receiving $5,000 from the conservative/libertarian Freedom Caucus through their House Freedom Fund PAC. This was a part of his $133,000 in quarter 1 receipts and $96,000 in disbursements.
What this means for the 8th
With the race in November now firmly between Obernolte and Bubser, spending for quarter 2 is expected to slow down considerably due to the length of time until November and the effects of coronavirus on public campaigning. As the Globe noted in February, this is also Obernolte's race to lose.
Despite Bubser getting a surprising number of diverse backers, Obernolte's popularity and lesser reliance on individual donors, not to mention it being a red district, will help. With many individuals now stuck at home and perhaps not being able to afford to donate due to the coronavirus, individual donations will fall dramatically in the next few quarters leading up to the election. And for both candidates it will lead to leaner campaigns.
However, Bubser has a lot of big companies behind her, many still doing financially well. It could prove to be a possible helpful boost in later months of the campaign. But, at this point, who knows what donations will look like post-coronavirus.
It's still Obernolte by a long stretch, but the race has barely begun.

Latest posts by Evan Symon
(see all)