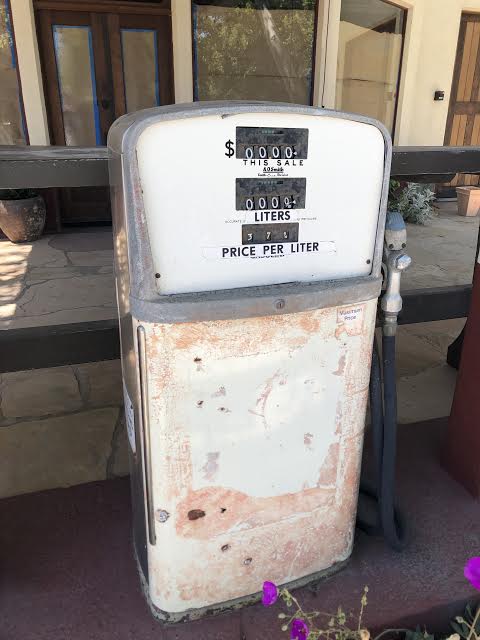 California's Senate Republicans Call for Gas Tax Holiday Ahead of July 1st Gas Tax Increase
Californians are already paying the highest gas prices in the country at $4.23 a gallon on average
By Katy Grimes, June 23, 2021 3:50 pm
California's already sky-high gas prices are going up again on July 1st because of the 2017 controversial gas tax law, Senate Bill 1. Titled the Road Repair and Accountability Act of 2017, SB 1 was signed into law by then-Gov. Jerry Brown in April 2017, ostensibly to "invest" $54 billion over the next decade to fix roads, freeways and bridges throughout California. This new law raised the gas tax by an additional 20.8 cents a gallon over a three year period. At the start of this year, California drivers were paying on average 63 cents a gallon in state and local taxes, compared with the 50-state average of 36.8 cents, according to the Institute for Energy Research.
The California Air Resources Board also imposes a "carbon tax" on gas and diesel through a cap-and-trade program of approximately 14.3 cents a gallon to the retail price of gas. Since 2013, refiners, oil producers and manufacturers have been required to reduce emissions or buy credits to offset them, IER reports.
Barely reopened 7 days following 16 months of Gov. Gavin Newsom's COVID statewide lockdowns, California is still economically shellshocked, and business owners are struggling. Unemployment is still very high at 8.3%, and business owners are finding it difficult to convince employees to return to work as many are still are enjoying Gov. Newsom's "stimulus" checks rather than going back to work.
Currently, Californians are paying the highest gas prices in the country, at $4.23 a gallon on average, while the national average gas price is $3.076 – over $1 dollar higher per gallon than the national average because of gas  taxes, environmental policies, and California's special summer fuel blend. A gas station in Mendocino, CA, is charging $6.73 per gallon for regular unleaded gasoline.
IER warns, "California's gas prices could increase to over $5 a gallon at the pump as the state's green mandates ratchet up and gasoline refineries shut down or convert to renewable fuels."
Wednesday, members of the Senate Republican Caucus delivered a letter to State Budget Leaders requesting a 'Gas Tax Holiday' to include a full suspension on state gas tax collection for the 2021-2022, to be backfilled by the State's general fund:
"While this legislature is currently deliberating whether to expand the Golden State Stimulus payments to more Californians, it is important to understand that any action intended to provide financial relief to Californians is undermined by the accompanying rise in gasoline excise taxes," Senate Republicans said in the letter (below). "The adverse impacts of high gas prices and taxes that we know disproportionately impacts our low to middle-income residents not only affects drivers, it increases the cost of living, including business costs and food prices, hampering our relief efforts and economic recovery."
"On July 1, California's excise tax on a gallon of gasoline will rise to 51.1 cents. At a time when the state budget is enjoying historic surpluses, Californians' deserve a tax break, not higher taxes. The average family of four pays as much as $800 in gas taxes a year and this increase is going to cost California drivers an additional $83 million in the next year alone. Gas costs account for 14% of expenditures in the agricultural sector, and raising the gas tax would inherently raise the price of food, further resulting in not just a higher tax at the pump, but also increased costs at the checkout line."
"A gas tax holiday, more specifically, a full moratorium on California's gasoline excise tax collection, backfilled with general fund dollars for the 2021-2022 Fiscal Year, would provide much needed relief for Californians…."
"It is time to give Californians a break from California's high cost of living and that includes the state's high taxes and gas prices."
Here is the full letter:
2021 Caucus Suspend Gas Tax Budget Letter

Latest posts by Katy Grimes
(see all)