DHS Whistleblower Philip Haney, Dead in Amador County
Sheriff says 'self-inflicted gunshot wound,' but account leaves room for reasonable doubt
By Lloyd Billingsley, February 23, 2020 9:02 am
On Sunday, the website of the Amador County Sheriff, under the tab "news," listed items for Public review for G19 OHV Grant, the Project Lifesaver Program, and Code Red, an emergency notification program. The site listed nothing about a press release Amador County Sheriff-Coroner Martin A. Ryan issued over the weekend.
"On February 21, 2020 at approximately 1012 hours, deputies and detectives responded to the area of Highway 124 and Highway 16 in Plymouth to the report of a male subject on the ground with a gunshot wound. Upon their arrival, they located and identified 66-year-old Philip Haney, who was deceased and appeared to have suffered a single, self-inflicted gunshot wound. A firearm was located next to Haney and his vehicle. This investigation is active and ongoing. No further details will be released at this time."
As Fox News reported, Philip Haney was a "Department of Homeland Security  whistleblower who was an outspoken critic of the administration of former President Barack Obama." Haney was "found dead Friday, about 40 miles east of Sacramento, California."
Philip Haney is the author of See Something Say Nothing: A Homeland Security Officer Exposes the Government's Submission to Jihad, first published in 2016. In "DHS ordered me to scrub records of Muslims with terror ties," published in The Hill on May 5, 2016, Haney said DHS had ordered him "to delete or modify several hundred records of individuals tied to designated Islamist terror groups like Hamas from the important federal database, the Treasury Enforcement Communications System (TECS)."
According to Kerry Picket in the Washington Examiner, the author was "recently in contact with top officials about returning to work for the DHS." In June, 2016, Haney testified before the Senate Judiciary Committee that several terrorist attacks against people in the United States could have been prevented if certain files had not been scrubbed. One of those attacks was the December 2015 attack in San Bernardino.
"The mosque that Syed Farook attended was part of that Tablighi Jamaat network," Haney told Frank Gaffney of the Center for Security Policy in a May 31, 2016 interview. "The administration deleted sixty-seven records out of the system that I had worked on as a component of the Tablighi case." Had those records not been deleted, Haney said, it was plausible that Farook would not have been able to travel to Saudi Arabia, Tashfeen Malik would never been given a visa, "and then we would have stopped the attack."
Haney said DHS investigated nine times and revoked his security clearance. The Department of Justice charged that Haney "misused a government computer," and planned criminal charges later dropped. Haney was exonerated and retired honorably after 15 years with DHS. In a previous career, the UC Riverside alum worked as a field agricultural entomologist in the Middle East, where he began studying Arabic and the Quran.
Haney showed his expertise on terrorism in Frontpage Magazine articles such as, "Deobond Attacks in San Bernardino, Sri Lanka," "The Terrorist Ties that Bind," and "The Assembly of Muslim Jurists of America's Ominous Post-Election Statement." That extensive piece, Haney wrote at the end, was "Finished at 2017 hours on January 19, 2017, the evening before the Inauguration of Donald J. Trump as President.
The death of the DHS whistleblower received little coverage in the establishment media, both nationally and in California. On Sunday in the True Pundit, the whistleblower's stepmother Judith Haney says "no one in the family believes it's suicide" and "with his history with the government and everything, it is very very suspicious."
After Haney's testimony to the Senate Judiciary Committee in 2016, Sen. Ted Cruz asked Jeh Johnson, DHS Secretary from 2013-17, if Haney's testimony was accurate. "I have no idea. I don't know who Mr. Haney is," Johnson replied. "I wouldn't know him if he walked into the room."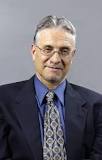 Latest posts by Lloyd Billingsley
(see all)