Gov. Newsom's Executive Order Authorizing Theft of Voter-Approved Gas Tax Money
Order violates Prop. 69, while eliminating highway expansion and repair projects
By Katy Grimes, October 7, 2019 3:15 pm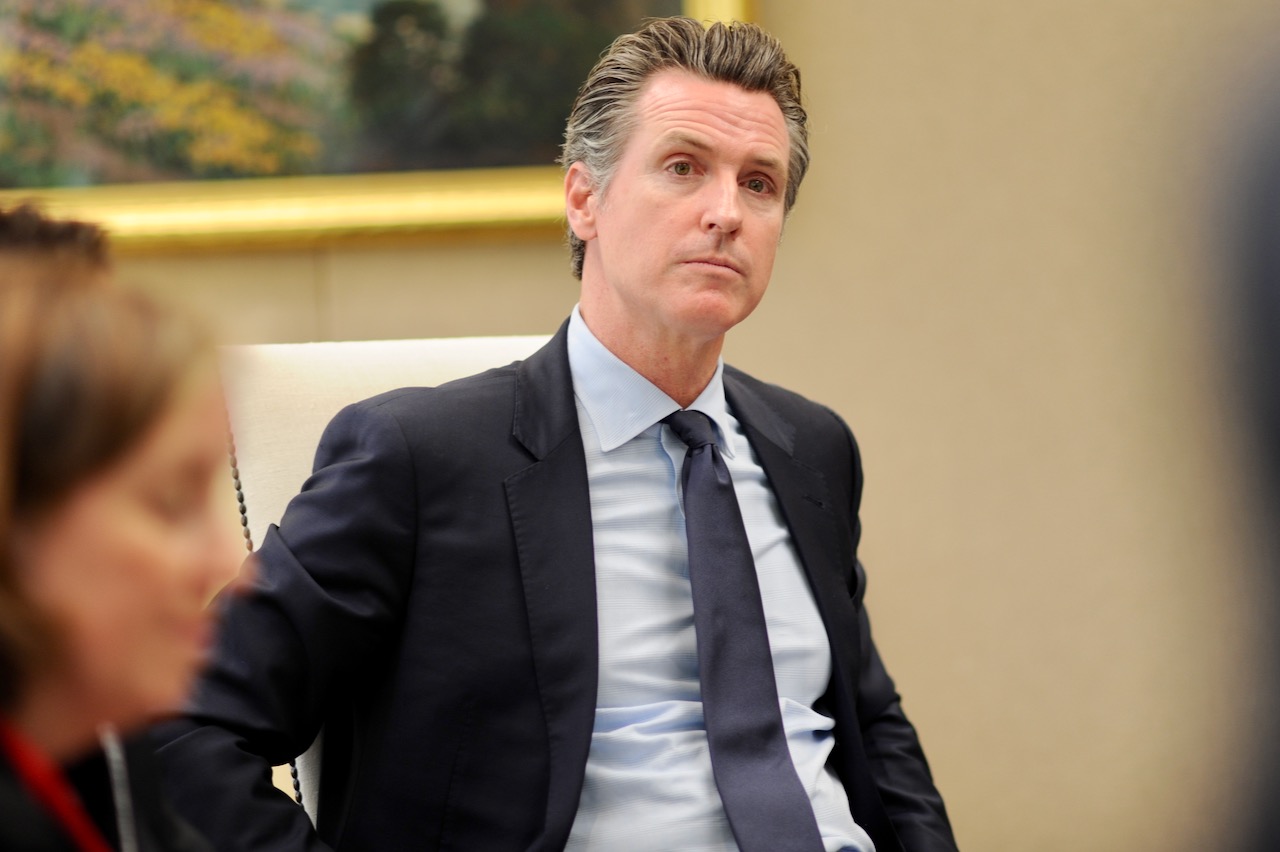 Through an Executive Order, California Governor Gavin Newsom has redirected gas tax money to fund railway systems and other projects. The gas tax revenue would have repaired and upgraded the state's broken highways and roads.
Californians pay the highest gas prices in the nation, most of which is taxes.
Of vital concern, Newsom's latest road plan for California eliminates two important highway expansion projects on vital freight corridors in Central California.
Governor Newsom signed Executive Order N-19-19 September 20, directing the already controversial gas tax money away from fixing local highways in favor of rail projects.
Assemblyman Jim Patterson (R-Fresno) recently explained that in the 2020 Transportation Plan are two projects that would have increased stretches of Highway 99 from four to six lanes in the Central Valley. Patterson says that a Cal Trans' report even notes the "bottleneck" created at these sections along this major freight corridor.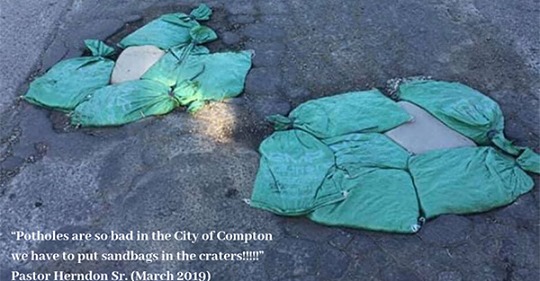 "Instead of building capacity on our highways to move people and freight, Governor Newsom is funding his pet rail projects throughout the state," Patterson said. "This theft of funds meant to improve our roadways is a glimpse into the future of transportation in our state and Newsom continues to execute his September 2019 Climate Change Executive Order. The Central Valley is just the beginning. Other road projects will likely be next."
"This is theft of our gas taxes by Executive Order. Governor Newsom is intentionally starving us out of our roads. Voters approved SB 1 with the promise that our crumbling highways would get the attention they deserve. Instead of building capacity, our gas tax funds are being siphoned off to fund Newsom's favored pet-projects," Patterson said. "Governor Newsom's promise not to forget about the Central Valley is full of hot air, just like his climate plan."
Gov. Newsom's office issued a press statement to explain the plan, just ahead of Climate Week:
Transportation Systems: The California State Transportation Agency (CalSTA) is directed to invest its annual portfolio of $5 billion toward construction, operations and maintenance to help reverse the trend of increased fuel consumption and reduce greenhouse gas emissions associated with the transportation sector. CalSTA, in consultation with the Department of Finance, is also directed to align transportation spending, programming and mitigation with the state's climate goals to achieve the objectives of the state's Climate Change Scoping Plan, where feasible. Specifically the Governor is ordering a focus for transportation investments near housing, and on managing congestion through innovative strategies that encourage alternatives to driving.
CBS47 said, "It calls for leveraging billion in annual state transportation funds to reduce greenhouse gases and emissions."
Assemblyman Patterson says, "One of the very first things Governor Newsom decides to do, is put forward an executive order and his people at Caltrans have decided they are going to terminate addition north and south freeway lanes on Highway 99 in Tulare and Madera County. I'm almost speechless with response to this," CBS47 reported. "When you pay for gas and you pay a gas tax, a railroad is not a highway. This is bait and switch. This is saying one thing and doing something else. I just think all who represent California both Democrats and Republicans have better step up and stand up and say Mr. Governor you can't do this."
California's roads and highways are a disaster waiting to happen, thanks to decades of neglect by the state.
California's largest state budget ever — $215 billion — is larded with a record number of local pork-barrel projects injected by individual legislators, often in exchange for "horse trading"  votes on passage of certain pieces of legislation – including transportation and resources spending, as the Globe outlined in June. The $230,650,000 million of extra spending in Resources and Transportation can make your head swim. So why did the governor need to take gas tax revenue if there is plenty of money for pork projects?
In his State of the State address, Newsom focused on affordable housing goals: "He also called out how the Legislature has expedited judicial review on California Environmental Quality Act (CEQA) for wealthy professional sports teams owners – the most recent exemption was done by then-Senator Darrell Steinberg for Sacramento's Golden 1 Arena, home of the Sacramento Kings. "It's time we do the same thing for housing," Newsom said. Then he said that home builders and labor leaders are working together to forge a compromise to accelerate production. 'If we want a California for All, we have to build housing for all.'"
Just last week, Newsom vowed to accelerate the deadline for communities to meet their mandated short-term housing goals to two years from three. "Our state's affordability crisis is undermining the California Dream and the foundations of our economic well-being," said Newsom, "Families should be able to live near where they work. They shouldn't live in constant fear of eviction or spend their whole paycheck to keep a roof overhead," the Sacramento Bee reported.
He vowed to "spend $1.75 billion to entice communities to build more."
Newsom threatened to take money from gas tax bill, Senate Bill 1 by Sen. Pres. Toni Atkins (D-San Diego), and 'redirect' those funds if cities and counties don't meet his new housing goals.
SB1, was sold to the people based on its name, as was the gas tax repeal initiative: the "Road Repair and Accountability Act." The tax money, voters believed, was to fund repairs for the state's aging roads and highways and bridges.
"This legislative package invests $54 billion over the next decade to fix roads, freeways and bridges in communities across California and puts more dollars toward transit and safety," RebuildingCA.gov detailing SB 1 says. "These funds will be split equally between state and local investments."
"California's state-maintained transportation infrastructure will receive roughly half of SB 1 revenue: $26 billion. The other half will go to local roads, transit agencies and an expansion of the state's growing network of pedestrian and cycle routes. Each year, this new funding will be used to tackle deferred maintenance needs both on the state highway system and the local road system, including:
Maintenance and Rehabilitation of the State Highway System: $1.8 billion
Maintaining and Repairing the State's Bridges and Culverts: $400 million
Repairs to Local Streets and Roads: $1.5 billion
Matching Funds for Local Agencies: $200 million
Bike and Pedestrian Projects: $100 million
Freeway Service Patrol: $25 million
New Funding to Transit Agencies: over $750 million
Trade Corridor Enhancement Program: $300 million
Solutions for Congested Corridors Program: $250 million
Local Planning Grants: $25 million
Transportation-Related Research at state universities: $7 million
Workforce Training Programs: $5 million
Proposition 69 Violation
In 2018, Californians also overwhelmingly passed California Proposition 69, the Transportation Taxes and Fees Lockbox and Appropriations Limit Exemption Amendment. Prop. 69 requires that revenue from the diesel sales tax and Transportation Improvement Fee enacted by the Road Repair and Accountability Act of 2017 be used for transportation-related purposes; and exempt revenue generated by SB 1's tax increases and fee schedules from the state appropriations limit.
CBS47 said they contacted Caltrans about its report to delete the widening projects on Highway 99. A spokesperson said she hadn't seen the report. California State Transportation Agency released a statement regarding this report:
"The state is confronting the climate crisis head on. In doing so, Caltrans will use available transportation dollars to prioritize projects that manage congestion and reduce vehicle miles traveled in order to curb greenhouse gas emissions. Those who claim the state is canceling projects funded by gas tax dollars are incorrect. Aligning climate goals with transportation goals requires new thinking, not obstructionism. With the long lead time to plan, design, and construct transportation projects, we must act now to achieve our climate goals."
CALIFORNIA TRANSPORTATION SECRETARY DAVID S. KIM
Lastly, in what appears to target mostly Republican districts, Gov. Newsom also said in the press statement, "Moving away from internal combustion engines is critical to reduce carbon emissions and to address major pollution issues across the state, especially in the Central Valley and Inland Empire."
"CARB shall strengthen existing or adopt new regulations to achieve greenhouse gas reductions within the transportation sector."
"This is worse than a shell game or bait-and-switch," Patterson said on his Facebook page. "It is taxpayer theft by executive order. Promise voters that road taxes will fix our highways and streets, then siphon off $5 billion for his Climate Change plan – a new scheme to get us to give up our cars."
Latest posts by Katy Grimes
(see all)