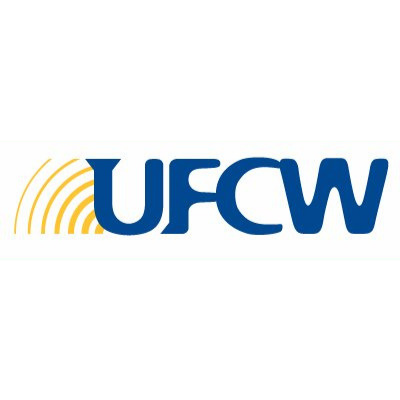 Grocery Store Union Votes To Strike If Needed at 4 Southern California Grocery Store Chains
48,000 workers may go on strike if negotiations between the grocery store companies, UFCW fail this week
By Evan Symon, March 28, 2022 5:31 pm
Following a week of voting last week, 48,000 United Food and Commercial Workers International Union grocery store workers voted to strike if needed for higher wages in several Southern California grocery chains during the weekend.
A possible strike has been a threat since late January for several chains including Kroger-owned Ralphs and Albertsons, which also owns Vons and Pavilions. With a three-year contract ending March 6th, the UFCW has asked for several things related to the rising cost of living in Southern California and post-COVID health concerns. Workers want more health and safety commitments in stores, along with raises as high as $5 per hour for the longtime workers. The union is also demanding an increased number of minimum hours for part-time employees.
While the grocery store companies did see eye to eye on some issues, they only offered wage increases of 60 cents per hour in negotiations. However, the companies also said that they would be keeping healthcare benefits as a result. With neither side budging, contract negotiations ground to a halt in early March. After the March 6th deadline passed, the UFCW called a vote to authorize a strike if needed, leading to the results being announced this weekend.
With seven locals of the UFCW now threatening a strike of tens of thousands of clerks, meat counter workers, pharmacists, pharmacy technicians, and other store workers under union contract at 540 stores, both companies agreed to go back to the negotiating table on Wednesday. However, if talks fail then, the UFCW has said that next steps would be taken, including a possible strike.
"The companies' wage proposal of a 60-cent increase was shockingly low and well below workers' cost-of-living needs," said a union representative during the weekend. "Both companies have refused to agree to expand safety committees in the stores, and have yet to negotiate meaningful health and welfare benefits."
Both Ralphs and the three Albertsons chains also have contingency plans in place in case of a strike, including the hiring of temporary workers and keeping stores open during the strike
 "No one wins in a strike — not our associates, not our company, not our communities and not the union," said Ralph's in a statement on Sunday. "Our stores will remain open despite strikes."
 Albertsons added in their own statement, "Our goal with every negotiation is to provide our employees with a competitive total compensation package of wages, health, welfare, and pension benefits. We are committed to working collaboratively to ensure that we reach an agreement that is fair to our employees, good for our customers, and allows Albertsons, Vons, and Pavilions to remain competitive in the Southern California market. The outcome of the strike authorization vote does not change anything related to this process. We remain committed to negotiating a contract that is fair to all parties, including our employees, and will continue to work to achieve that."
A possible strike
Grocery store experts noted on Monday to the Globe that avoiding a strike is the best outcome for all parties, but that the union is the one who can make or break it.
"The companies are powerful and customers just want to buy food, but ultimately, it is really in the hands of the union, explained Andrea Sorrento, a labor consultant who has been a part of several union negotiations since the late 1990's, to the Globe. "But the problem is that the stores will still make enough to keep on the lights. I mean, out of all the grocery stores, the stores that they are threatening to strike, besides Pavilions, are all mid-range. They're hitting a demographic that will not want to go to cheaper stores but also don't want to go to higher end ones either. You know, no Dollar General, no Whole Foods. These are just right in terms of convenience and price. So a strike won't keep people away, even with picketers on the sidewalks."
"What they want to do is force companies to get fed up with replacement worker wages or quality of work which is always a roll of the dice. Some can do bad enough of a job in keeping things up that the company shells out more to bring back the regular workers, or sometimes they are so good that the union quickly scrambles to not make those workers permanent."
"If a strike does happen, the thing to always look out for are people crossing the line. The more union workers who cross the line and go back to work during a strike, the more likely it will end quicker. This time around with the food store workers in SoCal, there are concerns, but the main thing, like most strikes, is where the pay raise will be pegged at. Grocery stores have thin profit margins but have been shown in recent years to be making record profits and growth. Workers, meanwhile, want more money and benefits, especially post-COVID because of the higher cost of living, but could price themselves out due to the changing grocery store landscape needing fewer workers thanks to increased digital orders, sub-contracting, and automation."
If strike is declared, it would be the first major grocery store strike in California since a 2003-2004 strike that lasted for 4 months and affected 70,000 workers. The companies and the UFCW are to meet on Wednesday.

Latest posts by Evan Symon
(see all)