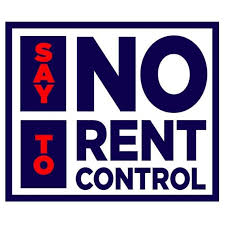 Instant Rent Control in Sacramento?
Welcome to secret government
By California Globe, August 13, 2019 10:50 am
If rent control of any type is enacted, all rental property owners can properly and immediately demand reduced property value assessments by the County Assessor.
A surprise rent control measure has suddenly appeared on Tuesday's Sacramento City Council agenda. This is secret government at its worst. There have been no public hearings and an ordinance may well be crammed down city resident's throats, in a process allowing only 120 seconds of input from each member of the public, regardless of expertise or research.
In 2018, California Proposition 10, the Local Rent Control Initiative officially titled "Expands Local Governments' Authority to Enact Rent Control on Residential Property", was defeated by voters 59.43% to 40.57%.
Yet, for the past two years the specter of rent control in Sacramento has loomed ominously in the shadows, with some City Hall denizens offering to negotiate "rent control lite" spurred by the threat of a draconian ballot measure alternative. That rent control "threat" has now been put on the ballot by highly paid signature gatherers offering a mindless easy answer to an extremely complicated issue.
The new proposed ballot measure has brutal aspects that go far beyond any California example, to the point that it incorporates multiple legal flaws that would very likely result in courts invalidating the measure. In reality it is a fake "boogeyman" to scare unquestioning quick Council agreement to a matter that deserves public vetting.
The bigger issue is "why are we to be controlled by secret government actions?" So many Council members have already voiced support for this measure, that the process may well have violated the Ralph M. Brown Open Government Act, and be legally invalidated by court action, if enacted.
The City Council has until October to make a decision of an alternative to the rent control ballot measure. Why suddenly sneak it through now? Because there is no legal compulsion for immediate enactment; other and far more nefarious factors may be at play in this railroad job.
Also, California experience shows rent control of any type reduces the values of rental properties and substantially reduces city property tax revenues. The staff report fails to note this well-established fact of resulting impacts and what it does to city budgets. The Council should be honest is delineating what city services will be eliminated to accommodate this rent control cram job. If rent control of any type is enacted, all rental property owners can properly and immediately demand reduced property value assessments by the County Assessor.
Experiences of other California cities show that rent control ordinances result in greatly reducing construction of housing units, as well as reducing the existing rental housing stock. This makes the housing crisis for lower income residents even worse.
This process spits in the face of open and transparent government, and should be rejected by the City Council in favor of an open process where the downsides or virtues of rent control of any "flavor" receives a thorough public examination.
The proposal for adoption today by the City Council is a perfect example of the worst possible secret government.
Sacramento City Council:
Rick Stevenson is a Sacramento resident and chairman of the Eye on Sacramento Rent Control Committee.
Latest posts by California Globe
(see all)