Janet Napolitano Steps Down as University of California President
Hiked tuition, faced student protests, and escaped charges for $175 million slush fund
By Lloyd Billingsley, September 19, 2019 8:44 am
Janet Napolitano is stepping down as president of the University of California, a post the former Arizona governor and Department of Homeland Security boss has held since 2013. "It seemed like a good time to have some fresh blood," Napolitano told reporters. George Kieffer of the UC Board of Regents proclaimed, "the university is better off today than when Janet took over as president," but Californians, particularly students, have good cause to wonder.
At a UC Regents meeting in 2017, students shouted "Arrest Napolitano!" and "Janet must go!" They were protesting the steady tuition and fee hikes Napolitano imposed while secretly amassing a slush fund of $175 million, which she used to shower perks on already overpaid staff and renovate the houses of UC chancellors. The state auditor reported that Napolitano's office "intentionally interfered" with their investigators, which could be construed as an obstruction of justice, but no charges were filed.
Napolitano was unable to prevent violent thugs from quashing free speech on UC campuses. Napolitano has also remained silent during the smear surge against UCLA professor Keith Fink, but that should come as no surprise.
Janet Napolitano made her public debut in the 1991 smear campaign against Clarence Thomas, in an effort to keep the conservative African American off the Supreme Court. The lead smearer, Anita Hill, accused Thomas of sexually harassing her and Napolitano, then with a Phoenix law firm, represented Hill in the matter.
In the confirmation proceedings, Napolitano interrupted Hill's witness Susan Hoerchner, who after an off-the-record conversation, "suddenly developed amnesia," about parts of her story that contradicted Hill. Napolitano refused to answer questions whether she had persuaded Hoerchner to change her testimony.
Napolitano's great achievement as Arizona attorney general was to ban Christmas displays on public property. As Arizona governor, she inclined to cronyism, appointing to the state supreme court her campaign attorney Scott Bales, a liberal Democrat who also worked at her former law firm. Napolitano vetoed seven bills intended to fight illegal immigration but her anti-conservative zealotry came to the fore during her stint as Department of Homeland Security boss. 
Napolitano expunged the word "terrorism" from the DHS lexicon and purged experts, showing the connection between terror and jihad. She put out the DHS report Rightwing Extremism: Current Economic and Political Climate Fueling Resurgence in Radicalization and Recruitment, a sweeping indictment of conservatives for preferring limited government and constitutional measures such as the Second Amendment.
Little of Napolitano's record emerged when she announced her resignation as UC president. A committee to find Napolitano's replacement will be headed by UC Board of Regent's chairman John Pérez. He is the former Assembly Speaker who claimed he graduated from UC Berkeley but did not.  Official biographies repeated the claim, which Pérez called a "mischaracterization" and "a mistake."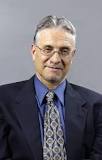 Latest posts by Lloyd Billingsley
(see all)