Keep on Truckin': Suspend AB 5
'It makes no sense to help the unemployed while AB 5 continues to throw many thousands more people, especially independent truckers, out of work'
By John Moorlach, April 13, 2020 2:15 am
'It's absurd to effectively ban "gig" workers while millions are trying to figure out how to make a living from home'
With most Californians hibernating in their homes for "social distancing," trucking has become even more important. Independent truckers bring us our food, water, medical supplies, clothing and, when available, the most essential commodity: toilet paper.
Which is why my Senate Bill 990 is absolutely crucial and ought to be passed when the California Legislature returns to Sacramento. When amended, it would suspend until January 2022 the severe restrictions on independent workers imposed by Assembly Bill 5 from last year. AB 5 restricts the freedom to work in many fields: translators, transcribers, writers, dancers and teachers, among many others.
There are too many businesses opportunities that do not fit in the "employer/employee" box. Especially independent truckers who work for multiple companies throughout the year, using their vehicles and time.
Independent truckers are truly essential because, if food is not delivered, people go hungry. If the medicines don't go to hospitals, patients may die.
Trucking is one of the few industries recruiting more people, for obvious reasons.
Walmart is hiring 150,000 more workers to stock selves and provide customer service. Amazon is hiring 100,000 more to fill and deliver orders.
Thank heaven 7-Eleven is hiring 20,000 new employees. Safeway/Albertsons/Vons boosted existing workers' pay $2 per hour as an "appreciation raise," and is hiring at least 2,000 more.
Here's the key: independent truckers. They deliver the products from the producers and the distributors, to the stores or directly to homes.
Despite the health crisis, independent truckers continue climbing into the cab of their individually owned 18-wheelers every day to make sure the routine, everyday items we take for granted are delivered. No drivers, no deliveries. No deliveries, no store shelves stocked with products.
One official who just doesn't get this is California Attorney General Xavier Becerra. He's continuing his legal actions against independent truckers, who have claimed in a federal court case that AB 5 violates federal law. But what was legally onerous last year, in April 2020 is morally outrageous.
"Meet the moment, address the crisis head on, buy us time," Gov. Gavin Newsom told PBS in an April 9 interview. On the tsunami of unemployment drowning California, he said, "We have put 800 new staff to address the needs of a system that is now simply overwhelmed because the magnitude of this crisis."

That's all great. But it makes no sense to help the unemployed while AB 5 continues to throw many thousands more people, especially independent truckers, out of work.
And it's absurd to effectively ban "gig" workers while millions are trying to figure out how to make a living from home. With their regular jobs terminated, they're just starting to bring in some extra money either in new jobs from home, or their old jobs transformed by telecommuting.
When this crisis was digging in, Newsom himself commendably began issuing executive orders to reduce regulations on nursing staffing ratios and allowing student nurses to graduate early. He said on March 30, "This is temporary flexibility on staffing ratios, on scope of practice for nurse practitioners, EMTs and others."
Gig workers need similar flexibility. Translators, transcribers, teachers and many other professionals are hooking up to Skype or Zoom to work with clients and customers. And independent truckers need the freedom to keep on truckin'.
SB 990 gives Californians room to debate AB 5, while keeping the economy rolling down the Interstate Highway.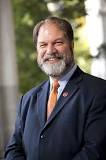 Latest posts by John Moorlach
(see all)