Merced County Deputy Survives, Shooter Apprehended
Shooter was 'in the country illegally' and recalled 'what happened to Ronil Singh'
By Lloyd Billingsley, September 6, 2019 3:00 pm
"A 51-year-old Dos Palos man accused of shooting Merced County sheriff's deputy was captured Thursday following a nearly hour-long high-speed chase," Shawn Jensen of the Merced Sun-Star reports. The fugitive's name was Guadalupe Lopez-Herrera and Merced County Sheriff Vern Warnke revealed he was "in the country illegally and had threatened the lives of his wife's family."
On Wednesday, the Sun-Star reported, police were responding to a domestic violence report and as they approached the house "Lopez-Herrera opened fire without warning and fled the scene." The shooter has a history of domestic violence and was previously sentenced to 45 days in jail, three years probation, and barred from possessing firearms.
As Warnke explained, Lopez-Herrera had been in custody but "because of the folks in Sacramento limiting our ability to cooperate with ICE, we could not turn him over." The wounded deputy, a 14-year veteran, survived the gunshots but "this kind of rings of what happened to Ronil Singh in Newman."
Ronil "Ron" Singh was a legal immigrant from Fiji who came to the United States to become a police officer. The day after Christmas, illegal alien Gustavo Perez Arriaga gunned down Singh during a traffic stop, and the officer died at the scene. The shooter fled and seven other illegals aided his flight before police apprehended him in Bakersfield.
In 2014, previously deported Mexican national Luis Bracamontes shot and killed Sacramento-area police officers Danny Oliver and Michael Davis. During his trial, Bracamontes said he wished he had killed more cops and yelled "black lives don't matter" at family members of the victims.
Bracamontes was sentenced to death but gained a reprieve earlier this year when Gov. Gavin Newsom reprieved all 737 convicted murderers on California's death row.
Meanwhile, the shooter of the Merced County Deputy, Sheriff Warnke told reporters, "should not have been in this country." As the case confirms, California's sanctuary law, Senate Bill 54, protects violent criminals from deportation.
Senate Bill 1391, signed last September by Gov. Jerry Brown, prohibits criminals under the age of 16 from prosecution as adults, whatever the gravity of their crime.  Under this law, in effect since January 1, any criminal under the age of 16 could kill one, two, or more police officers, escape prosecution as an adult, and gain release at the age of 25.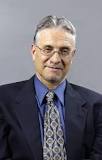 Latest posts by Lloyd Billingsley
(see all)