MLB Team Owners Unanimously Approve Oakland A's' Relocation To Las Vegas
'Oakland isn't going to fare all that well in the coming years and people in charge who let this happen are always going to be tarnished by this'
By Evan Symon, November 16, 2023 11:47 am
All 30 Major League Baseball (MLB) team owners voted for the relocation of the Oakland Athletics to Las Vegas on Thursday, paving the way for the team to leave in the next few years.
Since the early 2000's, the Oakland A's, one of the Bay Area's two Major League Baseball (MLB) teams along with the San Francisco Giants, have been looking to build a new stadium somewhere in Northern California because their current ballpark, the Oakland Coliseum, proving to be outdated and literally crumbling around them. As the team brings in millions to the city each year through taxes, fees, and fans spending money at nearby businesses, the city always made it a priority to try and keep not only the A's in town, but also the NFL's Oakland Raiders and the NBA's Golden State Warriors.
However, plans for a new stadium in Fremont were blocked by city leaders in the mid 2000's, with a potential stadium in San Jose being shot down because of being in the Giants' media area. A stadium on the campus of Laney College was also rejected by College leadership. The most recent attempt for a stadium was back in Oakland itself at Howard Terminal. However, years of negotiations turned out to be slow, with taxpayers being outraged at the hundreds of millions being thrown at the team for the new stadium. While the city forged ahead, many port and rail officials soon also noted that the new stadium could really interfere with operations. Detractors said that the city just wanted to give the team a waterfront spot for a stadium to try and keep them.
In 2022, things had been looking good for the stadium until the city fell through on plan deadlines, causing the MLB Commissioner to raise doubt that the team would stay in Oakland. By this time, the city had already lost out on its two other teams, with the Warriors moving to a new arena in San Francisco and the Raiders moving to Las Vegas, with both teams getting new stadium and arena deals. This led to the announcement in April that the A's would in fact be moving to Las Vegas sometime between the 2025 and 2028 seasons.
Only two major hurdles remained for the remainder of 2023, as momentum rapidly shifted toward the A's leaving Oakland instead of staying. One has been a lawsuit in Nevada by a state teachers organization, who sued the state because of their claims that state legislators had violated the state constitution when they approved $380 million of public money to help fund the new stadium in Las Vegas. The other has been a vote by MLB team owners, of which the team needed three quarters of them approving the move.
Despite a large campaign by fans to deter owners from approving the move, as well as to get team owner John Fisher to sell the team to someone willing to keep the team in Oakland, all 30 team owners unanimously voted to allow the relocation of the team on Thursday during a meeting in Arlington, Texas.
Relocation to Vegas approved unanimously
"I want to express my gratitude to the owners and Commissioner for their thoughtful deliberation and positive votes in favor of our relocation to Las Vegas," said Fisher in a statement on Thursday.
"Today marks a significant moment for our franchise, and it's met with mixed emotions – sadness for this change and excitement for our future. I know this is a hard day for our fans in Oakland. We made sincere efforts to keep our team in Oakland, but unfortunately, it did not work out. I am grateful to the fans who have supported our team throughout the years and the home Oakland provided. The storied history of our franchise includes three cities over the past century: Oakland, along with Kansas City and Philadelphia, will always be part of this franchise's DNA.
"We are excited to begin this next chapter in Las Vegas. I want to thank the Las Vegas and Nevada community for welcoming us. We will continue to work hard to bring home more championships for our fans and for our new home in Vegas."
Major League Baseball owners today approved the relocation of the #Athletics to Las Vegas.https://t.co/PmUIx0ejJH pic.twitter.com/hgR2ZDVgWb

— Oakland A's (@Athletics) November 16, 2023
MLB Commissioner Rob Manfred said, "There was an effort over more than a decade to find a stadium solution in Oakland. It was John Fisher's preference. It was my preference. It didn't happen."
While many within the organization and in Las Vegas celebrated the vote on Thursday, many in Oakland were outraged at the result of the vote. Oakland Mayor Sheng Thao, who along with former Mayors Jean Quan and Libby Schaaf, has been largely blamed by the public to have gradually lost the team over the past few decades because of their mismanagement of the situation, remained adamant that the vote was not yet the end of the team in Oakland.
"We are disappointed by the outcome of this vote. But we do not see this as the end of the road," expressed Thao on Thursday in a statement. "We all there is a long way to go before shovels in the ground and that there are a number of unresolved issues surrounding this move. I have also made it clear to the Commissioner that the A's branding and name should stay in Oakland and we will continue to work to pursue expansion opportunities. Baseball has a home in Oakland even if the A's ownership relocates."
We are disappointed by the outcome of this vote. I have made it clear the A's branding & name should stay in Oakland. Baseball has a home in the Town even if the A's ownership relocates. https://t.co/aso3RAJlk3 pic.twitter.com/dkM1tWMc1Y

— Mayor Sheng Thao 盛桃 (@MayorShengThao) November 16, 2023
Political and economics experts further noted on Thursday that, with the Athletics now more than likely to move away following the vote, Oakland will be facing a massive hole left by the team. While the team alone brings in millions for the city and local businesses each year, a new stadium was estimated to have created a $3 billion impact for residents and businesses in the city. But, with the Athletics now all but gone, that can be lost.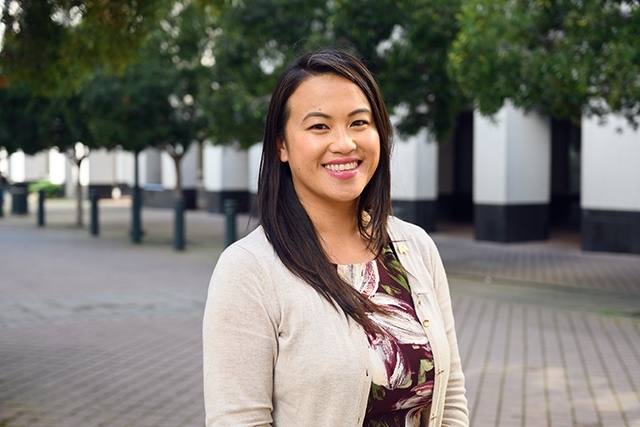 "This vote is disastrous if you are living in Oakland," said Bay Area political advisor Jackie Avery to the Globe. "Prestige-wise, you just lost your only remaining major league team. They're all in San Francisco or San Jose now. East Bay has nothing on that level now. Economically, they're going to lose a major money-maker for the city and for local businesses. They also now have two stadiums largely in needed of repairs with no major tenants and no teams looking to go there."
"And then there is the political side of it. This will be Thao's legacy, whether she wants it or not. She's the Mayor that lost the last major team. Is it deserved? Partially. I mean, this train was already running when she was elected into office. But she could have done something more substantial. But she didn't. Oh, and good luck getting an expansion team or keeping the team name in tact. It's been pretty clear that neither of those are going to happen."
"Fisher and the team did everything they could to stay. They kept trying to get stadium deals passed. They really tried with Howard Terminal. But it was the Oakland government that was too stubborn and took it all for granted. And look how it ended up. They've now lost all their major teams and now have nothing left except two costly empty stadiums. Teams like the 49ers and Rams played it smart and found ways to reach new stadium deals. The latter, with SoFi Stadium in LA, did it all with private funds. But Oakland didn't."
"Oakland isn't going to fare all that well in the coming years and people in charge who let this happen, like Thao, are always going to be tarnished by this."
As of Thursday, the Athletics are currently planned to play the 2024 season in Oakland, with a move to Las Vegas at a temporary facility likely to occur afterwards before moving in to their new Las Vegas Strip stadium sometime in the late 2020s.

Latest posts by Evan Symon
(see all)