San Francisco Bosa Nova
In the Bay Area, politics trumps potential
By Lloyd Billingsley, May 21, 2019 6:11 am
"With the second pick in the 2019 NFL draft," commissioner Roger Goodell said back on April 25,  "the San Francisco 49ers select Nick Bosa, of Ohio State University." The pick did not come as a surprise.
In 2018, the 49ers gave up 27.2 points a game, with a league-low seven takeaways. General manager John Lynch is a nine-time Pro Bowl safety who won a Super Bowl with Tampa Bay in 2003. Lynch drafted Bosa to shore up an anemic pass rush, and Bosa showed that he had the tools to do just that.
In 26 games for Ohio State, Bosa registered 17.5 sacks. At the NFL scouting combine, the six-foot-four, 266 lb. Bosa ran the 40 yard dash in 4.79 seconds, bench pressed 225 lb. a full 29 times, and showed a vertical leap of 33.5 inches.
These numbers were all comparable to Nick's older brother Joey, the third-selection in the 2016 draft and now a standout with the Los Angeles Chargers. Nick was being touted as a better player, but when he showed up in San Francisco, his stats, play and potential were not the issue.
Nick Bosa had tweeted that former 49ers quarterback Colin Kaepernick was a "clown," and had apparently registered some "likes" on certain posts that some found questionable. And the defensive end had reportedly criticized Beyoncé and the movie "Black Panther." Worse, Bosa was a fan of President Trump, who congratulated the Ohio State alum on his draft selection.
"Congratulations to Nick Bosa on being picked number two in the NFL Draft," the president tweeted. "You will be a great player for years to come, maybe one of the best. Big Talent! San Francisco will embrace you but most importantly, always stay true to yourself. MAKE AMERICA GREAT AGAIN!"
On the field, Bosa was not known as a big talker, but before the number-two selection had played a single down for the 49ers, he was pressured into an apology for Tweets past.
"It wasn't directed toward that," he told critics about the "clown" comment. "It was just a specific thing that happened. Me as a young kid, a thought popping in my head and boom, deciding to tweet it out — bad decision. I respect what he has done. If it empowers anybody, then he is doing a good thing. I apologize for that." And so on.
As it happened, the social media inquisition was coming from the media, not the players. 49ers cornerback Richard Sherman told reporters "One thing about football is that nobody really cares what you say if you can play." Sherman was concerned about Bosa's production and if he would be a good teammate.
Ironically, Sherman was the Seattle Seahawks' cornerback who had created a game-winning interception in the 2013 NFC championship game by batting away a Colin Kaepernick pass to Michael Crabtree. Sherman promptly ranted: "I'm the best corner in the game. When you try me with a sorry receiver like Crabtree, that's the result you're going to get. Don't you ever talk about me." And so on.
As a Seahawk, Sherman also ripped coach Pete Carroll and did not hesitate to criticize Raiders quarterback Derek Carr who "doesn't know any better. He's just been slinging the ball around. I don't think he thinks about who's guarding anybody or anything like that."
When Sherman signed a three-year deal with the 49ers, none of that became an issue. By contrast, Nick Bosa was pressured into an apology for past statements that had nothing to do with football. Fans could be forgiven for wondering how that would help Nick Bosa excel for the San Francisco 49ers, who haven't won a Super Bowl since 1995.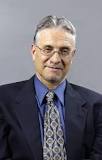 Latest posts by Lloyd Billingsley
(see all)