San Francisco Supervisors Introduce & Pass Resolution Over Banko Brown Shooting Incident
Legislation looks to limit security guard weapons usage, Supervisors push for release of videos of incident to public
By Evan Symon, May 11, 2023 2:29 am
The San Francisco Board of Supervisors introduced legislation this week that would limit how security guards could use firearms and urging DA Brooke Jenkins to release all police reports, witness accounts, and video footage associated with the case to further press the issue if the killing of Banko Brown last month was in self-defense or not.
On the evening of April 27th at the Walgreens at Market and Fourth streets in the city, 33-year-old security guard Michael Earl-Wayne Anthony confronted 24-year-old Chynna "Banko" Brown over trying to steal items from the store. According to surveillance camera footage reviewed by the DA's office, Brown immediately became belligerent, using physical force, violence, and the threat of violence against Anthony. With his life now in mortal danger, Anthony shot Brown once with a pistol.
Police were quickly on scene, and Brown was sent to the hospital, with Anthony detained. Brown succumbed to her wounds on Friday and passed away. San Francisco law enforcement opened an investigation of the incident.
Following a review over the next weekend, District Attorney Jenkins announced last week that Anthony had acted in self defense and would not be charged. However, Jenkins' decision brought criticism both from black and trans activists who have insisted that the shooting was not self-defense and from Supervisors who have tried to push Jenkins to reconsider the case. While Jenkins later stated on Monday that the investigation is still ongoing and charges have not been totally ruled out, this was not enough for the Board of Supervisors.
With protests continuing since last week and many pressuring the city to enact more legislation to prevent issues like this in the future, Supervisor Dean Preston introduced legislation this week that would amend the San Francisco Police Department's code that would clarify that security guards could not unholster weapons unless there is an 'actual and specific threat' to a person occurring.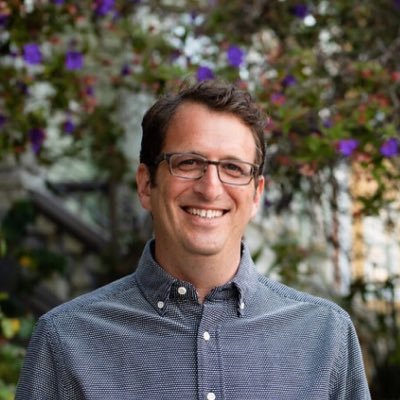 "While there remain many questions and uncertainties around the murder of Banko Brown, I believe that we can all agree that under no circumstances is property worth more than human life," said Preston on Tuesday. "We need to make sure our local law is crystal clear and a security guard cannot draw a weapon to protect property."
Along with the possible changes to the police code, the Board later voted on a non-binding resolution that urges the SFPD and the DA's office to release all all police reports, witness accounts, and video footage associated with the case. Before the Supervisor's vote on the resolution, many activists around the case urged the city to release more information, with many saying that Brown did not have to die over stealing property.
"Please, please insist this DA show the evidence. It's time for her to stop rationalizing inappropriate behavior," said San Francisco NAACP Vice President Yulanda Williams. "I've been a police officer for 32 years. I'm now retired. I never would have thought to use my gun on someone stealing some type of merchandise out of a store."
Supervisor Shamann Walton also added that "I disagree with the District Attorney's opinions and have been informed by our Deputy City Attorney that my request has no interference with the investigation and it is not at all unethical. Videos are released all the time during investigations and in some cases even required. We are asking for transparency around the killing of Banko Brown and release of this video will most certainly help with that transparency. I hope the district attorney will reconsider her decision."
"Somebody has to give us that video. If there was evidence on that video that led to the assessment from the DA, everybody should have the opportunity to view that video."
Demand to release footage of incident
However, opponents noted  that many qualified people had already looked over the evidence and made a legal decision on the matter, as well as many worrying what the release of evidence during a still-open case could do. Others also worried about the possible change of police code when it comes to security guards with weapons.
"For the Preston legislation, it is incredibly vague," said Frank Ma, a former law enforcement officer and security consultant, to the Globe on Wednesday. "There are so many robberies in the city. I mean, we're losing food stores over just how much people are stealing and taking advantage of them. So now, over one justifiable death, we're supposed to limit them even more on what they can do to protect their stores? This is why San Francisco is dying. Yes, it's devastating that people have died over crime in the city. But you just can't limit what police do and just think that will solve everything."
"And as for the other resolution over releasing the evidence. It will be released in due time, but they have to remember that this is still an active investigation. You don't just release evidence during a time like this, especially with the city so heated over this. You need time for the investigation to conclude and for people to calm down to look at the situation with nuance. You release evidence without  background information and everything, and people will see what they want to see."
"Like body cameras. They have been really good, as they keep everyone honest on what happened during situations. But if you just release a small clip of one without any additional information, then people can totally misread the situation. Look at the Rodney King incident 30 years ago. Only a small part of the video footage was released to the public, and people cried police brutality without knowing about the warrants, the threats he made, being intoxicated, and so many other important parts. Police departments learned their lesson from that, and that's why the SFPD and the DA aren't releasing anything yet. You need the entire picture for what happened."
More calls for the release on information around the Brown case are expected to continue this week.

Latest posts by Evan Symon
(see all)