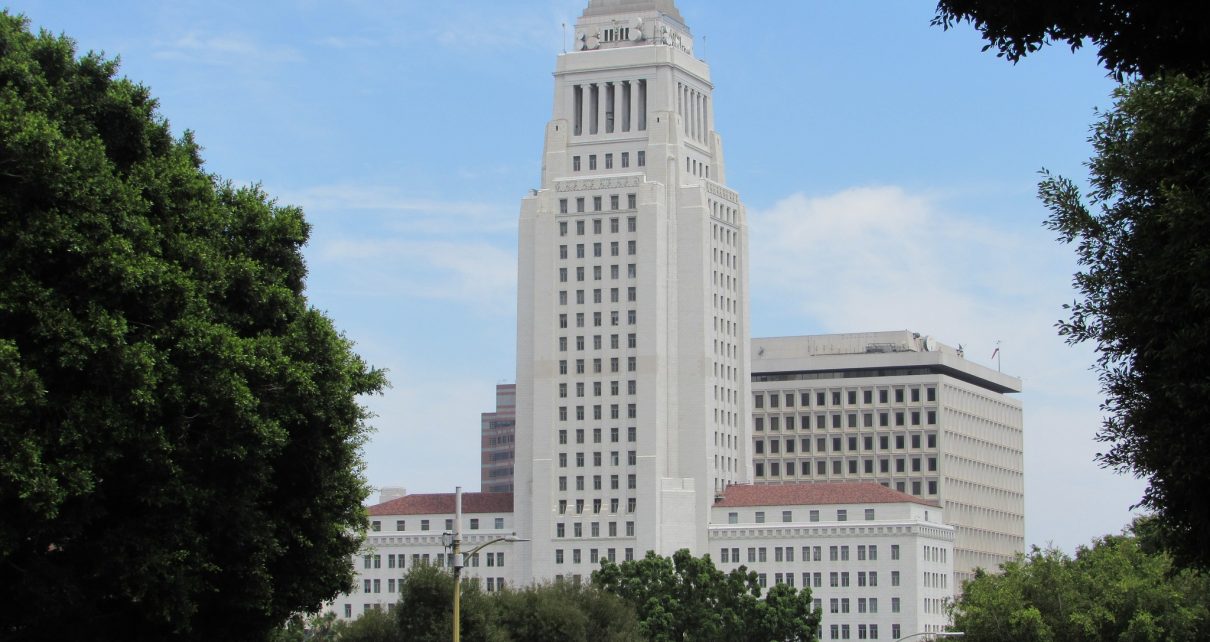 SEIU Announces 11,000 LA City Workers Will do One Day Strike Tuesday
They're striking Tuesday to look better by not disrupting as much, making it easier for the press to cover it
By Evan Symon, August 7, 2023 4:14 pm
The Service Employees International Union (SEIU) Local 721, which represents city workers in Los Angeles, announced Monday that they will be conducting a 24 hour strike on Tuesday, adding to the already large number of strikes that have occurred in LA this year.
Throughout the year, major strikes have popped up across Los Angeles due to a high number of contract expirations, concern over changing technologies, jobs stagnating with pay and benefits due to the COVID-19 pandemic disruptions, cost of living and rent concerns, and a change in the labor landscape among other reasons.
In March, Los Angeles school workers went on strike for several days, disrupting the school season, with several other smaller strikes also occurring in the first five months of the year. However, nicer weather, mixed with contract end dates, quickly increased the number of strikes and union disagreements going into late Spring.
In early May, the Writers Guild of America (WGA) walked out, beginning a strike that has already lasted three months and that currently has no end in sight due to union officials and producers not reaching an agreement. Last month, the Screen Actors Guild – American Federation of Television and Radio Artists (SAG-AFTRA) joined them, stopping the majority of TV and movie productions in LA and nationwide as a result. Outside of the industry, picket lines have also been formed by Los Angeles and Orange County hotel workers sporadically, with the Unite Here union trying and failing to affect tourism in the city, including a failed attempt to stop a series of Taylor Swift concerts last week.
On Monday, the "Hot Labor Summer"/"Solidarity summer" continued to spread, this time affecting the SEIU and city workers. The union said on Monday that more that 11,000 Los Angeles city workers, including garbage workers, heavy duty mechanics, drivers, traffic officers, and airport workers. They also noted that the strike will be occurring because the city allegedly failed to bargain with the union in good faith, failed to engage in fair labor practices, and repeated law violations.
Solidarity with @SEIU721! #SolidaritySummer #RespectProtectPayUs https://t.co/4tNatprFFe

— SEIU Local 925 (@SEIU925) August 5, 2023
"The union ratified a one-year agreement with the city in November 2022 with the understanding that they would return to the bargaining table immediately after the winter holidays," SEIU Local 721 Chief of Staff Gilda Valdez said in a statement on Monday. "With the broader agreement in place for the next year, the city and the union would then negotiate over a number of specials, or smaller specific proposals. But the city reneged on their promise to negotiate on these issues."
"We're not going to tolerate unfair labor practices during bargaining or at all. We're fed up. We have to send a very strong message to the city."
However, the city has maintained that they have done nothing wrong and have continued bargaining in good faith with the union since the beginning of the year. Mayor Karen Bass also added that the city has always been open to hearing from the union,
"City workers are vital to the function of services for millions of Angelenos every day and to our local economy. They deserve fair contracts and we have been bargaining in good faith with SEIU 721 since January," said Bass. "The City will always be available to make progress 24 hours a day, 7 days a week."
Despite the city trying to get a deal done, the SEIU will continue on with the strike on Tuesday. Strikes will take place at many locations across the city, including Los Angeles International Airport, the Port of Los Angeles, Los Angeles City Hall and Griffith Observatory. Disruptions are also expected at these locations, especially LAX, as the picketing shuttle drivers and workers are expected to create traffic snarls and many more walking passengers outside than usual. However, experts noted that the union picked the worst possible day for the strike, as Tuesdays have generally been considered lighter days at those locations.
"A large union planning to strike strategically at city and tourist hubs usually goes with the weekend or a high traffic day to really make an impact," said Theresa Stevenson, an arbitrator in Michigan who has helped settled union disputes and strikes in the past, in a Globe interview Monday. "It's on a Tuesday as they have learned in strikes in the past that you don't want to piss people off by making them wait in traffic for an hour or make them miss their flights. The hotel workers recently learned that one with those strikes outside of LAX. They got no sympathy."
"But this is a one day strike and they want to show their force. A strike on a Friday would really hammer that home. Instead they're choosing Tuesday, which means that they want to look better by not disrupting as much, and making it easier for the press to cover it. And you need to also remember that this is just a one day strike. Historically those are always ineffective and serve usually as attention grabs, or if done right, as like a warning shot to show the things yet to come."
"After all these labor strifes are settled, employers will hit back hard in some way, as they usually do after a strike outburst. Be prepared to see a huge effort to make California right-to-work. It's unlikely to succeed, but states in the past have made efforts to do so, and have succeeded, after a few years of strikes. Or watch for sudden labor reforms backed by companies. Something will happen after the dust settles."
The SEIU and the city are expected to continue bargaining next week.

Latest posts by Evan Symon
(see all)