SF Mayor Delivers First State of the City Address
London Breed: 'It's time our city held its head high again'
By Ken Kurson, January 30, 2019 1:58 pm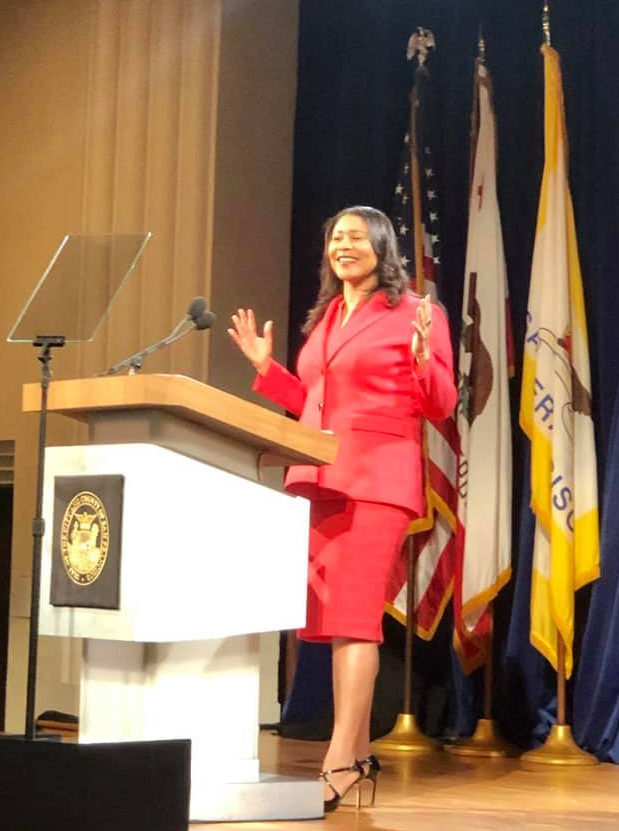 London Breed delivered her first State of the City address today before a raucous and supportive crowd at the new home for the SF Gay Men's Chorus.
Drawing strongly on her personal story and bundling it with her identity—as she did during her nearly flawless campaign—Breed referred to San Francisco as a city not of unaffordable housing and rampant homelessness, but of continued opportunity. "This is a place where Maya Angelou rang cable car bells and a girl from public housing became mayor," said Breed to thunderous applause.
Breed noted the astounding success that the state's 4th largest city has enjoyed in sending its leaders to positions of national prominence. "Our congresswoman is Speaker of the House, our former mayor just became governor. Another is California's senior senator. The state's lieutenant governor, controller and treasurer are all San Franciscans. And our former district attorney, Kamala Harris, could even be the next president."
Since taking office in July 2018, Breed has made the city's homeless crisis her central focus. Her address touted its early successes in that realm. She referred to having built three "navigation centers" with 338 beds, calling it the fastest expansion of shelter capacity in city history.
Reaction to the speech was unusually positive, even for an invitation-only event that naturally caters toward supporters. Lisa Cisneros, a local resident who attended San Francisco State University before studying leadership at Stanford University, called it a "great first address." She said she appreciates Mayor Breed's "work tackling challenges such as homelessness, mental health, affordable housing and clean streets." She went on to praise Breed's for "[her] appointment of Grant Colfax,MD,MPH, a UCSF-trained physician, as new director of Public Health."
Cisneros was referring to Breed's announcement during the address that the city has hired Dr. Grant Colfax, who had once worked in the department as the director of HIV Prevention and Research before leaving to perform a similar role for the Obama Administration. Breed praised Colfax: "He knows our City and its challenges, and he is ready to get to work … And he knows that we need to get to zero HIV infections in San Francisco."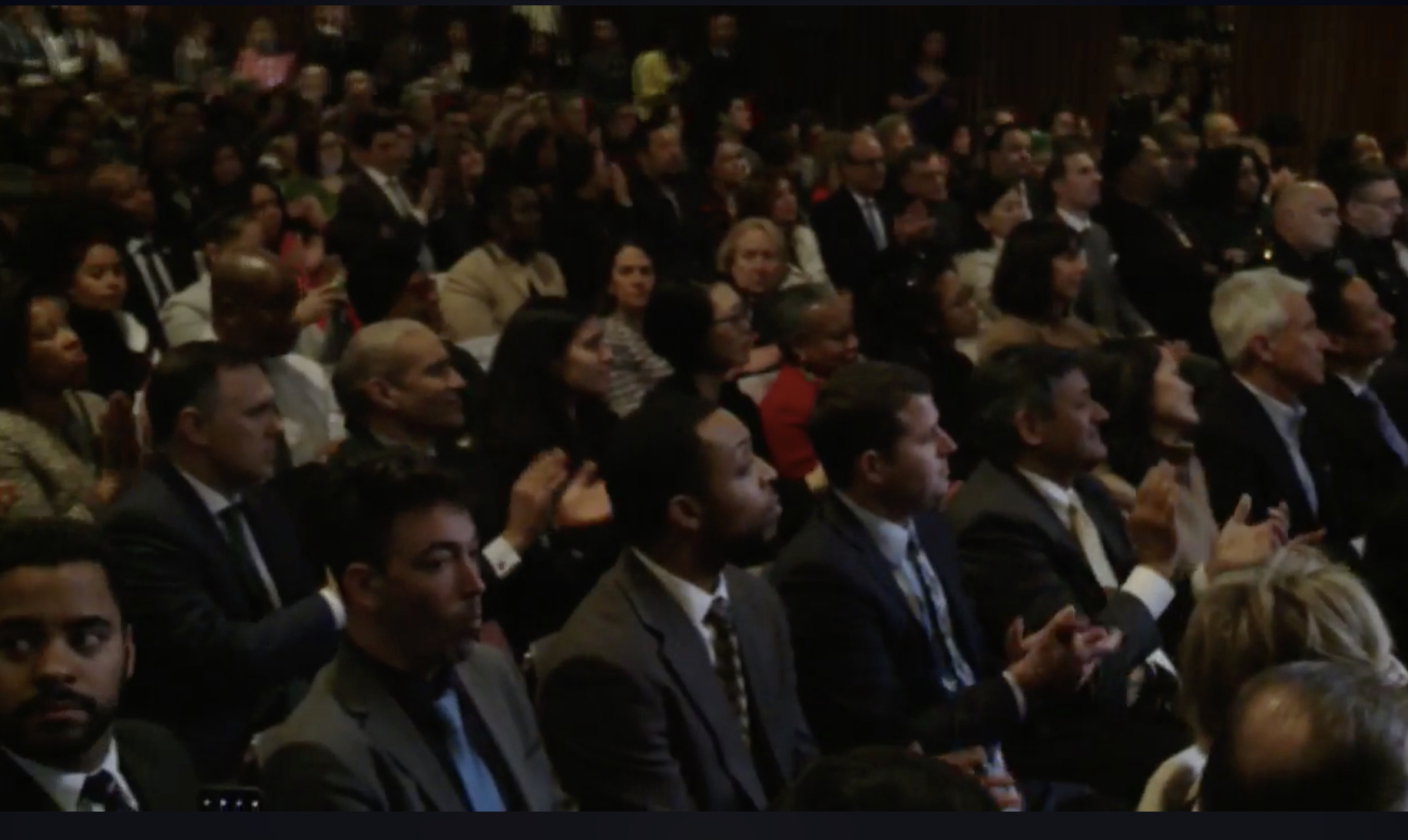 One attendee who declined to be named expressed strong support for the speech and the mayor, saying "The crowd was electric, super pumped and enthusiastic. The speech hit on the high points – crime litter, homelessness, housing, the PG&E bankruptcy." He noted that Breed's point about crime reduction felt accurate because he personally had noticed a much stronger police presence in and around the Russian Hill neighborhood, where auto theft has been a particular challenge.
Breed's base shows up strong
The crowd of Breed supporters included approximately 25% African American attendees, a strong showing in a city whose black population is about 6.1%. One subject that resonated with the crowd was Breed's plan to cut red tape for anyone who proposes to build cheap housing, particularly for teachers, and she had a catchy turn-of-phrase to drive the point home.
"If an affordable housing or teacher housing project is proposed within zoning, then build it, and build it now. No more bureaucracy. No more costly appeals. No more 'not in my neighborhood.' It's simple. Affordable housing as of right because housing affordability is a right."
Of note to political junkies is a new dynamic that may be taking shape between the mayor and one of her occasional adversaries, San Francisco Supervisor Aaron Peskin. Sitting in the front row, Peskin enjoyed not one but two positive call-outs from the mayor, who praised her combative nemesis for taking on PG&E and exploring the idea of taking over the struggling power company's infrastructure. "We already know how to run a clean power system," said the mayor.
With ambitious promises to be fulfilled, including a vow to find homes for 4000 homeless over her first term, Mayor Breed has committed her administration to solving problems that have vexed the city for a generation. Six months into her administration, she has made it clear that the honeymoon continues — at least for her supporters.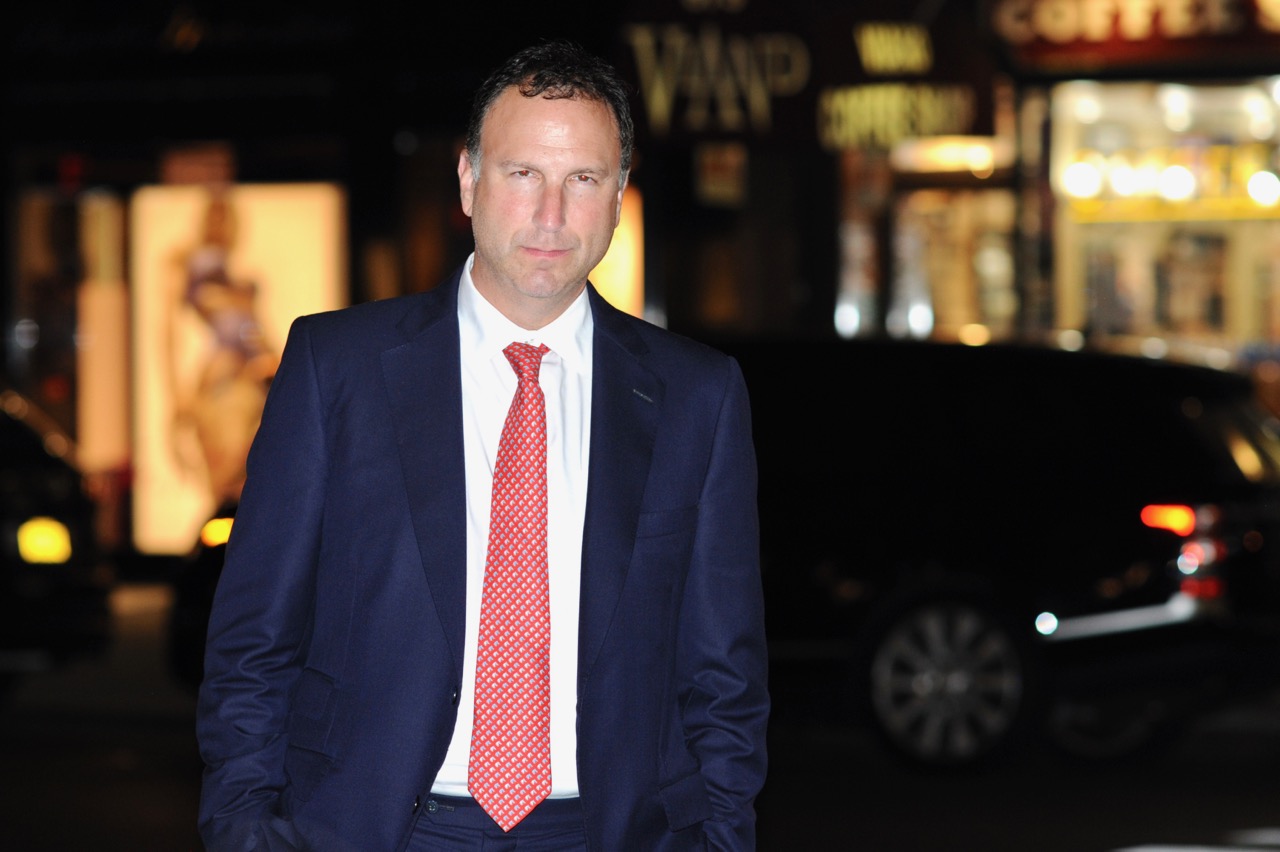 Latest posts by Ken Kurson
(see all)