Huntington Beach Sued While Marin County Exempted from Affordable Housing Requirements
Did Govs Brown and Newsom play favorites over affordable housing laws?
By Katy Grimes, January 31, 2019 1:05 am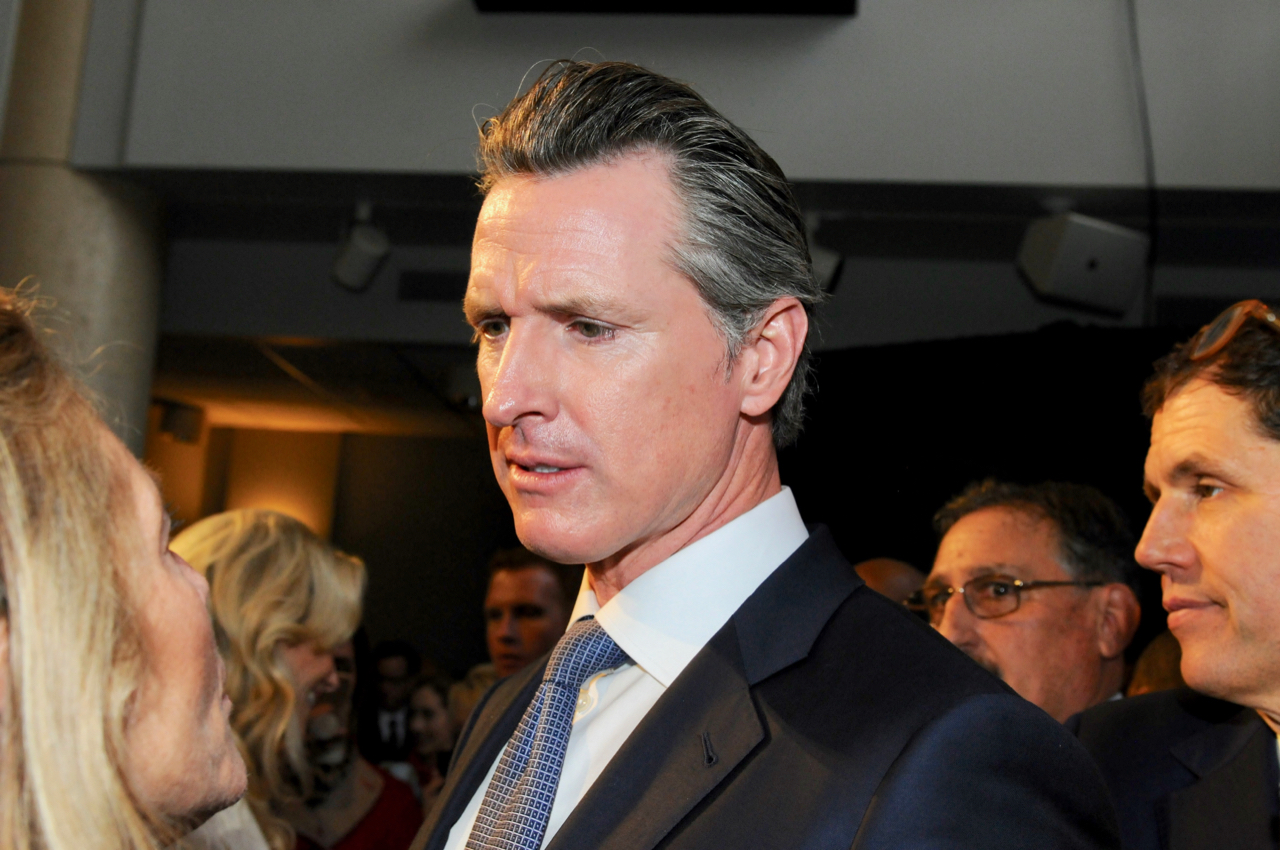 While Gov. Gavin Newsom has sued the Orange County city of Huntington Beach for failing to provide enough additional "affordable housing," his own home county of Marin is enjoying a moratorium on affordable housing building requirements until 2028.
"But some cities are refusing to do their part to address this crisis and willfully stand in violation of California law,"Newsom said. "Those cities will be held to account."
Sneaky language inserted into a in 2017 budget trailer bill allowed Marin County to maintain its extra restrictions on how many homes developers can build, giving the finger to the California Anti-NIMBY Statute, which says:
"The lack of housing, including emergency shelters, is a critical problem that threatens the economic, environmental, and social quality of life in California.
According to reports and data, California has accumulated an unmet housing backlog of nearly 2,000,000 units and must provide for at least 180,000 new units annually to keep pace with growth through 2025.
It is the policy of the state that a local government not reject or make infeasible housing development projects, including emergency shelters, that contribute to meeting the need determined pursuant to this article without a thorough analysis of the economic, social, and environmental effects of the action and without complying with subdivision."
NIMBY Marin County
In 2017 Assemblyman Marc Levine (D-San Rafael) let Marin County, one of the wealthiest regions in the state, maintain extra restrictions on how many homes can be built, extending the Marin exemption until 2028.
Levine had already authored a bill in 2014 that gave Marin a house building exemption until 2023, and argued that the smaller buildings Marin is allowed would result in more housing production by lowering construction costs. But a report on the first measure's impacts isn't due until 2019, and SB 106, the budget trailer bill gave the county a further extension now, the Los Angeles Times reported.
With the language quietly tucked into the 2017 budget trailer bill, this allowed the legislation to bypass public hearings and the normal legislative process.
Republicans argued against the housing exemption in the trailer bill, and asked why Marin was allowed to ignore its own housing needs, and instead export its housing obligations to neighboring counties.
"But Democrats who posture as fierce advocates for more housing, even those carrying high-profile housing bills, such as Sens. Toni Atkins and Jim Beall, voted for it and Gov. Jerry Brown signed it," Dan Walters reported. "For at least another decade, therefore, Marin's residents can smugly assume that their bucolic lifestyles will not be marred by having more neighbors who don't make as much money and, you know, just don't fit in."
What's good for the goose…
The California Department of Housing and Community Development is the state agency charged with overseeing local governments' housing plans. "Since 1969, California has required that all local governments (cities and counties) adequately plan to meet the housing needs of everyone in the community," the agency says on its website.
Also on the website of the Housing agency are links to "Status and Copies of All Housing Elements." Only, "all" cities are not included in the report, "Copies of all housing elements."
Notably absent are cities in Marin County.
With Huntington Beach being singled out by the Governor and Attorney General for its lack of affordable housing, many in the state say they should instead focus on the regulatory barriers to new housing developments. Nearly every attempt to reform the California Environmental Quality Act, CEQA, has been met with a wall of resistance. Instead, lawmakers simply vote to exempt powerful and wealthy development projects from CEQA: Sacramento's Golden1 Center for the Kings basketball team; San Francisco's Warriors arena; and the Inglewood Chargers/Rams Hollywood Park stadium, to name just a few.
Meanwhile, infrastructure projects, affordable housing, and even transportation projects come under extreme "environmental" scrutiny.
Huntington Beach is a charter city which has more local controls, exempting it from some state zoning laws, according to a panel of the California 4th District Court of Appeal. The appeals court ruled in 2017 that charter cities like Huntington Beach can approve plans that don't meet the state's housing requirements and can eliminate sites zoned for affordable housing. The state has appealed the ruling.
The Department of Housing and Community Development reports that most of California city's housing plans are in compliance, while 51 cities and counties are not, including Huntington Beach… and Selma, Orange Cove, Holtville, Lake County, Bradbury, Claremont, La Puente, Maywood, Montebello, Paramount, Rolling Hills, South El Monte, Westlake Village, Atwater… while all Marin County cities are listed in compliance.
Jerry Brown Signs Exemption, then Closes Loophole
While former Gov. Jerry Brown signed the 2017 bill allowing Marin County to remain exempted from affordable housing requirements, he also signed SB 1333 in 2018 to eliminate a "housing loophole" that allows charter cities to reduce sites zoned for affordable housing, even if the action is inconsistent with the cities' adopted general plans. SB 1333, authored by Sen. Bob Wieckowski (D-Fremont), was drafted in response to the Appellate Court's Huntington Beach charter city decision. Expect to see SB 1333 legally challenged, because it not only runs contrary to the state Constitution allowing charter cities authority over their municipal affairs, but also by subjecting numerous charter city land use actions to regulation by the state.
AB 72, also signed by Brown, took effect January 1, 2018, and allows the state to revoke a city or county's existing housing plan compliance and to refer potential cases to the state Attorney General's Office for litigation. The suit against Huntington Beach is the first such case.
California Globe has filed a California Public Records Act request of Huntington Beach and the California Department of Housing and Community Development for records leading up to the decision by the state to sue the City of Huntington Beach.
Latest posts by Katy Grimes
(see all)