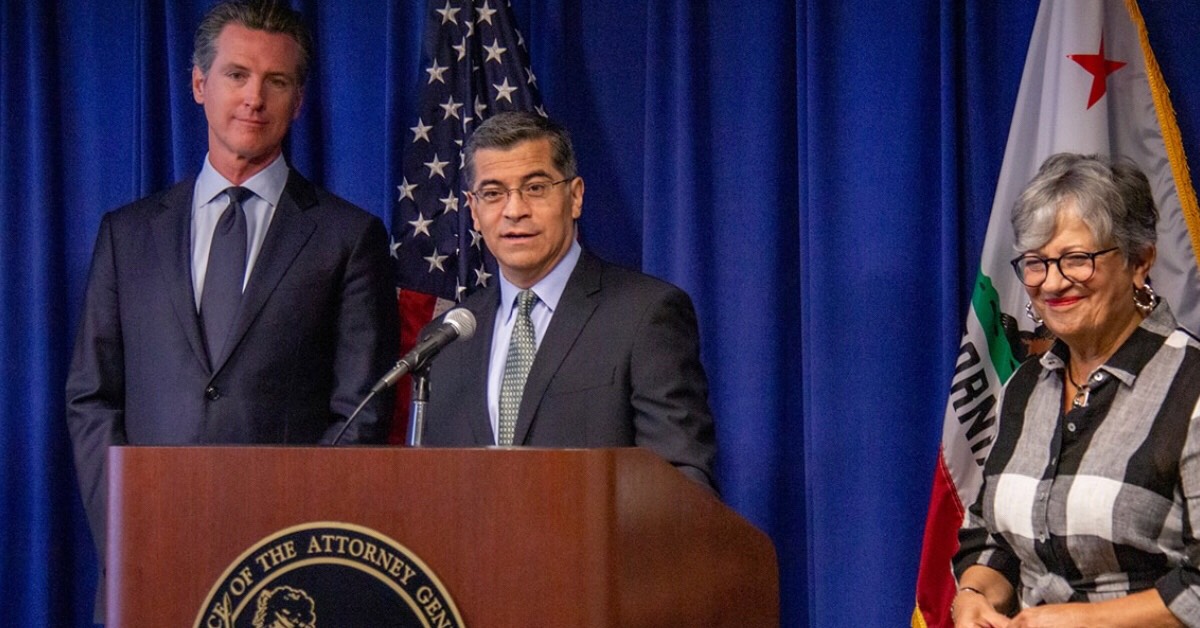 Texas Sues California Over Banning of Nonessential State-Funded Travel to 11 States
California has banned state-funded travel over LGBT discrimination issues since 2016
By Evan Symon, February 11, 2020 3:15 pm
On Monday, Texas Attorney General Ted Paxton filed a lawsuit with the U.S. Supreme Court, suing the state of California over their state travel ban to 11 states.
The California travel ban
Between 2016 and 2018, California banned travel to certain states over their laws that discriminate against LGBT people. North Carolina was the first state added in 2016 due to a law that forces people to use men's and women's restrooms based on their sex at birth. Oklahoma was the last state added in 2018 because of a new law stating that private adoption agencies could deny same sex parents child placement based on religious or moral grounds. The ban of Texas in 2017 was over similar adoption and foster care placement issues.
Texas sues the Golden State
Paxton, who has clashed with California before over issues such as the Affordable Care Act (ACA) and was elected in as Attorney General in Texas on a promise of "religious liberty," has said that the ban is "economic warfare" and hurts Texans because of what they believe.
"California is attempting to punish Texans for respecting the right of conscience for foster care and adoption providers," said Paxton at a Monday news conference. "Texas respects and honors the religious beliefs of its citizens. California lawmakers do not."
"The law California opposes does not prevent anyone from contributing to child welfare," continued Paxton. "Boycotting states based on nothing more than political disagreement breaks down the ability of states to serve as laboratories of democracy while still working together as one nation, the very thing our Constitution intended to prevent."
In the State of Texas v. State of California lawsuit, Paxton claims that California's law is unconstitutional because of private, faith-based foster and adoption agencies using their religious beliefs in their policies. Charges against violating federal interstate commerce laws were also noted.
California responds
California Attorney General Xavier Becerra responded to the Texas lawsuit on Tuesday.
"We are reviewing the complaint," said Becerra in a statement. "In California, we have chosen not to use taxpayer money to support laws discriminating against the LGBTQ community."
Texas is not the first state to retaliate against California's law. Oklahoma and Tennessee have both enacted their own bans against California in recent months. However, Texas is the first state to go to the courts over the issue.
The road ahead for the lawsuit
"Right now the largest conservative state and the largest liberal state are fighting again," said Manuela Castillo, a Texas lawyer specializing in LGBT discrimination. "That's how a lot of people are seeing it."
"The truth is that we've seen a lot more of these laws restricting the rights of LGBT+ people following the gay marriage ban. Since they can't do all that much federally, they've been tying religion or public safety issues to make them stick in court."
"Look at the transgender bathroom laws. This was never a big deal until they made them illegal because of claims that grown adults claiming to be of one gender could go into another, with the implication that it would endanger children. And all the adoption and foster care issues, like here in Texas, they always add that they're 'faith-based' and that it's suddenly okay to not adopt children, who are wards of the state and not a religion, if the people trying to adopt aren't someone they see as moral."
"I can't speculate on how the Supreme Court will rule on the case, if they choose to hear it at all. It's tricky because there are some faith-based aspects in a larger state-run operation over the future of children.
But personally, religion and faith shouldn't be a factor. Adoptions should be based on if it's a good fit and if it's a loving home regardless. I've been to too many court cases where a gay or lesbian couple simply wants to give a kid a good and loving home, only for an anti-gay bigot to keep them in the state system rather than give them a normal life."
The Supreme Court will decide in the coming months whether or not to hear Paxton's case for Texas. California Attorney General Becerra is expected to fight against the lawsuit.

Latest posts by Evan Symon
(see all)