Sacramento History: Lynette 'Squeaky' Fromme Still Loves Charles Manson
And in Sacramento in 1975, she tried to kill President Gerald Ford
By Lloyd Billingsley, May 4, 2019 6:05 am
Lynette "Squeaky" Fromme, 70, recently went on record that she was still in love with her idol Charles Manson. "Was I in love with Charlie?" she told ABC News "Yeah, oh yeah, oh, I still am, still am. I don't think you fall out of love." Fromme  still feels "very honored to have met" Manson, adding, "I know how that sounds to people who think he's the epitome of evil."
News stories about Fromme's enduring love for Manson recalled the killing spree he directed nearly 50 years ago in 1969. With Manson sentenced to prison in 1971, Fromme moved to Sacramento and sought to keep his legacy alive.
Manson was angry at President Richard Nixon, who had proclaimed him guilty before his trial ended. From his cell in San Quentin, Manson turned his anger on Gerald Ford, and when the president came to Sacramento, Fromme put together a plan.
On September 5, 1975, Ford decided to walk from his hotel to the capitol, where he would meet governor Jerry Brown and address the legislature. Fromme left her Sacramento apartment with a .45 automatic under her red dress. In the park near the capitol, Fromme confronted Ford and brandished the pistol. As she pulled back the slide, a Secret Service agent grabbed the weapon and managed to block the hammer.
Had Fromme cocked the single-action .45 before pulling the pistol, Ford would have been a dead man and "Squeaky" Fromme would have been the first woman to assassinate a U.S. president. As with her love for Manson, Fromme had no regrets for her attempt on Ford's life.
President John F. Kennedy's assassination in 1963 prompted a statute covering assaults on U.S. presidents. Fromme became the first person to be sentenced under that law and received a life term, with possibility of parole.
In 1987, Fromme briefly escaped from a women's prison in West Virginia and got 15 years tacked on to her life sentence. She was granted parole for "good conduct time "in July, 2008, but not released until 2009 because of the escape attempt.
Fromme now lives in upstate New York, where people describe her as a friendly neighbor. And as they now know, she is still in love with Charlie because, as Squeaky said, "I don't think you fall out of love."
Manson girls Patricia Krenwinkel, 71, and Leslie Van Houten, 69, remain in prison. Krenwinkel, directly involved in the murders on Cielo Drive, has been denied parole 14 times. Leslie Van Houten, who committed no murders, has been denied parole 19 times, most recently by Gov. Jerry Brown, who considered her a danger to society.
Charles Manson, who like Jim Jones was indeed the epitome of evil, died at 83 on November 19, 2017. Had Manson been on death row and endured until mid-March, 2019, he would have been among the more than 700 convicted murderers reprieved by Gov. Gavin Newsom.
The same would have been true for Juan Corona, who murdered at least 25 in Sutter County in the early 1970s. Mass murderer Juan Corona died on March 4, 2019, at the age of 85.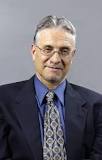 Latest posts by Lloyd Billingsley
(see all)