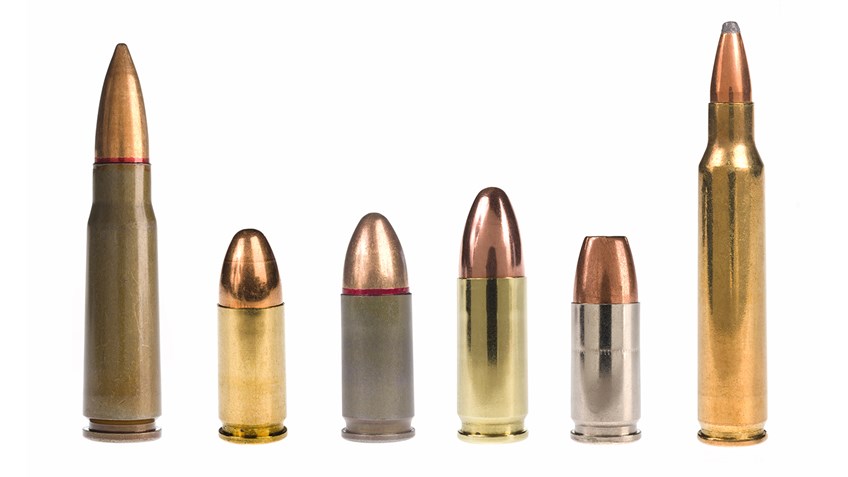 Gun Owners of CA Joins First Major 2nd Amendment SCOTUS Case In Ten Years
Decision could turn California into a 'shall-issue' state 
By Katy Grimes, May 17, 2019 2:05 am
As several new gun control bills passed out of the California Senate Appropriations Committee Thursday, I spoke with Sam Paredes, Executive Director of Gun Owners of California. "It was an ugly day," Paredes said.
However, Gun Owners of California may be looking at good news on the horizon. Since the Supreme Court's Second Amendment decisions in Heller v DC 2008 and McDonald v Chicago in 2010, questions continually arise concerning the scope of government's power to infringe and even restrict the possession and use of all firearms, through regulations that impose harsh conditions and requirements on gun owners.
In January, the United States Supreme Court announced its decision to hear a case that challenges New York City's near-prohibition on owning or transporting handguns. This is significant for Californians as the Golden State also has such restrictive gun laws.
Gun Owners of California joined the California Rifle and Pistol Association to file an amicus brief with the U.S. Supreme Court regarding New York State Rifle and Pistol Association v. City of New York, to decide whether New York City's ban on transporting a licensed, locked and unloaded handgun to a home or shooting range outside city limits is consistent with the Second Amendment, the commerce clause and the constitutional right to travel. Their joint brief supports the parties challenging New York City's restrictive handgun licensing prohibition scheme as a violation of the Second Amendment and other constitutional rights.
Paredes explained that New York City "allows" its citizens to own a gun and keep it at home, but they can only transport their gun to and from a city-sponsored gun range, of which there are only three. New York City gun owners are not allowed to travel with their guns to competitions even within the state, to a second home within the state, out of state, or anywhere other than the city-sanctioned gun ranges.
Believing that New York City has stepped far over the constitutionality line, Paredes said the Gun Owners of California brief submitted to the Supreme Court also addresses how district and appellate courts have blatantly thumbed their collective noses and ignored the warnings from the Supreme Court from using judicial "balancing tests" when deciding Second Amendment cases. Paredes said they are hoping the Supreme Court will use language by Justice Antonin Scalia, directed at lower courts, that they should only use the "text, history, and tradition of words" actually written in the Constitution by the founders, at the time it was written.
Paredes said this is the first case accepted by the high court since the Heller v DC 2008 and McDonald v Chicago in 2010, landmark decisions that clearly stated the right to keep and bear arms is an individual, as opposed to, collective right. Further, this individual right was deemed so important to "ordered liberty" that the court ruled neither state nor local governments could infringe upon it.
The GOC brief asserts "Following watershed decisions from this Court like those in Heller and McDonald, one would expect legislatures to revisit their existing laws and amend them in deference to the Second Amendment. Not only have few, if any, jurisdictions undertaken such an effort, but several have instead substantially increased those burdens… courts have not only mostly upheld laws challenged under the Second Amendment, but have done so in a manner that telegraphs to legislatures hostile to the Second Amendment that there will be no repercussions for infringing the Peoples' right to keep and bear arms."
GOC is therefore asking the Supreme Court to address the issue of review and direct lower courts to use nothing more than textual, historical and traditional analysis of the meaning of the words used in the Constitution.
Paredes said if the court addresses this specific issue and rules that courts cannot use traditional balancing tests to decide gun control cases, "the legal door will swing open for the 2ndAmendment community to challenge all of California's unconstitutional gun control laws."
"Passing this will save more lives than all of the gun control laws that criminals take advantage of," Paredes said. "If this passes, so-called 'assault weapons,' 'safe weapons,' magazine limitations, 'Gunmageddon,' and limits on ammo purchases may be reversed. This could turn California into a 'shall-issue' state."
The U.S. Justice Department on Wednesday also urged the Supreme Court to overturn the New York City gun law that regulates where licensed handgun owners can take their firearms, CNN reported. "New York City's transport ban infringes the right to keep and bear arms guaranteed by the 2nd and 14th Amendments," Solicitor General Noel Francisco argued in a friend of the court brief. Francisco asked the court to "confirm" that the Second Amendment also protects the right of a "law-abiding, responsible citizen to take his firearms outside his home, and to transport it to other places — such as a second home or a firing range — where he may lawfully possess that firearm."
Notably, Nelson Lund, University Professor at George Mason University's Antonin Scalia Law School, wrote this explanation: "A ban (or severe restrictions) on both concealed and open carry would seem to conflict with the constitutional text. It would also seem hard to reconcile with the Court's emphasis on the importance of the right to self-defense against violent criminals, who are at least as likely to be encountered outside the home as within it."
Latest posts by Katy Grimes
(see all)