Jack Dorsey Talks Green but Backs Energy Hog Bitcoin
CEO of Twitter and Square goes to bat for #1 token over more efficient crypto
By Ken Kurson, September 1, 2021 9:56 am
With California literally on fire, it's a good opportunity to look at the enormous gulf between Big Tech talk and action when it comes to climate change. With crypto having entered the vernacular to the point that CNBC now runs the price of bitcoin on its chyron alongside the Dow and S&P 500, it's worth asking if Tech execs are putting their mighty platforms and near-monopoly power behind efforts to clean up a highly pollutive industry.
Press play to hear a narrated version of this story, presented by AudioHopper.
There is zero doubt that bitcoin—and other "proof of work" cryto currencies that rely on mining to mint tokens and confirm transactions—are a nightmare for the environment. This is not arguable.
Bitcoin mining consumes 91 TWh of electricity per year, according to Cambridge University's Bitcoin Electricity Consumption Index — down from its May peak of 130 TWh (annualized) but up about 50% from its monthly usage last year. For perspective, the country of Belgium uses about 82.1 TWh of electricity per year; Finland uses 84.2; Philippines uses 93.4. (In 2018, China used 6453 and the US used 4033; in 2019; US usage actually dipped a bit, to 3990.)
The details behind why bitcoin is so energy intensive are boring—they involve running racks of dedicated computers that can calculate the prime factorization of 40 digit numbers more quickly than all the others trying to do so at the same time. But the point is that these computers generate tremendous heat and consume tremendous amounts of electricity.
It doesn't have to be this way. Alternative crypto currencies such as Cardano (the #3 most valuable coin) rely on "proof of stake," or XRP (#6), which relies on "federated consensus" rather than brute force computing. Laptop magazine called XRP "the most energy-efficient cryptocurrency" and noted "it consumes only 0.0079 KWh per transaction." Ethereum, the world's #2 currency is in the process of completing a move from Proof of Work to Proof of Stake, which will "cut its energy consumption by over 99% from what it is today," according to a private white paper that was presented to California Regulators, which the California Globe has obtained.
So why has Jack Dorsey sided with bitcoin?
The case for bitcoin
Dorsey made the case in a concise answer in 2019, telling The Sydney Morning Herald, "I think [Bitcoin is] the best bet because it's been the most resilient, it's around for 10 years, it has a great brand and it's been tested a bunch. As I look at all cryptocurrencies that could fill that role of being the native currency for the internet, [Bitcoin is] a pretty high probability."
\The twin CEO has made one of his companies, Square, a huge backer of bitcoin, spending hundreds of millions to stock up on the currency. And Dorsey constantly supports bitcoin at his other company, where his Twitter bio reads simply #bitcoin, and where he regularly tweets and retweets pro-bitcoin messages.
In April — on Earth Day, no less—the Twitter founder and CEO teamed up with ARK Invest to release a document so full of "war is peace" doublespeak that one could almost hear George Orwell cackling. The point of the five-page white paper was that bitcoin was doing the world a favor. By consuming so much energy, bitcoin was speeding along the transition to cleaner fuel production.
By Dorsey's logic, Californians who are suffering through drought and wildfires should be grateful not terrified. Just imagine how much more quickly the smart guys of Big Tech will solve these thorny problems now that the crisis has gotten their attention. Thanks, Big Tech!
#bitcoin incentivizes renewable energy https://t.co/KCe5bwdVs4

— jack⚡️ (@jack) April 21, 2021
The paper itself, peppered by cutesy illustrations (and a couple misspellings), was greeted with derision. Decrypt wrote that "Square's white paper relies on several assumptions, and not all of them are justified." One of those assumptions is that Bitcoin mining is "location agnostic." That's just not the case in the real world, where Asia has accounted for 68% of the mining, according to a Joule article entitled "The Carbon Footprint of Bitcoin." Unsurprisingly, the miners have chased cheap electricity not clean electricity.
More questionable are the paper's conclusions that the Levelized Cost of Energy (LCOE) by renewable sources are now less expensive than fossil fuel energy sources. The paper makes cogent points about these costs in that solar and wind, for example, have come down—3-4 cents per kWh for solar and 2-5 cents for wind, compared to coal and natural gas at 5-7 cents. This is accurate and it's exciting. But the paper leaves unaddressed the storage and transmission deficits that have continued to marginalize solar and wind. Yes, if miners locate their server farms in the desert (for solar) or use them only at night (for wind), there might be some value to having them as "energy buyer of last resort." But they won't. And the decentralized, ungoverned structure of bitcoin that has made it such a phenomenon means that nobody, not even Jack Dorsey and Cathie Wood, can force miners to do anything but seek the cheapest, most convenient option, even if it's filthy.
A scathing article on Slate called "Jack Dorsey's Pointless Case That Bitcoin Can Be Green" came to the same conclusion: "Cryptocurrency might need clean energy—but it's far from clear that clean energy needs crypto."
From an American perspective, environmental catastrophe isn't the only risk of bitcoin. There's political risk as well, and the CEO of two publicly traded American-listed companies ought to be keenly aware of those. According to Decrypt, China "commands 65% of the world's Bitcoin mining industry." That figure has fallen in recent months as China's discomfort with all crypto has grown. But China still dominates the world's mining.
This is an environmental disaster because of China's continued reliance on dirty, cheap forms of power creation, often heavily subsidized or simply corruptly supplied.
Moral hazard
Reliance on Chinese mining also provides moral hazard. We've just witnessed Beijing impose strict limits on video gaming and stark new rules on tech firms from DiDi Global Inc. to Baidu Inc. to Alibaba. If a country can limit teenagers to 3 hours of video games per week, it can certainly declare bitcoin mining off limits for unfavorable activities. If those activities include, say, "donating to Bernie Sanders" or "buying legal weed," Americans aren't going to like the power they've handed to a foreign adversary.
Finally, there's a question of why the CEO of a media company would co-publish what is essentially investment advice alongside ARK Investments, whose leader Cathie Wood has become the whisperer du jour for Reddit investors. This goes to the core of what some prominent observers, including Scott Galloway, have suggested is an unovercomeable conflict of interest for Dorsey as he leads two companies. Square has put 5% of its cash into bitcoin. ARK holds a reported 1.5 million shares of Coinbase. That's fine. But when Dorsey puts on his Twitter hat and uses his massive media platform to advocate for the currency that Square has invested in, there's at least a whiff of WTF.
I don't question Dorsey's ethics. I believe his bitcoin advocacy comes from a sincere belief that crypto can do a lot of good in the world. I share that belief. I have invested in bitcoin, XRP, ether and others since I first heard about them, and wrote some of the earliest mainstream media articles about crypto. I believe in its transformative power and I've done well maintaining that belief through huge ups and downs.
But this gets to the core of Tech Hypocrisy.
Dorsey has an obligation to Square's shareholders to maximize the company's value. He's done a terrific job of that. At the same time, however, the clear progressive bias of Twitter applies pressures of its own. Dorsey cannot easily come out and support bitcoin simply on the basis that he believes it's a transformative technology or even that it'll return its holders a ton of cash. That is unacceptable to the woke mobs of Twitter. So Square and ARK team up to float this ludicrous notion that bitcoin's insatiable thirst for electricity is somehow good for the earth.
C'mon, man.
There are very few people who've built a transformative public company. Dorsey's done it twice. He could retire tomorrow and spend the rest of his life solving problems of the third world, in which he has an abiding and sincere interest, and his legacy is secure. But just give us some credit. Don't pretend that interest in bitcoin is based on environmental concern. A bucket of pretty green paint can't cover up that ugly reality.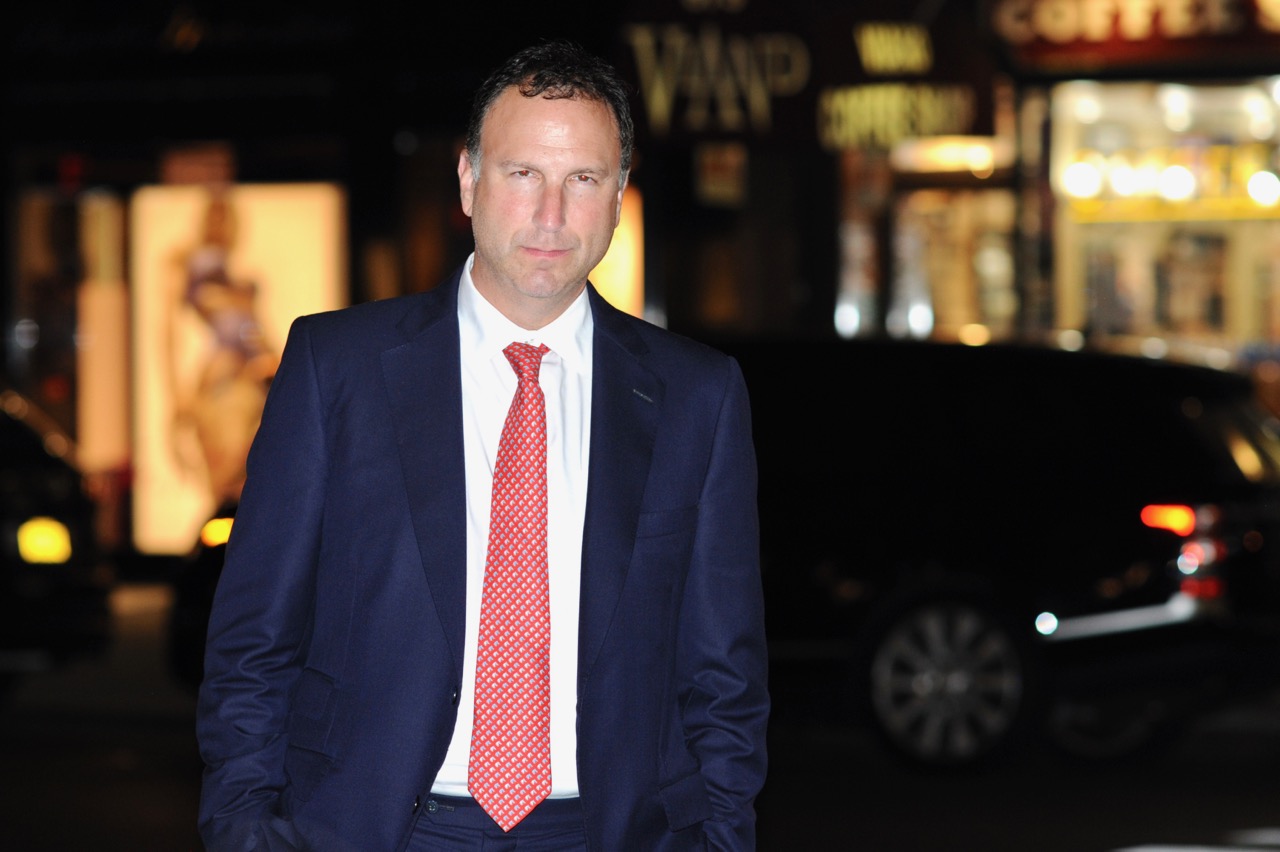 Latest posts by Ken Kurson
(see all)