2020 March Primary Preview: 8th Congressional District
California Globe takes an inside look into the 8th Congressional District primary race
By Evan Symon, February 21, 2020 2:03 am
The 8th Congressional District: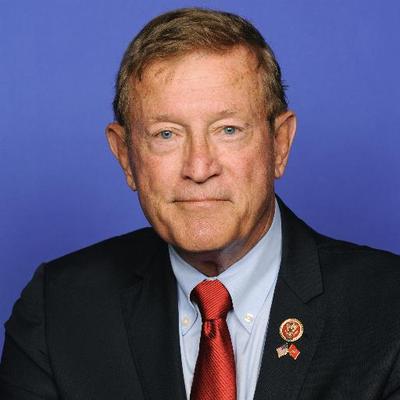 Stretching from just across the Nevada border near Carson City down to just outside the Los Angeles area and across to Arizona in a huge triangle, the 8th Congressional district is one of the largest in the state by area. Largely mountains and desert, the district comprises of Inyo, Mono, and most of San Bernardino Counties. Rural values matter out here.
Since the 2013 move away from the Bay area, the district has been solidly Republican. Congressman Paul Cook (R-CA) has had a firm grip, trouncing Democrats in two election with over 60% of the vote, with slightly closer elections in 2012 and 2018 when a Democrat failed to make it to the top 2 in the primary. The Democrats best hope is to get a candidate to come into second and hope for a scandal or something to know the Republican out of contention. For the Republicans it's a choice between what kind of conservative ideology they want, which is up for grabs this year with Cook retiring.
History of the 8th:
The 8th was historically a San Francisco for decades. Before Cook, this was actually the district of Speaker Nancy Pelosi (D-CA). But since 2013 Yucca Valley's own Paul Cook has been their Representative.
There's not much to say here: it's just always been very Republican. Trump had over 50% of the vote here in 2016, and the district was another one of those rare districts where Cox was up in 2018. Local lawmakers are largely Republican, and Cox has been super popular in the district with them.
With Cook not running in 2020 and instead running for the San Bernardino County Supervisor Board, the 'California Republican' center-left-ness of Cook could be replaced by someone similar or someone vastly different.
Jay Obernolte:
Assemblyman Jay Obernolte (R-Big Bear Lake) is the heavy favorite going into the race. Obernolte, who began his political career in 2005 after being elected to the Big Bear City Airport Board, slowly was elected to higher and higher office. By 2010 he was a Councilman in Big Bear City, and shortly afterwards, Mayor. In 2014 he was then elected to the California Assembly 66% to 34%, where he has been since. At this point he seems to be on some sort of '5-year-plan' for moving up in offices.
Obernolte has proven to have a pretty conservative track record with a few more centrist and even left-leaning tendencies. His big talking points are veterans and VA care, but he has also come out against many immigration issues, such as opposing sanctuary city laws and free healthcare to illegal immigrants. However many Democrats have actually been with him on wanting to bring higher paying jobs and livable wage jobs in, although it should be noted that he hasn't exactly come out for a higher minimum wage just yet. Lower taxes, police support, and protecting the 2nd Amendment are also highlights of his 2020 run.
Donald Trump has thrown his support behind Obernolte over his nearest challenger Tim Donnelly. Like Democrats who get Obama backing them, it's a huge endorsement. And for someone in California to get Trump's approval, it's even rarer.  Congressman Cook is also backing him, as is House Minority Leader Kevin McCarthy (R-CA). Pretty much every prominent Republican from national to state to local seems to be behind him. Numerous police and law enforcement unions are also backing him, as is the NRA.
For any challenger this will not be an easy fight.
Tim Donnelly:
Former Assemblyman Tim Donnelly is expected to be Obernolte's main opponent in the primary and possibly in the general in November. A former Minuteman border volunteer turned Tea Party supporter, Donnely won the 2010 Assembly election and became the Assembly's most conservative member. He stayed on for two terms, during which time he received probation for attempting to get onto a flight with a pistol that wasn't his and also became the Assembly's most party-line voter. In 2014 he ran for Governor but fell short of votes, landing in 3rd place. Most recently he has run for Congress against Cook in both 2016 and 2018, coming 3rd in the primaries in 2016 and 2nd in 2018 in the general. He's now hoping 2020 is his year.
A strong supporter of the 2nd Amendment, illegal immigration blocking, and an avowed anti-vaxxer, Donnelly tends to get the most support from the far right of the party. In 2020 he's also put ending abortion, cutting taxes and spending, and defunding common core on his platform. His stance on veterans matches what Obernolte believes by and large, but they have been shown to not see eye to eye on a lot of things.
One of Donnelly's few supporters in Senator Rand Paul (R-KY). Besides him and a Congressman not many other people have come out for him. The GOP is going with Obernolte over Donnelly for many reasons, a chief one being that Obernolte has been scandal free and has made a name for himself for what he has done as a lawmaker.
Donnelly will get the far right wing crowd as usual, but Donnelly will most likely prove to be too controversial to get very far in 2020.
Jerry Laws and Justin Whitehead are also running as Republicans, but neither have been tracking very high in the district.
Chris Bubser: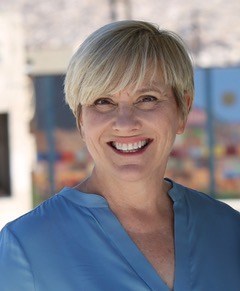 The highest tracking Democrat in the 8th is Chris Bubser. A biotech adviser and engineer, Bubser hasn't been in politics long, nor has she ever been elected to an office. She has co-found and led the HODG (HangOutDoGood) political candidate volunteer group and has received surprisingly high amounts of fundraising. Along with some big name endorsements, she  could manage to outdo Donnelly like her party previously did during the 2016 8th Congressional race.
Bubser covers the typical spread for Democrats: the environment, expanding Obamacare, education, gun control, and being pro-abortion. But she also is for veterans issues too, creating a unique space of agreement between her, Obernolte, and Donnelly. There are military bases and a large veteran population here after all. But otherwise she offers a Democratic  alternative in a largely Republican battle.
The Democratic party is fully behind her in the 2020 race, as are a lot of notable groups like the AFL-CIO, Sierra Club, California Federation of Teachers, dozens of more labor unions, and a full third of the current crop of Democrats in Congress. Activist Dolores Huerta is also for her, as are the few odd Democrats in local lawmaking positions. It's way less than Obernolte's numbers, but more than Donnelly.
Bob Conaway and James Ellars are also running for the Democrats, but none of them are close to Bubser's numbers.
What does this mean?
Obernolte already has this election pretty much in the bag at this point. Hew has the endorsements, support, funding, name recognition, and experience the others simply don't have. But for second place it's going to be a real battle.
Donnelly hopes to bring out the far right voters, especially in November, and try to steal from Obernolte supporters currently sitting on the fence on some issues. Bubser wants to make a Democratic presence known and possibly pick off some more centrist and undecided voters.
It also creates a perfect storm for Obernolte, who, despite being fairly conservative, currently sits in the middle thanks to where Donnelly sits on the right. If Donnelly comes in third, Obernolte can easily sweep up those votes. If it's Bubser, he'll get the voters who would rather vote for the middle ground Republican rather than the far right Republican. No matter who gets second in the primary it is still Obernolte's race to lose.
Unless Obernolte comes in third, which is almost statistically impossible at this point, has has the district.

Latest posts by Evan Symon
(see all)