2020 Q1 Campaign Finance: What 12th Congressional District Candidates Raised and Spent
Pelosi leads by millions in both Q1 receipts and disbursements
By Evan Symon, April 17, 2020 2:30 am
The 12th Congressional District, which comprises most of San Francisco, has had Speaker of the House Nancy Pelosi (D-CA) in charge since redistricting almost a decade ago, and the region having her as a Congresswoman since the end of the Reagan years in 1987. She has routinely won every other November by at least 80% of the vote, usually to a Republican or Independent candidate who managed to squeak by in the primary.
But in March, Pelosi only grabbed 74% of the vote. Even more surprising than that is who her opponent turned out to be – perennial candidate Shahid Buttar, a Democratic candidate who managed to beat perennial Republican candidate John Dennis 33,340 to 19,883 votes for a second place finish. With Pelosi being a fundraising powerhouse, and Buttar and Dennis each battling it out in their niches to the left and right of Pelosi, the 12th proved to be a high-raising and hard fought-for district in the first quarter. The California Globe dug into the major candidates FEC filings for the first quarter, as well as into who some of the top funders were:
Nancy Pelosi
The current House speaker proved to be a huge raiser and spender in the first quarter. In three months Pelosi raised $8.4 million and disbursed $5.9 million. In total receipts she was $7.8 million ahead of her closest competitor Buttar.
Retirees were by far the largest of Pelosi's donor block, giving a total of $1.285 million – which was more than what all the other candidates managed to raise combined. Among industries, donors at the Walt Disney Company gave the most to Pelosi with $27,000, with Stanford University and Facebook each giving around $22,000 for the next top spots. San Francisco and Silicon Valley businesses were well represented by donors with LinkedIn coming in with over $16,000 and Google at $11,000.  And the Democratic Party obviously favors her as Former Senate Majority Leader Tom Daschle's Daschle Group also contributed heavily with $17,300, with the Democratic Congressional Campaign committee giving nearly as much.
Well over half of Pelosi's funding also came outside of District 12, a huge difference when compared to Buttar's about even numbers of funding.
Shahid Buttar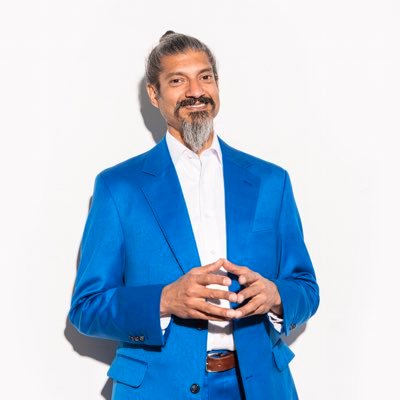 Buttar raised $666,000 during the first quarter and spent $581,000 to secure a narrow second place finish. Unlike Pelosi, Buttar's receipts and disbursements were close to his Republican rival Dennis' totals. Dennis raised $664,000, spent $571,000 during the first quarter, and managed to record some debt during the run.
Buttar has relied more on educational and democratic political group sectors as his main contributors, with each bringing him in $34,000 and $33,000 in donations in the first quarter. As compared to Pelosi, only $14,000 came from those who are listed as retired. PACs were surprisingly a non-factor for Buttar. While Pelosi managed to raise over $1 million through PACs, Buttar only had one donate – the Progressive Change Campaign Committee, who only gave $129.
Pelosi managed to snag most of the usual left-wing donors in San Francisco, leaving little left for Buttar and other Democratic candidates on the ballot such as Agatha Bacelar.
What this means for the 12th
While it's no surprise that Pelosi came in first or has raised so much that she's giving the maximum of $10,000 to dozens of other Democratic candidates across the country, he opponent has come as one. It's a very blue district, and Republican candidates of the past had always managed to somehow get a second place finish there. But this year has Buttar, a candidate to the left of Pelosi who may snag some more socialist voters in the city.
The Q1 numbers show that it's an almost impossible uphill climb for Buttar to come anywhere close in raising as much as Pelosi. She also outspends him 10 to 1. Any kind of blip that sends Pelosi's projected total below 80% will have the city by the bay flooded with campaign ads on her leadership and her fight against Trump. And she can afford it. She may even do it for fun and not make it about the November Congressional election.
Like all other primaries, donations will drop because of the coronavirus, and this will only hurt Buttar as Pelosi has the capacity to keep more funds available.
Pelosi won't be spending much here in the coming quarters anyway, instead trying to hold blue districts in California and in other states. But Buttar will. Pelosi will most likely win in a landslide, but Buttar has the advantage of not having to worry about other districts. He may keep up on funding levels, and Pelosi may possibly need to focus on her home district if it looks like she is losing any ground. And that's a lot of power to wield in a presidential election year when the party needs her the most.

Latest posts by Evan Symon
(see all)