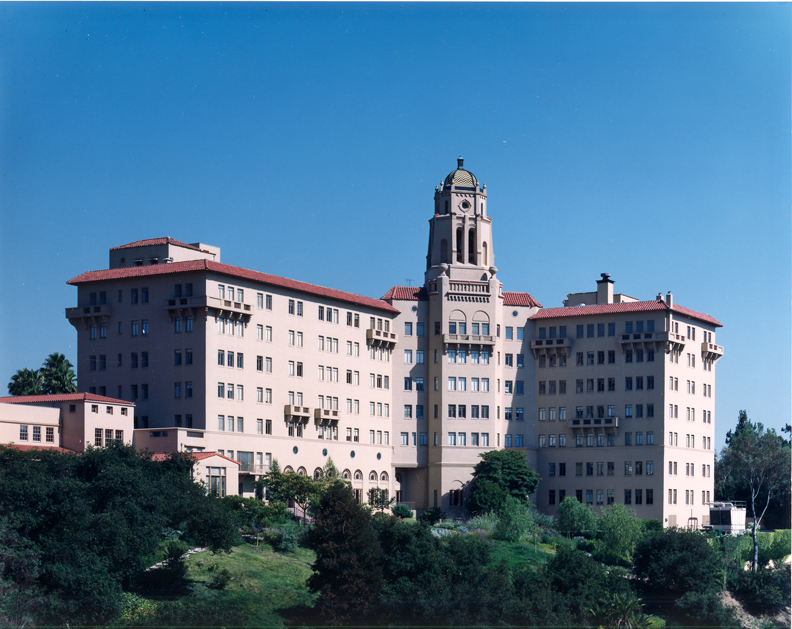 9th Circuit Court of Appeals Upholds California's Ban on 'High-Capacity Firearm Magazines'
Dissenting judges are all suggesting that the Supreme Court needs to take this case
By Evan Symon, December 1, 2021 2:18 am
An 11 judge panel of the US Court of Appeals for the Ninth Circuit ruled 7-4 on Tuesday to uphold California's ban on high-capacity firearm magazines, overturning an earlier District Court ruling.
In 2016, California voters voted in favor on Proposition 63, banning all magazines that hold more than 10 rounds, as well as other changes such as issuing fines to gun owners who fail to report when firearms were stolen or lost. Gun advocates quickly went on the offensive and brought lawsuits against the ban citing Second Amendment rights. While many early cases failed, such as Duncan V. Becerra in 2017 and a 2019 District Court ruling, advocates finally succeeded last year. In August 2020, a three judge panel on the same Appellate Court ruled in a 2-1 decision that the state ban on magazines holding more than 10 rounds of ammunition as struck "At the core of the Second Amendment – the right to armed self-defense." Shocked by the decision, California Governor Gavin Newsom and then-Attorney General Xavier Becerra quickly appealed the decision, leading to the court to reconsider the case in February.
"Large-capacity magazines have been used in many horrific mass shootings around the country, including right here in California," said Becerra earlier this year. "This is the next step in the defense of our state's common sense gun laws."
Gun advocates, such as the NRA and the California Rifle & Pistol Association, the latter of whom originally filed the case to stop the ban, which quickly defended the August 2020 ruling, took up the cause again in court, following the court's decision to reconsider the case.
In their ruling Tuesday, the Appellate Court noted that large-capacity magazines were designed more for soldiers rather than civilians, with benefits for civilians being minimal compared to how they could be used by criminals. The court specifically mentioned statistics showing that, since the early 1970's, large-capacity magazines were used in the vast majority of gun massacres, with no evidence showing that the ban hindered people to defend their homes and loved ones.
"The ban on legal possession of large-capacity magazines reasonably supported California's effort to reduce the devastating damage wrought by mass shootings," noted Circuit Judge Susan Graber in the panel's majority opinion.  "In sum, large-capacity magazines provide significant benefit to soldiers and criminals who wish to kill many people rapidly. But the magazines provide at most a minimal benefit for civilian, lawful purposes. The ban is a reasonable fit for the important government interest of reducing gun violence.
"The limitation interferes only minimally with the core right of self-defense, as there is no evidence that anyone ever has been unable to defend his or her home and family due to the lack of a large-capacity magazine; and the limitation saves lives."
While 7 judges ruled in favor, the court also had 4 giving dissenting opinions as well, with the judges upholding the second amendment, noting their use in matters of self-defense, and saying how if the ban was applied nationwide it would lead to half of all existing magazines being confiscated.
"Large-capacity magazines are commonly used by Americans for self-defense," wrote Circuit Judge Patrick Bumatay in a dissent. "Indeed, these magazines are lawfully owned by millions of people nationwide and come standard on the most popular firearms sold today. If California's law applied nationwide, it would require confiscating half of all existing firearms magazines in this country."
Supporters, detractors react to court ruling
Ban supporters celebrated the news, led by top lawmakers who have stood by the ban since it was first approved by voters in 2016.
"Today's decision is a victory for public safety in California," said Attorney General Rob Bonta in a statement. "Gun violence is an epidemic in this country, but laws like our ban on large-capacity magazines are commonsense ways to prevent this violence, including devastating mass shootings.
"I'm thankful to the court for giving this case a second look, and confirming what we know to be true: our laws keep Californians safe while allowing law-abiding gun owners to exercise their constitutional rights."
Governor Newsom also added in a tweet that "Weapons of war don't belong on our streets. This is a huge victory for the health and safety of all Californians."
Weapons of war don't belong on our streets.

This is a huge victory for the health and safety of all Californians. https://t.co/t9yMC3zDjQ

— Gavin Newsom (@GavinNewsom) November 30, 2021
Meanwhile, gun advocates expressed disappointment at the ruling.
"We're disappointed but not surprised that this particular 11-judge panel had the numbers to overturn the lower court decision. But the fight is far from over" said California Rifle & Pistol Association President and General Counsel Chuck Michel on Tuesday. "The panel is bitterly factioned, and the dissenting judges are all suggesting that the Supreme Court needs to take this case to explain how a Second Amendment challenge should be reviewed.
Legal experts added on Tuesday that the ruling on Tuesday could elevate the case to the Supreme Court.
"Right now, all eyes are on the New York concealed carry case in the Supreme Court," said Martin Cerf, a New York Lawyer who specializes in cases involving firearms who has been a part of Californian cases in the past, to the Globe. "Dependent on how that one goes, in a now-conservative majority no less, they might pick up the California case on magazine limits. This was just ruled on today, so we may not hear a challenge for a bit, but the magazine ban case has now shot up to the top of possible Supreme Court second amendment cases they might hear, no pun intended."
As of Tuesday night, there has been no word as to if opponents of the ban would move the case up to the Supreme Court.

Latest posts by Evan Symon
(see all)