Assemblyman Todd Gloria's Calculated Flip-Flopping Revealed in Two Bills
Gloria authored bills to increase his chances of winning the San Diego mayoral election
By Evan Symon, October 19, 2019 7:30 am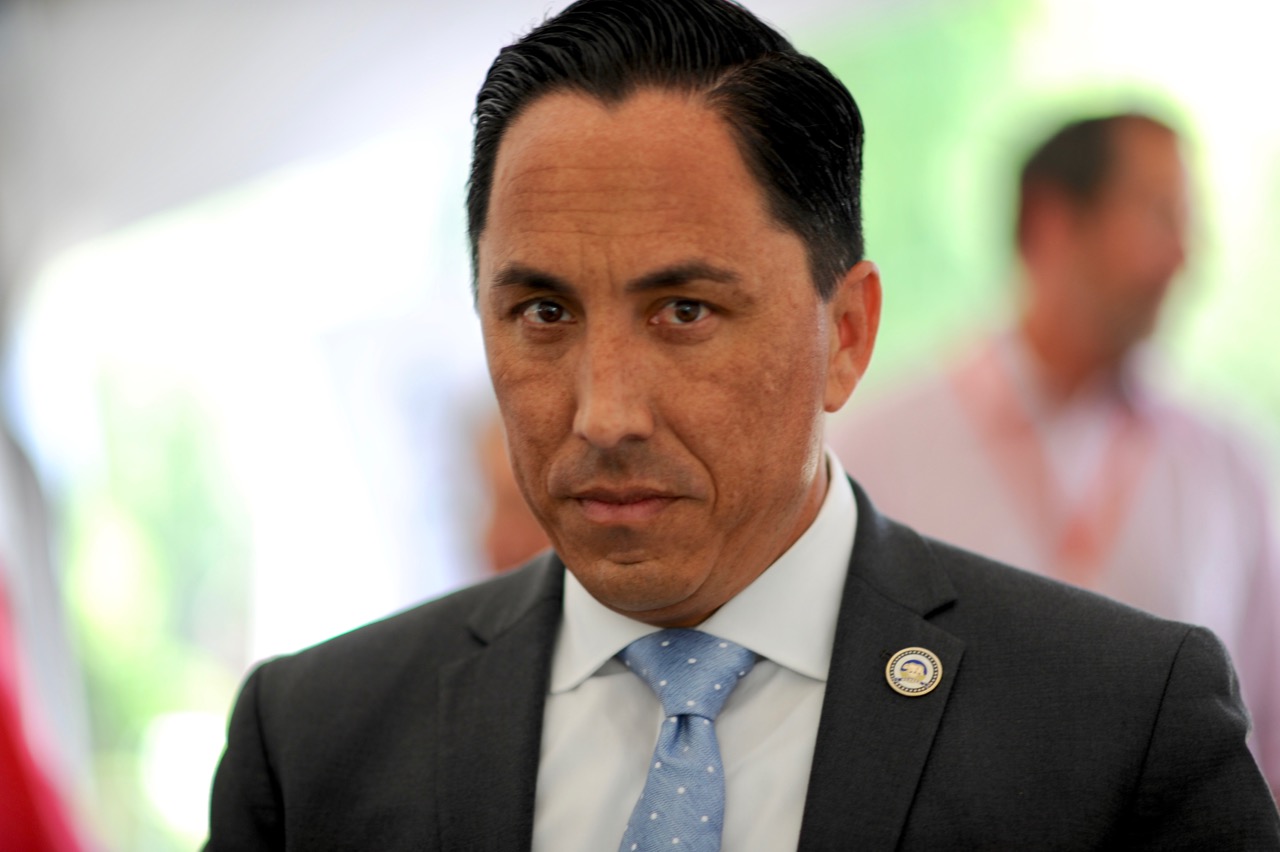 The signing of Assembly Bill 1413 and Assembly Bill 1290 into law has shown that Assemblyman Todd Gloria (D-San Diego) has only authored some bills to increase his chances of winning the San Diego mayoral election in March.
In a 2016 story from KPBS, then San Diego Councilman and former Interim Mayor Gloria revealed that he had only "broadened his portfolio" of issues to back for his run for Assembly. The issues he had flip-flopped on and suddenly decided to support included infrastructure and transportation issues.
Both of his authored bills that were signed late last week were on those issues, specifically revolving around the city of San Diego. The passage of AB 1413 affected both the San Diego Association of Governments and the San Diego Metropolitan Transit System, effectively allowing citizens to vote on taxes, but only where the transit is planned. Meanwhile, AB 1290's signing restarted the Pure Water Project in San Diego, overriding a funding law to only allow union construction workers to build it.
"AB 1290 helps ensure the timely and cost-effective construction of Pure Water San Diego, the vitally important project to ensure our region has a reliable supply of safe water," stated AB 1290 co-author Toni Atkins (D-San Diego). "We have been working on this project for a long time, and I am grateful to Assemblymember Todd Gloria for introducing AB 1290 and Governor Newsom for signing it to remove one of the last remaining obstacles in Pure Water's path."
Both of the bills have been important to voters in San Diego, and Gloria has suddenly been shown to be a big supporter of them despite not supporting them except for a brief time during the 2016 election in his run for the Assembly.
In addition to authoring bills for political gain, Assemblyman Gloria is still facing allegations of funding a fake re-election campaign and campaign finance wrongdoing.
Altogether, this doesn't bode well for Gloria coming into the March elections. Despite endorsements from Governor Gavin Newsom, former Governor Jerry Brown, and U.S. Representative Susan Davis, Gloria is still not a sure thing. He is only leading San Diego City Councillor and U.S. Representative Mike Levin backed Barbara Bry 31% to 15% in recent polls, with 46% undecided. 

Latest posts by Evan Symon
(see all)