California Democrat Eric Swalwell Blames Trump for Anti-Semitic Surge
Charge follows machete stabbing attack during Hanukkah celebration in New York state
By Lloyd Billingsley, January 2, 2020 11:55 am
"Anti-Semitism is on the rise in America. And it's being stoked by @realDonaldTrump who won't condemn it." That charge came in a Tweet from California Democrat Eric Swalwell, in the wake of an attack on Jews in Monsey, New York.
On December 21, police are charging, Grafton Thomas, 37, stormed into the home of Rabbi Chaim Rottenberg and deployed a machete against Jews gathered on the seventh night of Hanukkah. The attack left five victims with serious wounds, and the victims include the rabbi's son.
The suspect's license number was picked up as he crossed the George Washington Bridge. He was covered in blood when police arrested him in New York City.
President Trump condemned the "horrific" attack at the rabbi's home and tweeted: "We must all come together to fight, confront, and eradicate the evil scourge of anti-Semitism. Melania and I wish the victims a quick and full recovery."
New York governor Andrew Cuomo denounced recent attacks, "motivated by hate. They are doing mass attacks. These are terrorists in our country perpetrating terrorism on other Americans, and that's how we should treat it and that's how I want the laws in this state to treat it."
New York attorney general Letitia James proclaimed "zero tolerance for acts of hate of any kind and we will continue to monitor this horrific situation." Going into the new year, the suspect's motive remained something of a mystery.
The African American Thomas, from Greenwood Lake, New York, suffered from a bipolar condition and schizophrenia, attorneys told reporters. According to attorney Michael Sussman, nothing found in Thomas' home pointed to "an anti-Semitic motive."
That stands at odds with material police found there, including a journal questioning "why ppl mourned for anti-Semitism when there is Semitic genocide." Thomas' phone revealed repeated internet searches for "Why did Hitler hate the Jews" as well as "German Jewish Temples near me" and "Prominent companies founded by Jews in America."
Anti-Semitism is on the rise in America. And it's being stoked by @realDonaldTrump who won't condemn it and Trump's lawyer, @RudyGiuliani, who just this week said he's "more Jewish than Soros." ICYMI, my @jdforward op-ed on what we must do: https://t.co/5wVUoVyS5w

— Rep. Eric Swalwell (@RepSwalwell) December 29, 2019
Thomas had previously been arrested but a judge told reporters the case was sealed. In 2002, Thomas joined the U.S. Marine Corps but left the service within a month. Marine Captain Karoline Foote told reporters the Corps was required to keep the details private.
The Southern District of New York is prosecuting Thomas on five counts of obstruction of free exercise of religious beliefs involving an attempt to kill and use of a dangerous weapon, and resulting in bodily injury. Victim Josef Neumann, 71, suffered brain injuries and his family does not expect him to regain consciousness.
Rep. Swalwell, a former presidential contender, was not the only Democrat to blame President Trump. Following the Hanukkah attack, New York City mayor Bill de Blasio told Fox News, "An atmosphere of hate has been developing in this country over the last few years. A lot of it is emanating from Washington and it's having an effect on all of us."
Last year, after a deadly attack on a synagogue in Poway, California, President Trump invited rabbi Yisroel Goldstein to a National Day of Prayer event in the White House Rose Garden. Goldstein, who had been shot in both hands, proclaimed, "Mr. President, when you called me, I was at home weeping. You were the first person who began my healing. You healed people in the worst of times and I'm so grateful for that."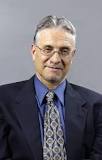 Latest posts by Lloyd Billingsley
(see all)