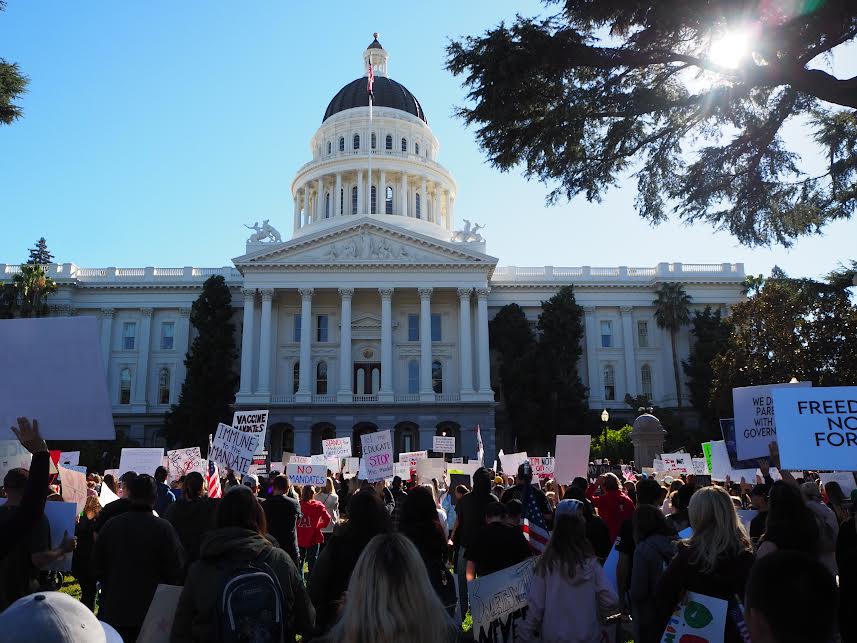 California School Walkout: Thousands of Parents, Students, Teachers Protest Newsom's School Mandates
Huge State Capitol protest surprises many
By Katy Grimes, October 18, 2021 2:34 pm
Thousands of California parents, students and teachers opposed to school vaccine mandates took part in a statewide walkout Monday. And thousands of these parents, teachers and students took their protest to the State Capitol.
Estimates of as many as 5,000+ attended the protest on the State Capitol grounds, but spilled over onto Capitol Mall, L Street, N Street and 10th Street.
Press play to hear a narrated version of this story, presented by AudioHopper.
The crowd was pumped up, determined but respectful. And diverse. When asked why they were there, every parent interviewed said "no mandates." Many moms said they were not okay with the government telling them how to parent.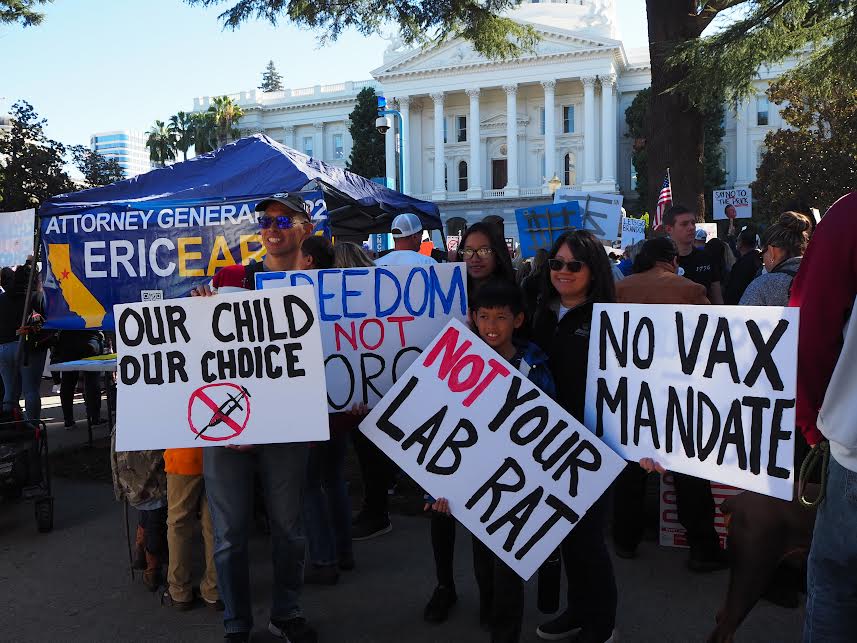 California Gov. Gavin Newsom is the first governor to mandate vaccinations for children to public and private schools. Students who don't comply will be sent home to do online learning.
The Governor also ordered school staff and teachers to get the vaccine.
At the Capitol protest, moms with infants, toddlers and school aged kids carried homemade signs.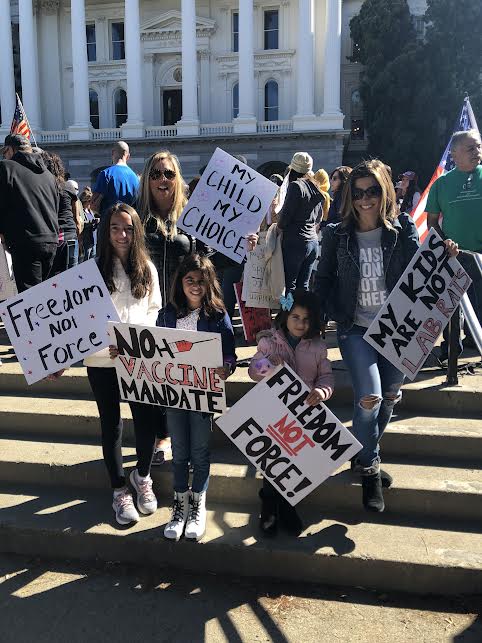 School choice advocates with Fix California passed out flyers promoting a ballot initiative to create education savings accounts that follow the students to an accredited school or homeschool of their choice. Students would be able to opt into a K-12 savings account with $13,000 a year in state education funds to be used for tuition or other eligible education expenses.
Speakers told their own stories of wrestling with the vaccine mandate, as well as stories of their children.
The mandate has already led to a spike in parents withdrawing their students in favor of homeschooling.
Walkouts were planned from Redding in far Northern California to a large Capitol protest in Sacramento, to numerous cities in Orange County and San Diego County in Southern California, the Globe reported. Spearheaded by social media groups and parent-led organizations, goal is to get the attention of the Governor and school officials by showing the sheer number of people in the state oppose the mandate.
Latest posts by Katy Grimes
(see all)