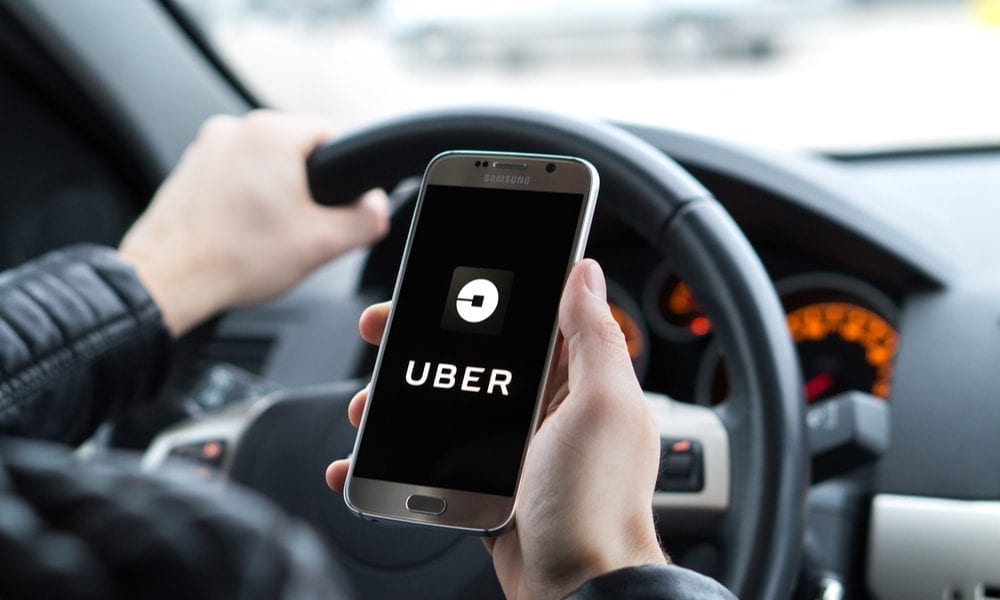 Class Action Lawsuit Filed Against Uber in San Francisco Over Discrimination Claims
Lawsuit alleges that ratings by racially biased riders caused Uber firings
By Evan Symon, October 26, 2020 5:41 pm
On Monday, a group of former Uber drivers filed a class-action lawsuit in a San Francisco court against the rideshare company, alleging that the company's system of evaluating drivers is influenced by passenger racial and ethnic bias.
The suit also claims that riders decide to terminate rides or give lower scores based on the drivers race or ethnicity. As lower scores factor into a drivers ultimate termination, the suit links the two and claims that Uber has done nothing to correct the problem of having lower scores and ultimate firings tied to riders racial bias. The suit says that using ratings to decide whether someone is fired is illegal discrimination under the law.
"While Uber has long attempted to avoid paying its drivers proper wages, based on its misclassification of them as independent contractors, its denial of employment status also affects drivers' ability to enforce their right to be free of racial discrimination on the job," said Shannon Liss-Riordan, lead attorney for the driver's class action lawsuit.  "Uber says it has helped provide opportunities for people of color, yet its practices — both in denying wage protections and perpetuating a discriminatory system for terminating drivers — cause particular harm to people of color.  Throughout its history, Uber has made firing decisions based on a system that it knows is poisoned with racial discrimination. Uber's pattern of exploiting its drivers in the name of the dollar is well documented, and this lawsuit seeks to hold the company accountable for the institutional racism it has embraced and perpetuated."
The lead plaintiff, Thomas Liu of San Diego, had been deactivated as an Uber driver after his score fell below Uber's 4.6 minimum rating standard. Liu, an Asian-American with an accent, had passengers act hostile at him over his accent and said that those passengers gave him low ratings. He had filed an Equal Employment Opportunity Commission (EEOC) complaint, but the EEOC had dismissed his case. This allowed Liu to sue in court.
"As a black queer woman with over 12,000 rides to my name working for Lyft, I know a thing or two about discrimination on the job" said Gig Workers Rising lead organizer Cherri Murphy. "Not only have I experienced overt discrimination while driving, there is no question in my mind that passenger animus has infected the ratings I received on the app. And I'm not alone. App-based workers are primarily people of color and have undoubtedly experienced the same.
However, while many Uber drivers and Uber itself have noted that racial bias is a factor in aspects like tipping, overall ratings can be challenged, especially with factors such as user comments.
User comments, what the lawsuit means for Prop 22
"They don't fire people based solely on the ratings," noted Uber driver Alejandro Soto to the Globe. "There needs to be an established pattern. You know, unsafe driving, having an unclean interior, yelling at passengers, smoking in the car. There needs to be several similar complaints. Uber just simply won't fire someone for going below a 4.6. There needs to be a reason. A pattern saying why.
"Honestly, that's probably why the EEOC refused to pursue this. There's likely something else there we aren't seeing."
Some experts even noted the timing of the lawsuit, and how filing this close to an election with a major rideshare proposition on the ballot may have shown how Proposition 22 opponents expect to lose next week.
"This is actually quite telling," attorney Richard Jessup, who has defended rideshare drivers in court, explained in a Globe interview. "Drivers in the class action suit, which is being supported by the very anti-Prop 22 group Gig Workers Rising, filed a lawsuit to improve their conditions this close to the Prop 22 vote. They would not have done this, that is put in another lawsuit for better working conditions, this close to the election if they didn't think that Prop 22 would pass. It's pretty close poll-wise, but the sheer number of Californians against AB 5 is looking more and more likely."
"And they wouldn't want to endanger a close race with another lawsuit unless they knew that they weren't going to win."
The class action lawsuit is expected to be heard soon in court.

Latest posts by Evan Symon
(see all)