Convicted California Terrorist to Go Free
Federal Judge Garland Burrell vacates the sentence of the same terrorist collaborator he convicted
By Lloyd Billingsley, August 1, 2019 7:42 am
Sacramento-based federal Judge Garland E. Burrell has vacated the conviction of Lodi man Hamid Hayat, convicted in 2006, as the U.S. Department of Justice explained, "in connection with a series of terrorism charges related to his 2003/2004 attendance at a jihadi training camp in Pakistan and his 2005 return to the United States with the intent to wage violent jihad."
As Sam Stanton and Sawsan Morrar note in the Sacramento Bee, the vacating of Hayat's conviction was a "stunning move" for several reasons. It was Judge Garland Burrell, an appointee of President George H.W. Bush, who sentenced Hayat, to 24 years in prison. Judge Burrell's July 30 ruling contends that Hayat's attorney, Wazhma Mojaddidi, "provided him with deficient representation." In reality, she was the attorney Hayat's handlers wanted.
Wazhma Mojaddidi was a former president of the Council on American-Islamic Relations (CAIR) in Sacramento, and a rising star in the Muslim community. After losing the case, CAIR and the Muslim Legal Fund of America judge-shopped Magistrate Judge Deborah Barnes, a relative newcomer to California's Eastern District, Barnes and inexperienced in criminal cases
In June of 2017 Barnes began raising questions about the competency of Hayat's defense. In January of 2018 she ordered an evidentiary hearing, with Hayat's attorney Dennis Riordan claiming anti-Muslim bias in American courtrooms. On the other hand, Wazhma Mojaddidi denied that she was to blame for losing the case.
Hayat's attorneys wanted family members to testify by video from Pakistan, which brought objections from prosecutors. In a hearing last January, Barnes duly scheduled two nights of video testimony from witnesses in Pakistani. All testified that Hamid Hayat could not have attended a terrorist training camp.
Barnes then submitted a 116-page recommendation that the conviction of Hamid Hayat be vacated, based on the same performance review of Hayat's attorney Wazhma Mojaddidi. That recommendation went to federal Judge Garland Burrell, who has now ruled that Hayat's "convictions and sentence should be vacated."
That sets the stage for Hayat's release, a "stunning move" indeed. At this writing, an appeal has yet to be announced.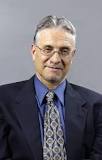 Latest posts by Lloyd Billingsley
(see all)