Fentanyl Will Now Be Considered A Contaminant To Property Under New Law
AB 1596 will also set standards on property cleanup procedures where the drug was used
By Evan Symon, October 11, 2019 3:29 pm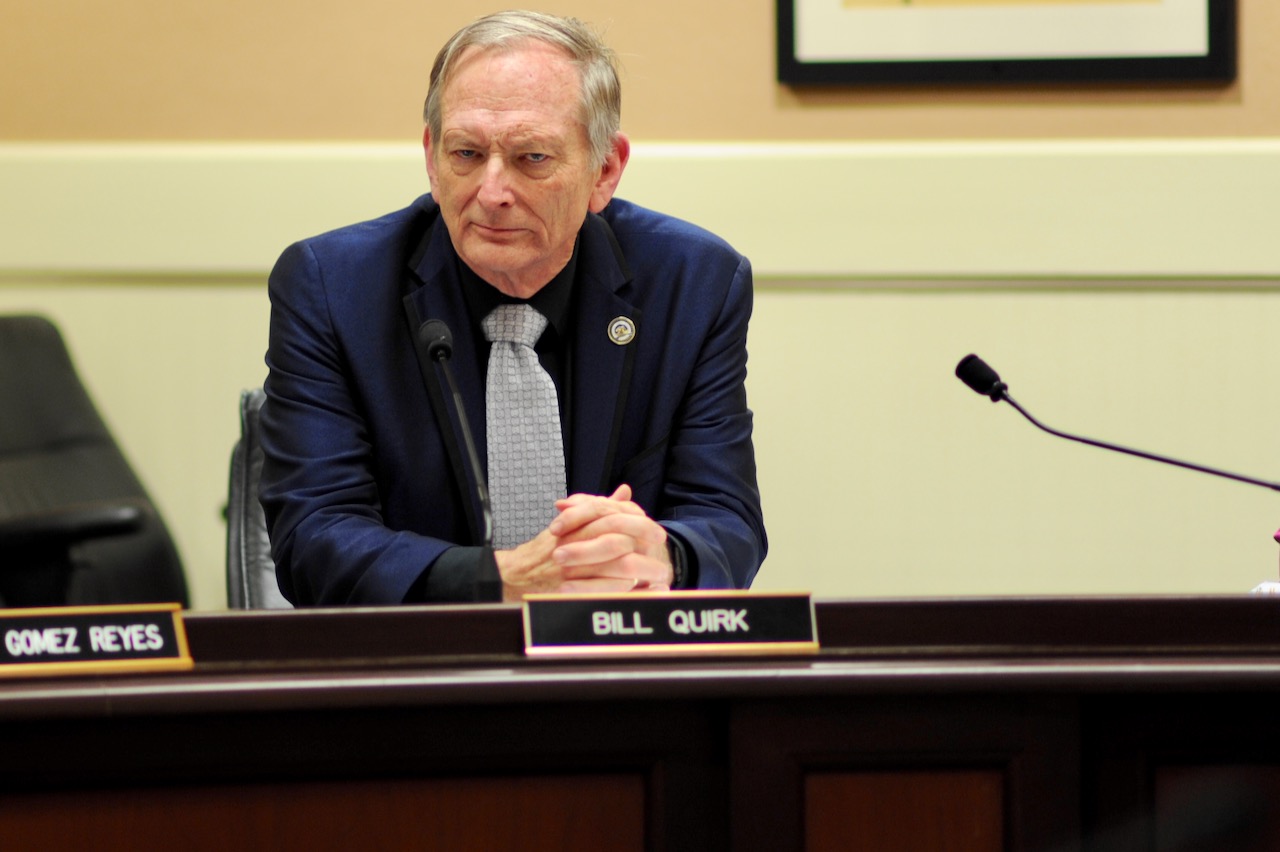 Fentanyl became the second drug in California to have specialized decontaminate laws after Governor Gavin Newsom signed AB 1596 into law earlier this week.
AB 1596 revises the Methamphetamine Contaminated Property Act to the Methamphetamine or Fentanyl Contaminated Property Cleanup Act. Under the newly revised act, statewide cleanup standards will be created and enforced by health officers.
Before the addition of Fentanyl, only methamphetamine had been listed in California as a type of drug that would contaminate a property to such an extent that it made it unlivable for the next tenant until it was cleaned.
The bill was authored earlier this year by Assemblyman Bill Quirk (D-Hayward), who has been advocating for stricter standards on drug and health safety, including authoring AB 1178, which increases labeling standards for probiotics. 
"It's important that we have statewide cleanup standards for properties contaminated by fentanyl to ensure that when people re-enter the property they are not exposed to this harmful, and lethal drug," said Assemblyman Quirk in a statement. 
Fentanyl, an addictive opioid commonly used to manage pain and anesthetize people, has been a major problem in recent years across the United States, and is considered to be one of the major drugs of the Opioid Crisis. Fentanyl has also been responsible for 1,649 deaths in the past five years in California.
"Since fentanyl can be ingested orally, inhaled through the nose or mouth, or absorbed through the skin or eyes, any substance suspected to contain fentanyl should be treated with extreme caution as exposure to a small amount can lead to significant health‐related complications, respiratory depression, or death," continued Assemblyman Quirk. "This bill is a good example of the state and local agencies working together to ensure that residents in California are safe. Without establishing procedures and standards for the cleanup of fentanyl-contaminated properties, innocent people are a risk of being harmed from the residue that is left behind by these chemicals when the properties are rented or sold without being adequately decontaminated."
The bill received no opposition, and no major industry or industry group opposed the bill. The Assembly and the Senate voted unanimously to pass the bill. 
AB 1596 is due to go into effect January 1, 2020.

Latest posts by Evan Symon
(see all)