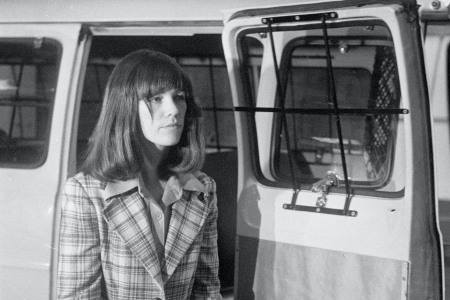 Gov. Newsom Denies Manson Family Murderer Leslie Van Houten Parole
Van Houten has tried for parole 23 times
By Evan Symon, November 30, 2020 3:24 pm
During the weekend, convicted Manson Family murderer Leslie Van Houten was denied parole for the fourth time in eight years by Governor Gavin Newsom.
Van Houten was arrested at age 19 in 1969 for helping Manson Family leader Charles Manson murder Los Angeles grocer Leno LaBianca and his wife, Rosemary in August of that year. Van Houten had personally held down and repeatedly stabbed Rosemary LaBianca during the murder, but did not participate in the more famed Sharon Tate murders that happened a few days before. In 1971, Van Houten was sentenced to death, but had her sentence blocked by the removal of the death penalty in 1972. After several more years of legal wrangling, Van Houten was finally sentenced to life in jail in 1978.
Since then, Van Houten has tried for parole 23 times and had been up for parole the last three times due to the death of Manson in 2017. Former Governor Jerry Brown had denied her twice, with Newsom rejecting her parole once before as well.
In July, a California parole panel had recommended her release, partially due to COVID-19's effects on the prison system. However, in Newsom's decision, he noted that Van Houten still poses a danger outside of prison and that the brutality of the murder has not let Van Houten fully come to terms with what she had done yet. Newsom did acknowledge that, while youth factors did play a role in her decisions and that she had a tough childhood, and that she has since earned college degrees in prison, the fact remains that she did participate in some of the most infamous murders in history.
"Given the extreme nature of the crime in which she was involved, I do not believe she has sufficiently demonstrated that she has come to terms with the totality of the factors that led her to participate in the vicious Manson Family killings," said Newsom in his decision during the weekend. "Before she can be safely released, Ms. Van Houten must do more to develop her understanding of the factors that caused her to seek acceptance from such a negative, violent influence, and perpetrate extreme acts of wanton violence. She currently poses an unreasonable danger to society if released from prison."
An upcoming appeal, a case with significant political connotations
Van Houten's attorney, Rich Pfeiffer, gave a statement saying that they would appeal Governor Newsom's decision
"This reversal will demonstrate to the courts that there is no way Newsom will let her out," explained Pfeiffer on Sunday. "So they have to enforce the law or it will never be enforced."
Legal and criminal experts largely expect that Van Houten will likely never be released from prison due to her participation in the murders.
"Those murders shook the world in 1969," criminal law advisor Benny Forbes explained to the Globe. "Manson literally wanted to start a race war and murdered random people, including an up-and-coming actress, in and around Los Angeles. And this case keeps coming back in the form of new books, tv shows, and movies like 'Once Upon a Time in Hollywood' reminding the public, and newer generations, just how bad the murders and the Manson Family really were. Very few people are for the release of someone like that back into society.
"And that's why no Governor wants to personally sign off on their release. If Newsom did it, there would be hell to pay next time he runs for any position. Letting out murderers tends to backfire. [Former Democratic presidential candidate Michael] Dukakis partially lost the presidency in 1988 due to a release program he approved which led to murders and the infamous Willie Horton ad.
"While there is legally an option for parole, politically there isn't and you can argue that there isn't also one on a human level."
If the appeal fails, Van Houten will be up for parole again in a few years.

Latest posts by Evan Symon
(see all)