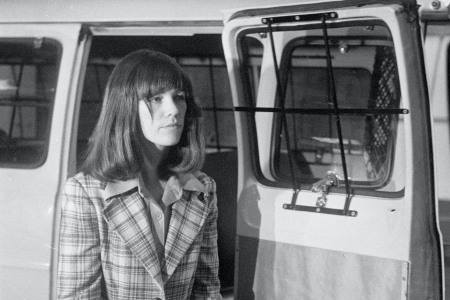 Manson Family Murderer Leslie Van Houten Recommended for Parole for Fifth Time
Van Houten has been denied parole four times before by Governors Brown, Newsom
By Evan Symon, November 10, 2021 3:20 pm
Convicted murderer and Manson Family follower Leslie Van Houten was recommended for parole for the fifth time since 2016 on Tuesday, bringing her case to Governor Gavin Newsom once again.
Van Houten was arrested at age 19 in 1969 for helping Manson Family leader Charles Manson murder Los Angeles grocer Leno LaBianca and his wife, Rosemary in August of that year. Van Houten had personally held down and repeatedly stabbed Rosemary LaBianca during the murder, but did not participate in the more famed Sharon Tate murders that happened a few days before. In 1971, Van Houten was sentenced to death, but had her sentence blocked by the removal of the death penalty in 1972. After several more years of legal wrangling, Van Houten was finally sentenced to life in jail in 1978.
Since then, Van Houten has been before parole boards 25 times. Before Tuesday, she had been recommended for parole 4 times but has been blocked each time by either former Governor Jerry Brown or Governor Newsom.
Both Brown and Newsom have said that Van Houten still poses a risk. In 2016, then-Governor Brown noted that "Both her role in these extraordinarily brutal crimes and her inability to explain her willing participation in such horrific violence cannot be overlooked and lead me to believe she remains an unacceptable risk to society if released."
Governor Newsom has, in more recent years, taken a similar stance on paroling Van Houten and other Manson Family members.
"Given the extreme nature of the crime in which she was involved, I do not believe she has sufficiently demonstrated that she has come to terms with the totality of the factors that led her to participate in the vicious Manson Family killings," said Newsom in his previous decision last year. "Before she can be safely released, Ms. Van Houten must do more to develop her understanding of the factors that caused her to seek acceptance from such a negative, violent influence, and perpetrate extreme acts of wanton violence. She currently poses an unreasonable danger to society if released from prison."
A possible parole for Van Houten
However, unlike the previous four parole attempts, parole supporters say that her fifth parole attempt is Van Houten's best chance yet. As Newsom's parole rejection is currently being heard in two courts, and the parole panel commissioners countering every point Governor Newsom made for parole rejection last year, Van Houten's layer, Rich Pfeiffer, thinks that Newsom may not reject parole this time around.
"The commissioners on Tuesday addressed every reason governors have given for blocking her release the first four times, which will make it more difficult for Governor Newsom to do it again, but he wants votes so I predict he will reverse this grant as well," said Pfeiffer on Tuesday. "She's relieved. These hearings are very hard on her."
However, many law and political experts have noted that the release of Van Houten is still highly unlikely, due in part to many younger generations being made aware of the brutal murders in recent movies and TV shows, as well as political fallout arising from such a release of a notorious criminal. To date, despite hundreds of parole requests by Manson family members, including Charles Manson himself, dating back to the 1970's, only one, Steve "Clem" Grogan, has been released. As of 2021, Grogan's 1985 release has been the only time a Manson Family member ever walked out of prison a free person.
"Next year is an election year, and Newsom is already on thin ice after beating a recall election and seeing his popularity go down," explained criminal law advisor Benny Forbes to the Globe on Wednesday. "There is no way he'll allow it to happen. He can't afford to go 'soft on crime' now after cities across the state, especially his former Mayoral city of San Francisco, are reporting huge increases in crime.
"Some of the reasons for keeping Van Houten behind bars may have been addressed, but other ones will pop up now. It doesn't matter if she has renounced Manson or expressed remorse. She still did it, a lot of those around the Tate-LaBianca murders don't want any of them out, and politically, they could not have picked a worse time to ask for parole. To many people, she still poses an unreasonable danger to society. Bottomline."
Van Houten is currently being held at the California Institution for Women in Riverside County. Newsom is expected to reach a decision on paroling Van Houten soon.

Latest posts by Evan Symon
(see all)