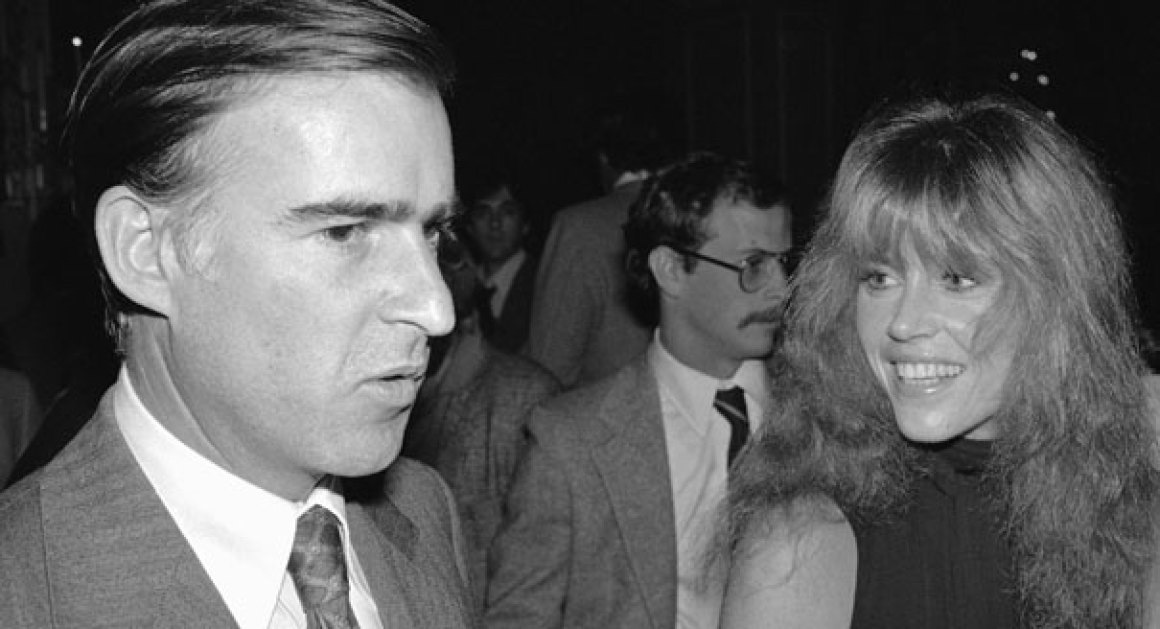 Jane, Jerry and Peter
Untold stories from the 'Fire Drill' rally
By Lloyd Billingsley, February 10, 2020 2:31 am
"Despite all the good things Jerry Brown did, he never stood up to big oil. It's not going to fly anymore. We think Governor Newsom has the guts."
That was movie star Jane Fonda at a  "Fire Drill" rally on climate change in Los Angeles last Friday. The Hollywood star, now 82, did not mention any of the "good things" Jerry Brown did for California. The pair have something of a history together but only a hint emerged in the rally.
At one point, protesters held up signs and shouted, "You're a traitor Jane!" She said "never mind" and police helped remove the protesters. That left the rest without any background information.
During the Vietnam War, Jane Fonda journeyed to Hanoi and parroted the propaganda of Communist North Vietnam. The movie star was also photographed as she cavorted on a North Vietnamese anti-aircraft gun, at a time when American pilots such as Lee Ellis, author of Leading With Honor: Lessons from the Hanoi Hilton were still imprisoned there.
The North Vietnamese tortured more than 95 percent of American POWs, Ellis notes, including eight tortured to death. The captors piped in propaganda and, Ellis explains, "the afternoon broadcasts were especially disheartening because they featured Americans spouting words that could have been written for them in Moscow and Hanoi." American Tom Hayden "was a regular speaker," later joined by his wife "film star Jane Fonda." 
That had veterans comparing Fonda to "Axis Sally," Mildred Gillars, who served jail time for broadcasting Nazi propaganda. For her part, "Hanoi Jane" suffered not at all and became the darling of California Governor Jerry Brown, who avoided the draft by going to seminary and never served in the military.
In 1979, Brown appointed Jane Fonda to the California Arts Council. Though rejected by the Senate, this was a poke in the eye to Vietnam veterans, and Brown made it worse when he filled a vacancy on the Orange County Board of Supervisors with Edison Miller, a POW investigated for collaborating with the North Vietnamese. Fonda met Miller when she was doing radio broadcasts from Hanoi, and according to some accounts the actress recommended him for the job. 
In 1979, during the exodus of the Vietnamese refugees known as "boat people," former state Senator Janet Nguyen among them, folk singer Joan Baez and other liberals criticized "the cruelty, violence and oppression" of the Communist regime. Baez was instantly condemned by Jane Fonda, and other New Left stalwarts, including her husband Tom Hayden.
Fonda remained uncritical of Communist regimes and according to her website, her greatest regret is allowing herself to be photographed on the anti-aircraft gun. She now hosts rallies on climate change, supposedly an existential threat that justifies handing over the economy to socialists. As the California Globe noted, Steyer and Sanders supporters were in the crowd.
As they weigh those claims, millennials might contrast Jane's younger brother Peter, who passed away last year. He never became a big star, but as the biker Heavenly Blues in The Wild Angels (1966) Peter Fonda delivered a speech of great significance.
"We don't want nobody telling us what to do," proclaims Heavenly Blues. "We don't want nobody pushing us around. We want to be free to do what we want to do. We want to be free to ride our machines without being hassled by the man."
For many Californians in 2020, that may resonate more than "Hey hey, ho ho, fossil fuels have got to go," the chant Jane Fonda led at the "Fire Drill" rally.
Meanwhile, for more background see The Fondas: A Hollywood Dynasty by California author Peter Collier, who also passed away last year.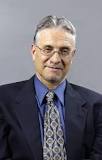 Latest posts by Lloyd Billingsley
(see all)