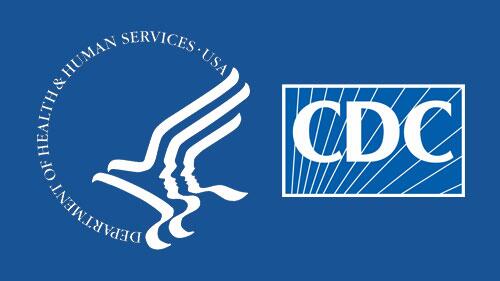 New CDC Study Finds 71.4% of California Children Have Had COVID-19 Since 2020
Lockdowns and masks only slowed spread of COVID-19, but did not prevent or stop it
By Evan Symon, August 17, 2022 12:46 pm
According to a recently released Centers for Disease Control and Prevention study, 71% of all children in California have had COVID-19 since the outbreak of the virus in March 2020, a higher rate than expected.
The concern of COVID-19 spreading to children was a major factor in the decision to keep schools closed with remote learning  for longer in California than most other areas nationally, as well as for extended mask mandates that only ended earlier this year and vaccine mandates. However California's widespread efforts, as well as similar states, in the end barely differed from other states, with the measures only slowing down spread of COVID-19 and not stopping it completely.
In total, 71.4% of Californian children had COVID-19 in the past few years, compared to the national average of 79.7%, only a 8.3% difference. However, as the CDC showed, stricter mandates did not always mean less children coming down with the virus. New York, which had similar mandates to California, had 83.6% of children get COVID-19, more than Texas, which removed mandates earlier and started in-person schooling earlier, with only 81.1%.
"There are a lot of factors here," explained Luisa Campos, a COVID-19 researcher, to the Globe on Wednesday. "How rural a state is, when mandates ended, how long they kept up remote learning compared to going back to class, where previous outbreaks happened and so on. California has a lower rate not because of the masking mandates, but because of how rural some areas are, and this is big, how long they kept up remote learning. That was a main deterrent. But as new COVID cases went down, schools reopened."
"That was the real thing that caused it. I mean, look at January. California had 47% of all kids having had COVID, Florida had 62%. Remember though, California kids went back to in-person classes later. Few months later and it was 66% in California and 81% in Florida. Now look. California is catching up. It was just a delay. And with under 18 deaths being very low and now getting only more rarer as COVID becomes endemic, it looks like California's efforts have been more and more for naught."
In addition to the CDC study showing California catching up, case percentages per school district continues to remain on the higher side, including San Francisco's school district with 12% of all students having COVID-19 in the Spring semester alone.
Other experts added that new variants will likely pull California even closer to the national average.
"Omicron BA.5 cuts right through vaccines," added Tim Glover, another COVID-19 researcher, to the Globe. "California, Oregon, New England. They all were so proud of pushing the vaccinations, but now they just don't do as much. So now, especially among kids, we're gong to see these rates of getting COVID even out across the states, and it will be like California never even had those restrictions in the first place. It's incredible really. California pushed the mandates so hard but now they are just going to end up about the same more and more as all the other states."
Updated CDC under 18 COVID info is expected later this year.

Latest posts by Evan Symon
(see all)