Nury Martinez Resigns As LA City Council President Following Audio of Racist Comments
As of Monday afternoon, Martinez, de Leon, and Cedillo have not fully resigned from office
By Evan Symon, October 10, 2022 2:02 pm
Los Angeles City Council President Nury Martinez resigned as President of the Council on Monday following the weekend reveal of leaked audio featuring multiple negative racial comments and slurs by Martinez and fellow City Council members Kevin de Leon and Gil Cedillo.
According to the audio, which featured the three city councilors and Los Angeles County Federation of Labor President Ron Herrera discussing city council redistricting in October 2021, the four began discussing a fellow Councilman who is white and openly gay, Mike Bonin. Specifically they talked about his black child and a picture with Bonin and his family in a Martin Luther King Jr. parade.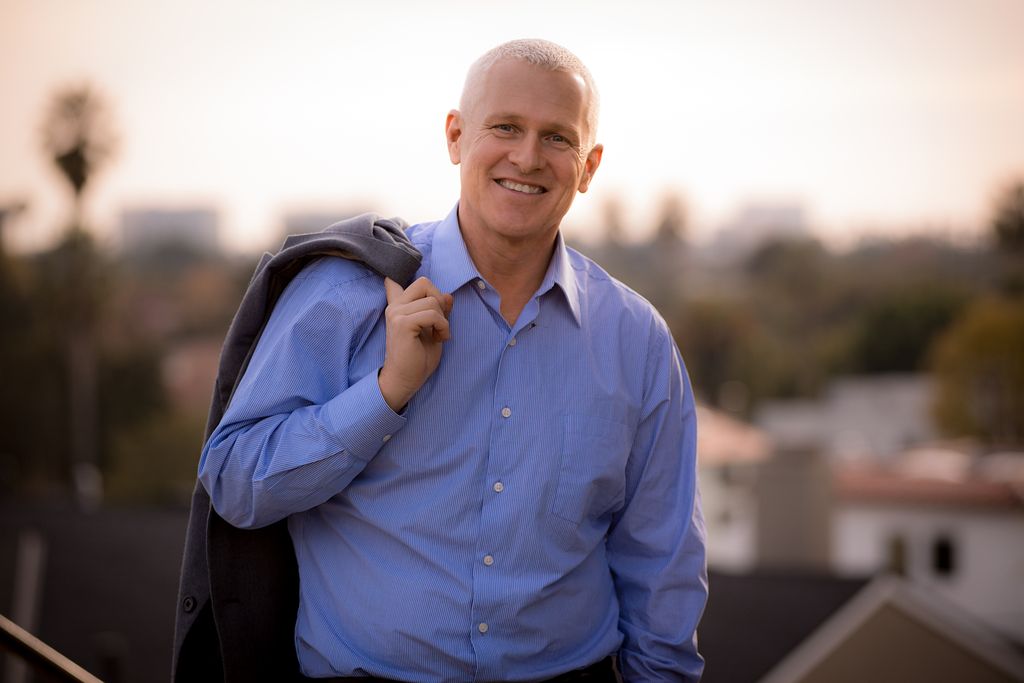 "Bonin thinks he's f—ing black," says Martinez in the audio, pointing out the picture. "He handled his young Black son as though he were an accessory. They're raising him like a little White kid. I was like, this kid needs a beatdown. Let me take him around the corner and then I'll bring him back."
Martinez then proceeded to use slurs against the eight-year-old child, saying in Spanish "Parece changuito" or in English, "He's like a monkey."
Councilman de Leon then added, "Bonin handles the toddler like when Nury brings her little yard bag or the Louis Vuitton bag. Su negrito, like on the side."
Later, when the discussion moved back to redistricting and if Bonin's district could have Los Angeles International Airport moved to a fellow Councilmember's district, Martinez recalled telling someone asking about it to "Go get the airport from his little brother , that little b—- Bonin."
De Leon again chimed in "Mike Bonin won't f—ing ever say peep about Latinos. He'll never say a f—ing word about us."
Later on in the conversation, Martinez continued with racial comments, including saying of LA County DA George Gascon "F— that guy. He's with the Blacks." and, in discussion another Councilmember's recent indictment, remarking "You need to go talk to that White guy. It's not us. It's the White members on this council that will motherf— you in a heartbeat."
Statements from those involved
The recording was subsequently posted on Reddit on Sunday, where it was quickly picked up. While at first not confirmed, the flurry of statements made by those in the recording quickly led credence to the recordings authenticity. Martinez and De Leon, who contributed to most of the slurs and racial comments in the audio, quickly released statements on Sunday amid a flurry of calls for them to resign.
"In a moment of intense frustration and anger, I let the situation get the best of me and I hold myself accountable for these comments," said Martinez on Sunday in a statement. "For that I am sorry. The context of this conversation was concern over the redistricting process and concern about the potential negative impact it might have on communities of color. My work speaks for itself. I've worked hard to lead this city through its most difficult time."
In his statement, de Leon added, "There were comments made in the context of this meeting that are wholly inappropriate; and I regret appearing to condone and even contribute to certain insensitive comments made about a colleague and his family in private. I've reached out to that colleague personally. On that day, I fell short of the expectations we set for our leaders — and I will hold myself to a higher standard."
Councilman Bonin, who, along with is son, was targeted in much of the audio, said in his own statement how appalled he was and that Martinez needs to leave office immediately.
"We are appalled, angry and absolutely disgusted that Nury Martinez attacked our son with horrific racist slurs, and talked about her desire to physically harm him," Bonin said in a statement with his partner, Sean Arian. "It's vile, abhorrent and utterly disgraceful. The City Council needs to remove her as Council President immediately, and she needs to resign from office."
"As parents of a Black child, we condemn the entirety of the recorded conversation, which displayed a repeated and vulgar anti-Black sentiment, and a coordinated effort to weaken Black political representation in Los Angeles. The conversation revealed several layers of contempt for the people of Los Angeles, and a cynical, ugly desire to divide the City rather than serve it."
Our family statement about today's ugly and hateful news. pic.twitter.com/0fPPXwsS5B

— Mike Bonin (@mikebonin) October 9, 2022
Despite the statements of Martinez and de Leon, resignation calls continued on into Sunday night and Monday morning from across the political spectrum.
Los Angeles Mayoral candidate Rick Caruso noted in a statement on Monday,  "This is a heartbreaking day for our proud, diverse city.  The comments reported by the LA Times were racist and deeply offensive.  Now, we must unite and strongly repudiate what was said."
" My heart goes out to Councilman Bonin and his family. Now, strong action must be taken.  I am calling on City Council President Nury Martinez to do the right thing and immediately resign her office.  I believe councilman Kevin DeLeon should do the same, as should my friend, Councilman Gill Cedillo.  I do believe that in their hearts they are better people than the vile comments we heard on that tape.  But they also know they are role models and they have let our city down.  Being a leader means taking full responsibility for your actions.  In this important moment for our city, anything short of resignation completely fails that test."
City Councilwoman Nithya Raman also gave a statement calling for their resignation: "Racist, homophobic, and deeply cruel statements like these are disqualifying for elected office in LA. The people who made them should resign. If they don't, I'll vote to remove them from Council leadership at the first opportunity."
Calls for resignation
On Monday, faced with universal political and public backlash, Nury Martinez resigned as President of the City Council Monday morning.
"I take responsibility for what I said and there are no excuses for those comments. I'm so sorry."
"I sincerely apologize to the people I hurt with my words: to my colleagues, their families, especially to Mike, Sean, and your son."
"As someone who believes deeply in the empowerment of communities of color, I recognize my comments undercut that goal. Going forward, reconciliation will be my priority. I have already reached out to many of my Black colleagues and other Black leaders to express my regret in order for us to heal."
"I ask for forgiveness from my colleagues and from the residents of this city that I love so much. In the end, it is not my apologies that matter most; it will be the actions I take from this day forward. I hope that you will give me the opportunity to make amends."
"Therefore, effective immediately I am resigning as President of the Los Angeles City Council."
However, Martinez's President-only resignation, as well as the other two Councilmembers not moving from their positions, have not been met well, with most still calling for full resignations. Political experts noted to the Globe on Monday that they stand to not only hurt their political futures by not resigning, but hurting their city, party, and any chance of securing any prominent positions in the future as a result.
"Every politician, every citizen of high stature, anyone who is black or white or Latino or gay or was otherwise disparaged in those remarks in the racism scandal wants them to resign," explained Maria Costa, a Los Angeles pollster who focuses on Latino communities, to the Globe on Monday. "This recording came out of nowhere, and you can kind of tell from everyone's reactions. But the point is these are bad remarks. Martinez literally calls an 8-year-old black child a monkey. They're disparaging white and black and Latino people everywhere in there. Gay people too."
"We had some calls go out last night just to try and build up a basic survey on this, and right now we don't have the numbers because we need thousands of people for an accurate poll, but from what we have, no one is defending them right now. We had some die-hard Martinez supporters just shut down and say she needs to resign. There's no way to spin those comments. Martinez is saying that it was in the heat of the moment, but it is pretty obvious that it is not."
"Martinez is hoping that by resigning just as President that that will appease people, but it is pretty obvious that it isn't. She's still on the Council. So are de Leon and Cedillo. And this isn't going away. Racial comments like this follow you for the rest of your life, and the people of LA are smart enough to not stand for this and give Democrats the double standard. Everyone is saying the same thing to them: resign. A lot of candidates who got their endorsement and support are quickly backing away, and for some, like [LA Mayoral candidate Karen] Bass, this is the last thing they need right now. I mean de Leon nearly made the Mayoral ballot. Imagine if this dropped if he was still in the Mayor's race."
As of Monday afternoon, Martinez, de Leon, and Cedillo have not fully resigned from office.

Latest posts by Evan Symon
(see all)