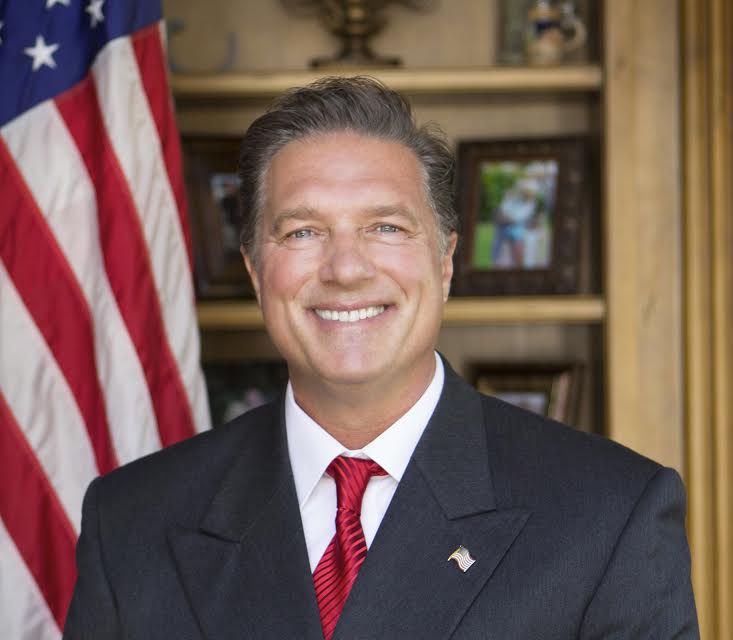 Opinion: This Election Integrity Lawsuit Is the Key to Restoring America
If we can fix California, we restore the nation
By Mike Cargile, June 29, 2021 9:58 am
Election integrity is the paramount issue of our time, for from it flows all the other issues plaguing our nation. Corrupt elections beget illegitimate laws and destroy faith in our system. Without clean elections America will soon pivot from lofty aspirations and possibilities to unmitigated pain and misery as an unprecedented period of slavery emerges, clothed in the robes of communism.
But we still have this one chance.
Think about it. Every person currently elected to office was put in that position by a fraudulent system. Every single one of them. Why on earth would they want to "fix" the very system that put them in office? With overwhelming evidence that exhaustive overhauls need to take place in virtually every state, we now have a new litmus test for those in office. Do they support a full, top-down, and transparent audit of our election processes? Even if it costs them their position? If not, they need to be removed immediately. To survive what is coming, we must have leaders who value integrity above all else.
We must now harness the collective energies and efforts of our great nation in a way that has not been seen since our inception. If there ever was an hour during which to try men's souls, this is it!
Election Integrity is the cornerstone of our republic. Consequently, corrupt elections impact the entire structure. As a result, whether it be economic issues, international issues, societal issues, environmental issues…nothing is as it should be! But the truth is those are all distractions from the real issue: We did not consent to the current leadership occupying key positions of power! Therefore, everything emanating from those people, every law, every rule and regulation runs contrary to the will of the American people!
If Election Integrity is the most significant issue shaping our nation's future, then California politics is the epicenter of that approaching upheaval. As the old saying goes, "As California goes, so goes the nation," and that has never been truer than it is now.
California politics is driving everything. Where is the Speaker of the House from? California. Where is the Minority Leader from? California. Where is the tie-breaking vote in the U.S. Senate from? California. Where are the worst election laws from that constitute the backbone of the worst election bill in the history of our country (H.R.1)? You guessed it…
The Election Integrity Project®California (EIPCa) has amassed mountains of data over the last decade regarding fraudulent elections in California. It's overwhelming. Report after report has been submitted to the Secretary of State and the U.S. Dept of Justice with zero effect. These reports include facts such as there are 1.8 million ineligible registrants in the state, and the fact that EIPCa identified 108,000 people who had their birthplaces inexplicably changed by the DMV or some other state agency to California, when they live elsewhere.
The good news for the country is we now know where lies the head of the snake: California. So, if we can fix California, we restore the nation, and by extension, save the world…no problem. You see, I know something most of the rest of the world has not realized yet. California went red last November. The Trump Train blew the smoke of lies and deceit away and we saw our state in all its conservative beauty…and then watched it stolen in a single moment. It was a moment eerily similar to one only two years earlier in which our current governor was mysteriously "elected" in the middle of the night.
California is conservative and has been for quite some time now. Unfortunately, our current leadership (in both parties) has purposely pushed a false liberal narrative for decades. Why?
The simple answer: to use the Golden State as a "test kitchen" for a whole host of bad bills and unconstitutional legislation. It has long been a brokered power base for both parties. Meanwhile, with the support of the Chinese Communist Party-backed mainstream media, the rest of the country was told to just ignore "Those crazy liberal Californians!" Never for a moment were we to consider the idea that maybe, just maybe, this was not something the people decided for themselves. That maybe these evils were being forced on them by a fraudulent election system. That the lunatics running the California legislature were "selected" and not "elected." And that the end result of these laws would be aimed at the nation as a whole. That's H.R.1!
So how do we fix it?
We remove the legislation that enables the fraud in the first place. On January 4, 2021, I joined with other congressional candidates and EIPCa in a federal lawsuit filed in the Central District of California.
That case is now bound for the 9th Circuit Court of Appeals. When we win that appeal, we will be granted discovery into many counties that are currently holding all the ballots and machines (which will be forensically audited) under lock and key, just waiting for the judge's order.
If we find massive fraud in our audit, unlike any other suit in the country, we will ask the court to strike down the legislation and regulations that enabled that fraud. This is a CRUCIAL distinction from other lawsuits that have thus far been pursued. And it makes this the most important legal action in the United States because if the court grants that remedy, it will cut the legs out of H.R.1 (and any future version of it).
It also makes us the target of both major political parties. I often tell people "Election integrity is like cancer. Everyone says they want to cure cancer, but in reality, no one wants to cure cancer because there's too much money to be made treating it." The same holds true of elections. Many leaders say they want election integrity, but in reality, none of them do because they would lose their power to manipulate the outcomes. Why would they want to trust those "ignorant voters" with the reins of power and the destiny of the greatest country in the world?
How many of you have received emails saying "The elections were stolen! Send me money!" This is just one of the ways we are being attacked. None of those individuals or groups have filed a lawsuit in California and probably never will. Unfortunately, what they are doing is siphoning up the funds needed for our lawsuit. And because of the way these solicitations are worded, many people think they are donating to us, when in actuality, we aren't seeing a dime of it.
Don't be fooled! There is only one lawsuit filed in the Great State of California dealing with election integrity. You can see it here: www.FairAndTransparentElections.com.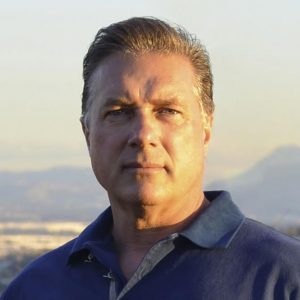 Latest posts by Mike Cargile
(see all)