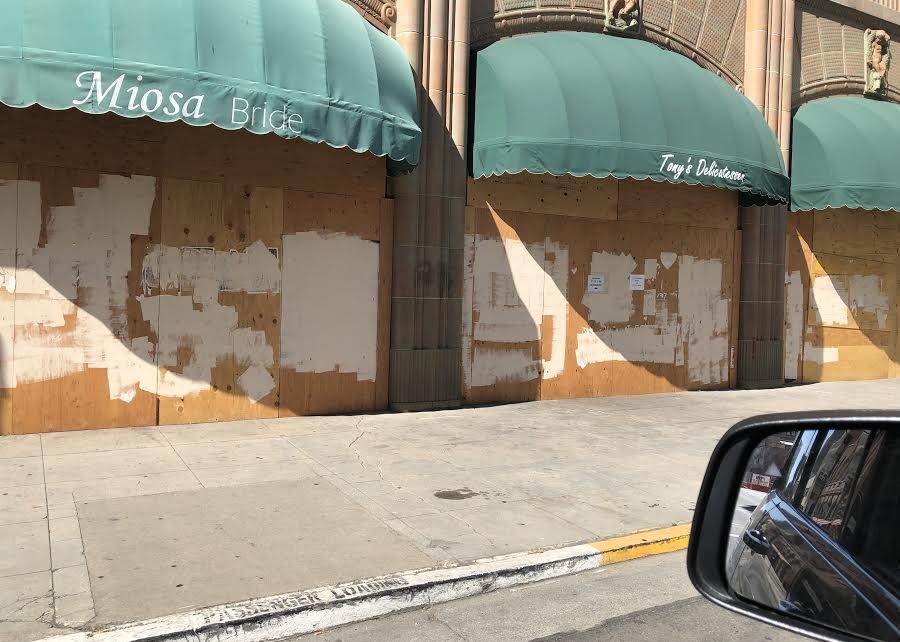 Sacramento Mayor, City Council Get Raises While Crime Spikes, Homeless Multiply, and City Still Locked Down
Apparently considering a performance evaluation wasn't an important measurement
By Katy Grimes, May 7, 2021 9:21 am
As many Sacramento residents are still locked down and unemployed, Mayor Darrell Steinberg, the Sacramento City Council and City Manager are getting big raises, as crime spikes in the city, the drug-addicted homeless are only multiplying, and while still in the red tier of the Governor's COVID lockdown.
This may be the most ineffective, incompetent and tone-deaf Mayor and City Council the city has ever had. Sacramento Unified School District middle and high school students partially returned to campuses after a more year absence, April 22. The Bee reported that only 58% students in the district have returned or are returning to in-person instruction. Where is the leadership?
The city's Compensation Commission, which approved the raises last week, justified the significant pay increases after  "looking at other cities comparable in size and structure when determining the raises, as the city charter requires. Those cities included San Francisco, Denver, Fresno, Long Beach, Oakland, Portland, San Diego, San Jose and Seattle."
Apparently considering a performance evaluation wasn't an important measurement.
The eight council members' annual salary will increase from $91,915 to $96,257. Steinberg's will increase from $136,789 to $145,440. City Manager Howard Chan will get a 21% raise from $308,016 to $372,700. The Bee reported Chan's total compensation package including benefits will be $431,885. "He currently receives $500 per month for an automobile allowance, $100 per month for his cellphone and $400 as a monthly expense allowance."
This is notable also because not one member of the city council went without a paycheck during the lockdown while many of their constituents did.
As the Globe reported last week, the Sacramento Police Department just reported that the number of victims shot in the city in March 2021 increased by 333.33% compared to last year. Shooting Reports are up 121.4%, and Arrests for Possession of Firearms are up 86.4%.
The City's Compensation Commission is made up of five people, three of which whose terms expired – two expired in 2018, and one expired in 2016, so this can't be blamed on COVID. The compensation commission is apparently accepting applications.
Anti-Police Sentiment
Police use of deadly force should be a last resort, and I'm proposing that we change policy in @TheCityofSac to make it so. The clear, specific standard I'm proposing will reduce the risk of future tragedies.https://t.co/1cQDHA7XnI

— @mayor_Steinberg (@Mayor_Steinberg) May 3, 2021
May 2nd, there was a major shootout at low income housing section of Land Park locals call "Seavey Circle."  You can see muzzle flashes in the background and hear rapid gun fire. The video clip caught by a neighbor's home security camera (IMG_7748) was sent to a Detective with Sacramento Police Department.
The Mayor and council in October 2020 voted unanimously on a resolution that acknowledged "generations of genocide, structural racism, and oppression" and broadened the definition of what public safety means, the Sac Bee reported. They also passed an amendment to remove $1 million from the police budget for "less lethal options."
In a gigantic virtue signal, the city created the "Department of Community Response" in July 2020 under the guise of "police reform" following the death of George Floyd, 1,512 miles away in Minneapolis, MN. This was the idea of Sacramento Mayor Darrell Steinberg saying it would result in a $10 million funding shift from the police department over two years. However, the council approved five new officers, more body cameras, and IT infrastructures such as data storage, software and backup solutions — coming in at $1.5 million, the Bee reported.
Steinberg Pushing Zoning Change
The Sacramento City Council voted In January to eliminate standard single-family zoning in Sacramento's residential neighborhoods, adopting a radical zoning measure that the California Legislature couldn't even pass – twice.
Democrat Mayor Darrell Steinberg explained why:  "Everybody should have the opportunity to not only play in Land Park but to live in Land Park. That's the Sacramento that we all uphold, that we love, that we value, and you better believe this drive for inclusion and equity is the driving force of our city and it is going to continue well beyond my tenure here."
Steinberg sounds exactly like Karl Marx, who developed the theory of communism: "From each according to his ability, to each according to his need."
Land Park is just South of downtown, with pricey older homes – some dating back to the turn of the last century – with many built between 1920's – 1930's. Average property tax bills top $10,000 annually, for homes worth $600,000 – $2.5 million. While a small percentage of the homes are large, the residential neighborhood is not one conducive to quadraplex conversions – small lots, narrow tree-lined streets, single-car garages.
One local neighborhood activist explained: "The idea is to let people from disadvantaged communities have better chances of living in 'wealthy, mostly white neighborhoods' to meet 'equity goals.' This will allow lots that are zoned for single family homes only to now allow up to fourplexes within the lot lines. The reason I say they didn't think deeply on this is that unless they require the landlords of these new multiplexes to accept vouchers or cap rent permanently, it does not stop high rents in places like Land Park and East Sac, where the promoters of this zoning focused their energies."
Mayor Steinberg's Dystopian City
Incident update : Vegetation fire in Discovery Park stands at 14 acres with 90% containment. No injuries have been reported in the cause under investigation. pic.twitter.com/HrKVu2GICG

— Sacramento Fire Department (@SacFirePIO) May 3, 2021
Mayor Steinberg has been strangely silent about the lockdown orders and Sacramento remaining in the red tier. Steinberg's city core is still boarded up from riots last year. Businesses closed down and remain closed, with downtown looking eerily abandoned like an emerging post-communist city in Eastern Europe.
Filthy rat-infested Homeless encampments are everywhere in the city – under freeways, along streets and sidewalks, along frontage roads, bordering golf courses, along the rivers, in city parks and residential neighborhoods. People living in dilapidated RVs and beat-up cars line city streets while Mayor Steinberg continues to collect state and federal funding. We have no idea where this funding goes because according to Sacramento's Homeless Services Coordinator, the city's Continuum of Care is administered through Sacramento Steps Forward, a Non-Governmental-Organization which directly receives federal funding for homelessness for Sacramento County. Sacramento Housing and Redevelopment Agency also receives "homeless" funding. (more to come on this) So far, funding only seems to attract more drug-addicted homeless to the Capitol City… like feeding stray cats does.
Sacramento in the Red Tier… Still
As for Sacramento remaining in the red tier of lockdown restrictions under Gov. Gavin Newsom's COVID orders, County health officer Dr. Olivia Kasirye doesn't really provide an explanation. Kasirye told the Sacramento Bee last week, "It was not due to any large outbreak, so it's not easy to explain away. I think it is multiple factors." Could politics be a factor?
Strangely, Los Angeles and San Francisco moved from the orange tier into the yellow tier, which is the least restrictive, but still "open with modifications." Both cities had been hotbeds of COVID "cases," and then suddenly they aren't?
Kasirye described the current situation as a plateau rather than the early stages of another surge, but also called it "disappointing."
And then she tried to blame the "plateau" on kids returning to school. "The return of students to schools and resumption of sports events in the past few weeks have bumped up Sacramento's numbers, Kasirye said, but other counties throughout the state are sending children back to schools as well, the Bee said.
She's pushing more vaccinations: "I've been agonizing about it for many nights," Kasirye said. "The way out of this is with the vaccinations. We need to continue pushing that. That is the only thing right now."
But it appears Dr. Kasirye may also be providing cover for the governor and Legislature, and Mayor and City Council, which clearly don't want the city re-opened thereby keeping the State Capitol and City Hall closed down from the public.
The City of Sacramento has a population of 513,625 residents. Sacramento County has 1,578,680  residents. The county has 1,670 deaths attributed to COVID.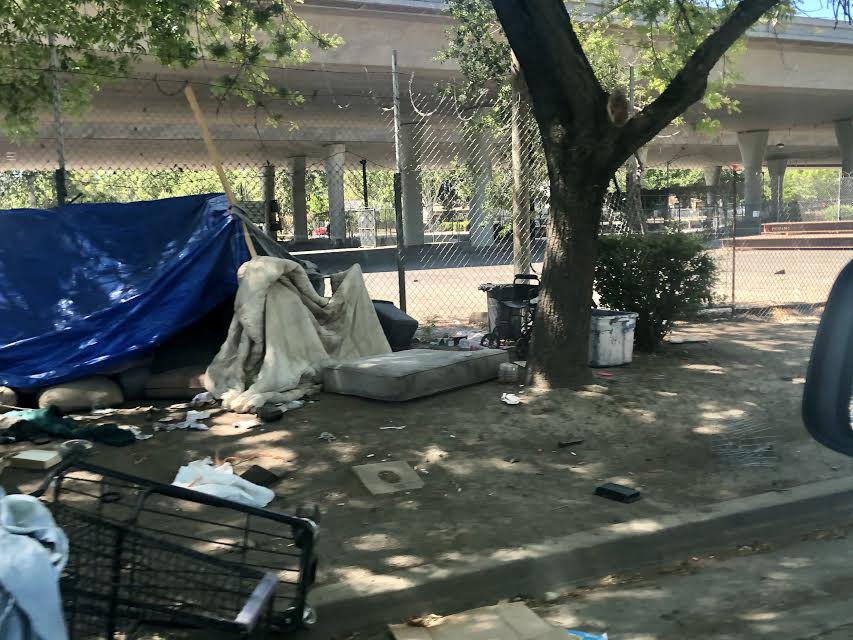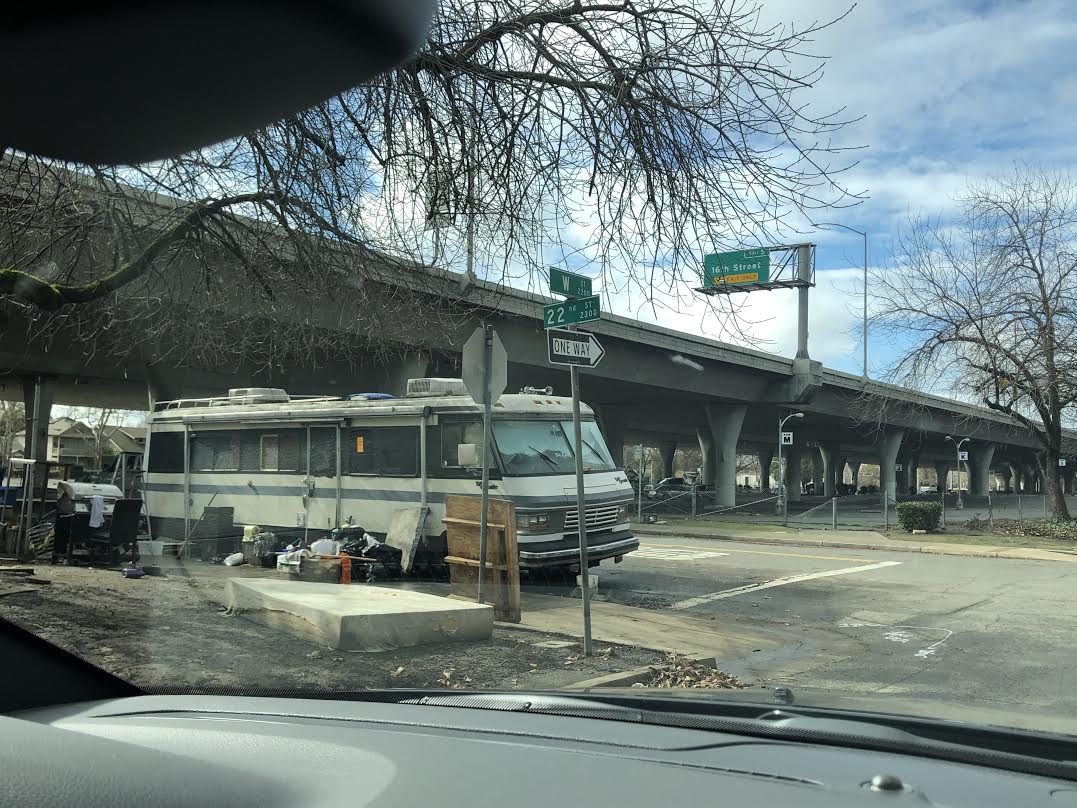 Latest posts by Katy Grimes
(see all)